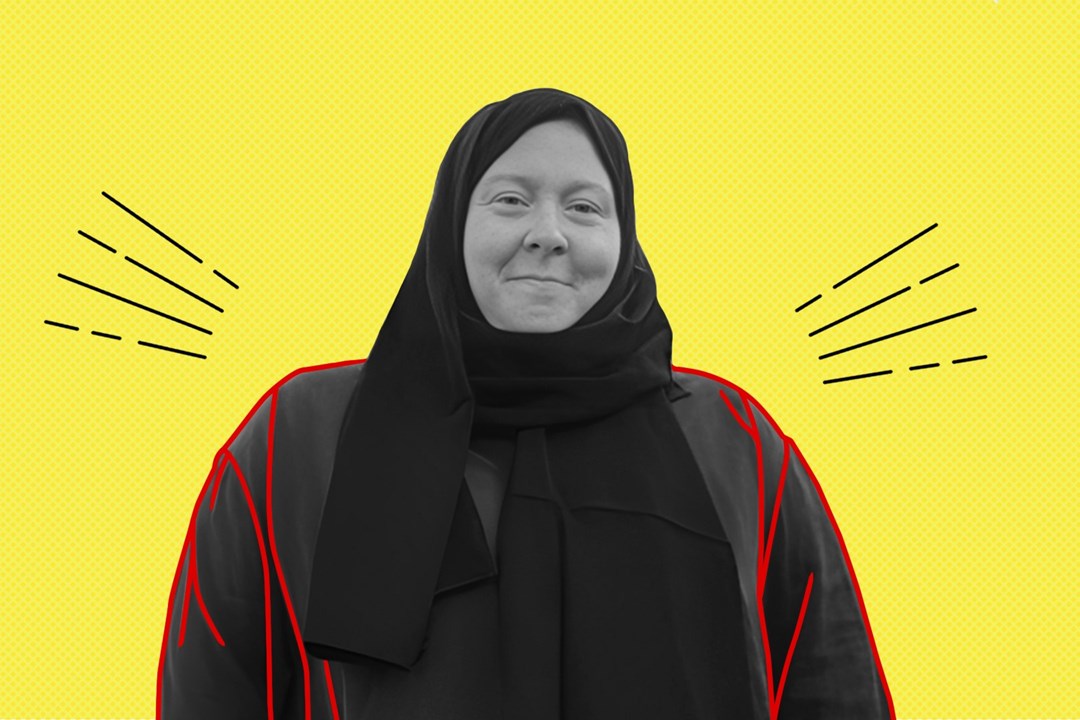 Diversity and Inclusion
LTA SERVES Activator Nalette Tucker featured in BBC Woman's Hour Power List 2023: Women in Sport
• 3 MINUTE READ
Yorkshire-based sports coach and LTA SERVES Activator, Nalette Tucker, has been included in BBC Woman's Hour Power List 2023: Women in Sport, for her work in growing grassroots sport.
Nalette was selected as one of 30 women to feature in a star-studded list that included Lionesses captain, Leah Williamson (OBE), Olympic Gold medallist, Dina Asher-Smith, and former footballer and broadcaster, Alex Scott (MBE), amongst many others.
Nominees were chosen in one of five categories, with Nalette gaining recognition in 'Grassroots' for her inspirational work in taking sport – in particular tennis – into faith-based schools, churches, and mosques through the LTA SERVES programme.
Read the full list of nominees
"I still feel very overwhelmed, I'm extremely proud to have made it onto the list," said Nalette. "To see my name on the list alongside all those other women was such an amazing feeling.
"The LTA SERVES programme has changed my life in so many ways, they helped really take my work in the community and drive it to another level!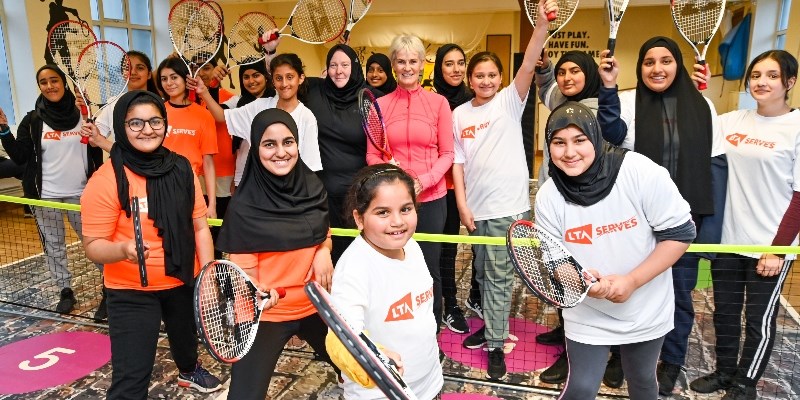 "Alongside this I got to work with Judy Murray, I got to meet Heather Watson at the National Tennis Centre, I went to Wimbledon, and now the list! I feel extremely honoured and privileged to work with the LTA, Kiran (Community Tennis Manager at the LTA) and the team at SERVES. Thank you for all the opportunities you have given me."
In 2014, Nalette set up the Sunnah Sports Academy Trust – a registered charity offering sport lessons, including tennis sessions, to communities in Bradford.
Her aim and life-long ambition has always been to provide children and young people from all backgrounds the opportunity to get involved in sport and through the charity, she's helped shape lives in her local community.
Through LTA SERVES – our industry leading sport for development programme – Nalette is changing perceptions of tennis and taking our sport to people and places it has never been before.
Learn more about Nalette and the Sunnah Sports Academy Trust
Not only is she giving more children and young people the chance to play tennis, but she's also paving the way for the next generation of coaches. Nalette runs a programme for girls aged 16-25 from ethnically diverse groups to give them the mentoring and guidance to become sports coaches in the future. So far, she has already supported 76 young coaches through the first stages of their journey.
A trailblazer in every sense of the word, Nalette's involvement with LTA SERVES gave her the opportunity to meet one of her idols and inspirational coach, Judy Murray.
"Nalette is a fantastic role model and is fiercely committed to growing our sport in her local community," said Judy at an LTA SERVES coaching event in 2021.
"If we want tennis to be accessible and affordable to many more people, we need to encourage and support more Nalettes. She absolutely rocks."
Find out more about LTA SERVES
Learn more about our award-winning sport for development programme – taking tennis into the heart of local communities and helping kids aged 4-18 get active through our sport.