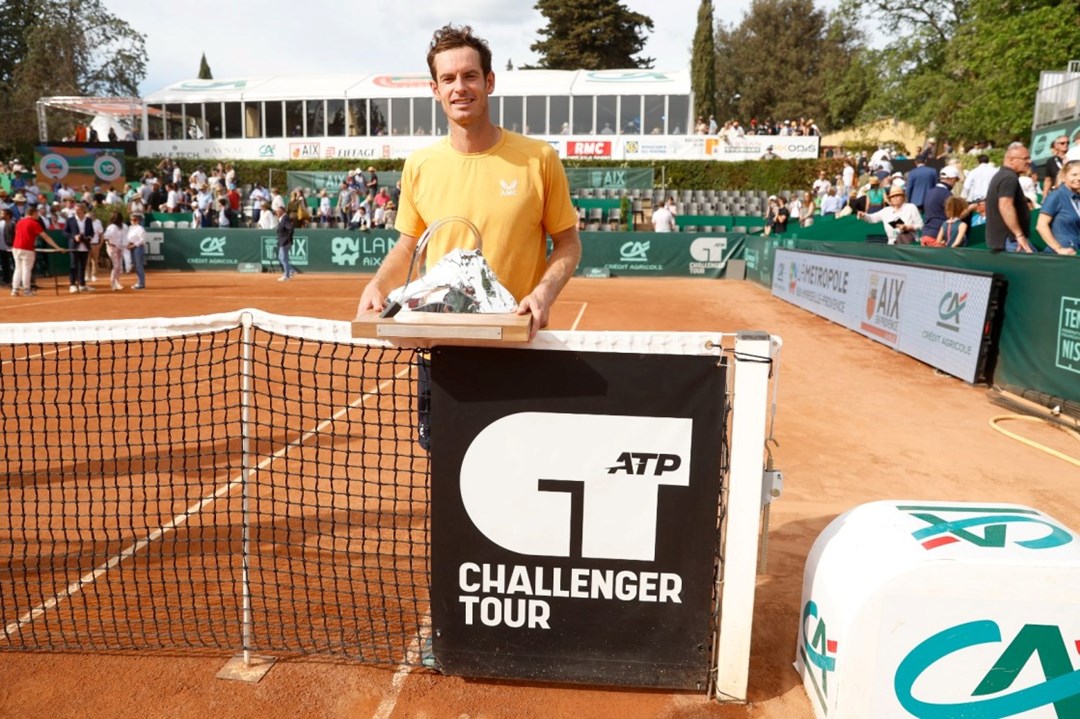 Players News
Murray among seven British stars to win titles while GB men & juniors realise World Team Cup success
• 2 MINUTE READ
Get the latest updates from the British tennis players on tour after another week of singles and doubles success across Europe.
Murray prevails in Aix-en-Provence
Andy Murray rallied to win his first title since 2019 at the ATP Challenger event in Aix-en-Provence after his 2-6, 6-1, 6-2 victory over top seed Tommy Paul.
Quickly acclimatising to the slower tempo of the clay; Murray earnt his third Top-20 victory of the season after overcoming the world No.17 Paul, fighting back from a one-set deficit to ultimately dominate the American in the remaining two sets.
This title marked the Brit's first Challenger title in 18 years, with the victory edging him closer to the world's top 40.
Bains & Lumsden strike again amongst the sea of Brits to win in Nottingham
Naiktha Bains and Maia Lumsden appear to have begun cementing themselves as the British duo that never misses a trick after making it three titles in three weeks following their performance at the W25 Nottingham.
Faced with second seeds Jia-Jing Lu and Elena Malygina, the British pair remained level-headed despite dropping the opening set, eventually closing out the match 4-6, 6-4, [10-6].
Elsewhere, Scott Duncan and Marcus Willis topped the men's doubles draw to win their third ITF title of the season after defeating countrymen Giles Hussey and Ben Jones 6-3, 6-2.
Yet, the Brits fortune didn't stop there as Harriet Dart ousted Australia's Taylah Preston 6-0, 6-2 to welcome her first ITF-level title since 2018, while George Loffhagen maintained a perfect record to win his second ITF title of the season after his 7-6(5), 6-2 victory over France's Jules Marie.
GB men and junior teams crowned champions in Portugal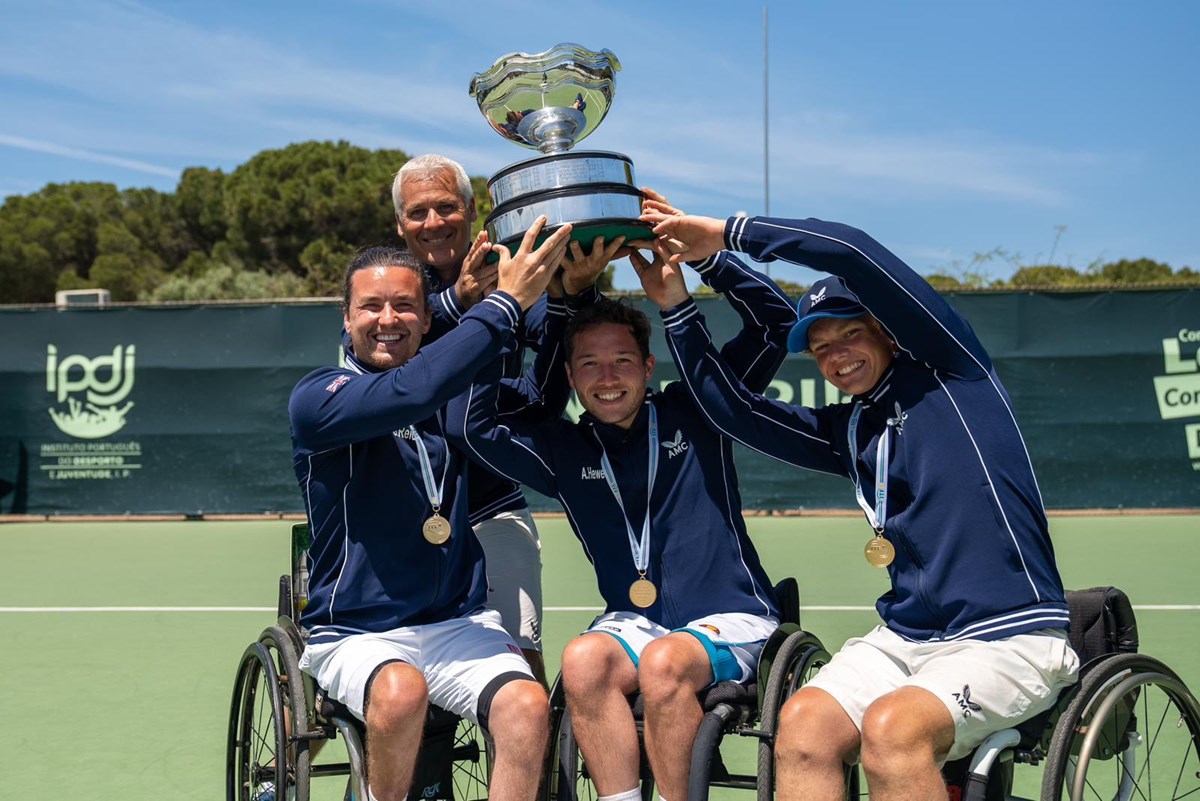 Great Britain's men have been crowned World Team Cup champions for the third time following a 2-0 victory over the Netherlands. The British men were a dominant force throughout the week and impressively wrapped up the title without losing any of their matches.
Gordon Reid kicked off proceedings with a fighting performance against World No.10 Tom Egberink to give his country the advantage before world No.1 Alfie Hewett found a late breakthrough against Ruben Spaargaren to clinch the title for his country.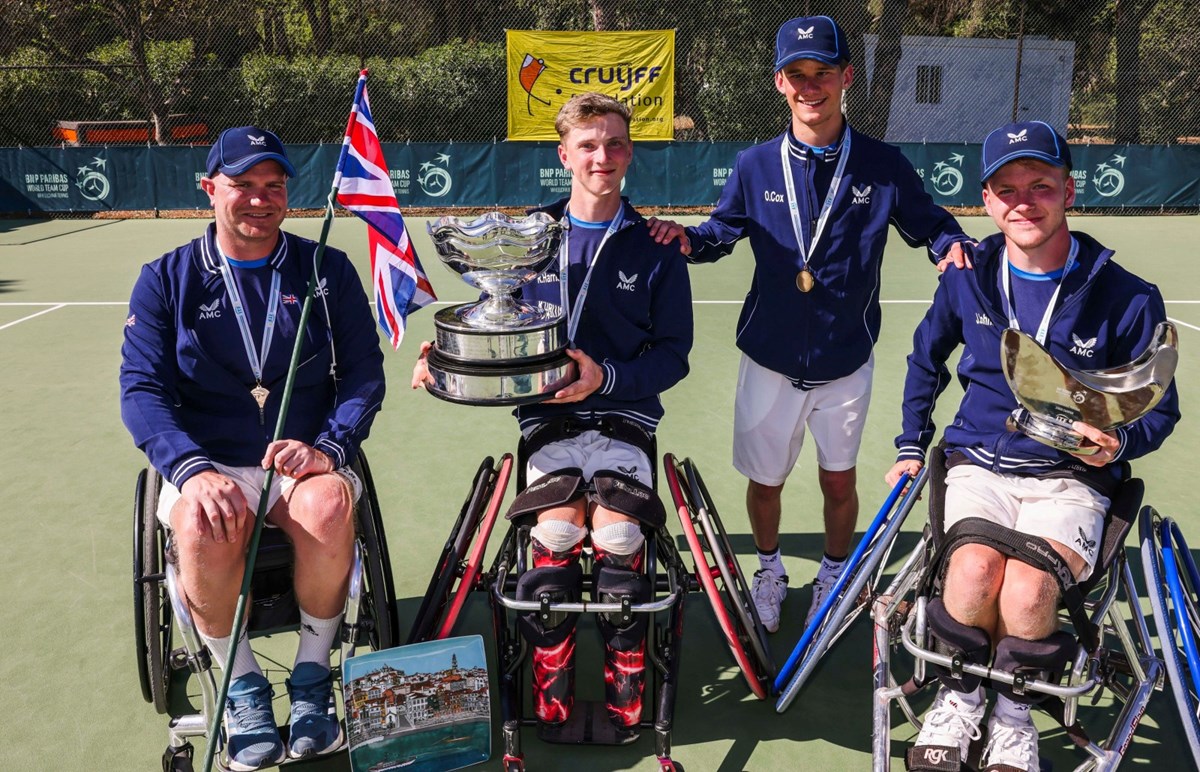 Meanwhile, the junior team embarked on a fighting comeback over the USA to clinch the World Team Cup trophy for the third time.
After Ruben Harris lost out 6-1, 6-1 to Tomas Majetic in the opening singles rubber, it was over to Josh Johns who eventually defeated Charlie Cooper before pairing with Harris to close out the deciding doubles rubber 7-5. 7-6(2).