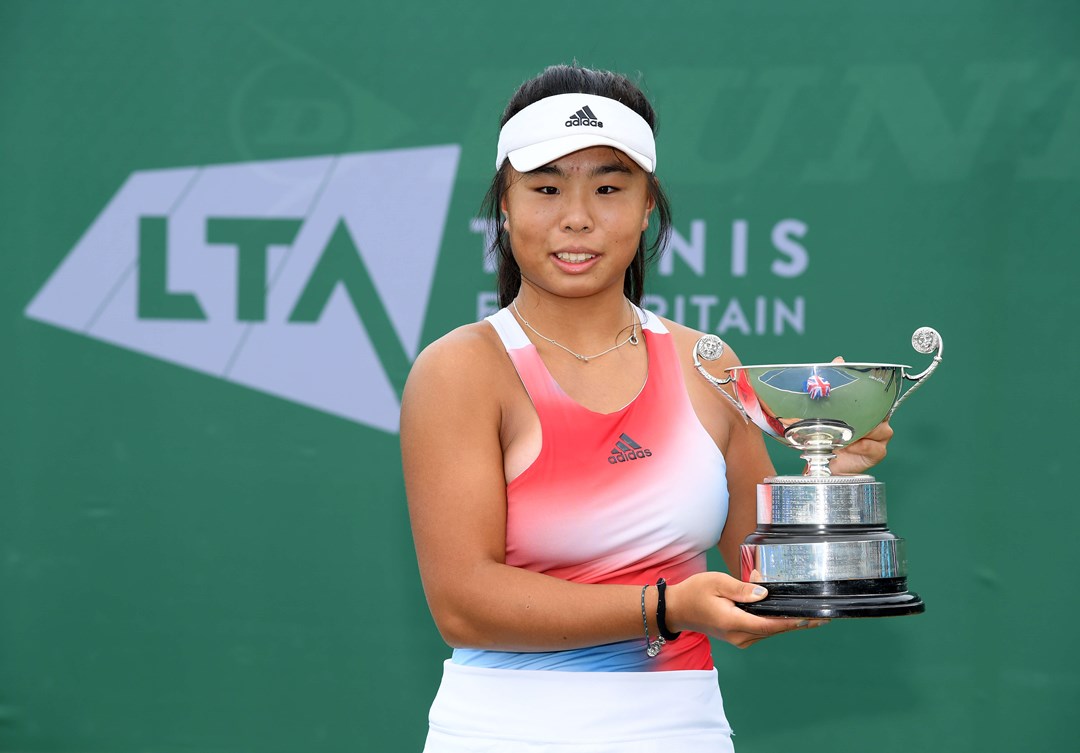 Mingge Xu and Luca Pow win LTA 18U Junior National Championships
• 3 MINUTE READ
Two of Britain's junior tennis players are celebrating after becoming national singles champions at the LTA 18U Junior National Championships at the National Tennis Centre in Roehampton this week - and in the process earning themselves a wild card entry for Wimbledon qualifying as well as a guaranteed place in the Junior Championships at Wimbledon this summer.
Mingge (Mimi) Xu from south Wales has won Junior Girls title at the LTA 18U Junior National Championships after beating Leicestershire's Talia Neilson-Gatenby 6-4, 7-5 in a high-quality Final at the National Tennis Centre. Meanwhile, Luca Pow from Solihull claimed the Junior Boys after beating defending champion and No.1 seed Will Jansen from London 7-5, 6-4 in a high-quality Final at the National Tennis Centre.
Pow, 17, was the No.4 seed for the event and adds the Under-18 Junior National title to his wins in the Under-12 and Under-14 Junior National events.
By virtue of reaching the singles finals, both Jansen and Nielson-Gatenby guarantee themselves a place in the main junior draw for the Championships at Wimbledon, while in addition to a place in the junior draw, the winners Xu and Pow will receive a wildcard into the qualifying with a chance to make the main draw along with world No.1s Novak Djokovic and Iga Swiatek.
The provision of the wild card entries for finalists and winners at the LTA's 18U and 16U Junior National Championships is part of a move announced by the LTA and supported by the All England Lawn Tennis Club (AELTC) to enhance the continued development of Great Britain's junior players.
Xu and Pow are in the LTA's National Academy at Loughborough, as part of the programme delivered by Nick Cavaday and his team.
National Academies are generally for players aged 13 to 18, providing high quality, high intensity daily training environments with world class science and medicine support, working in partnership with a local school, to help them successfully develop into emerging tour professionals.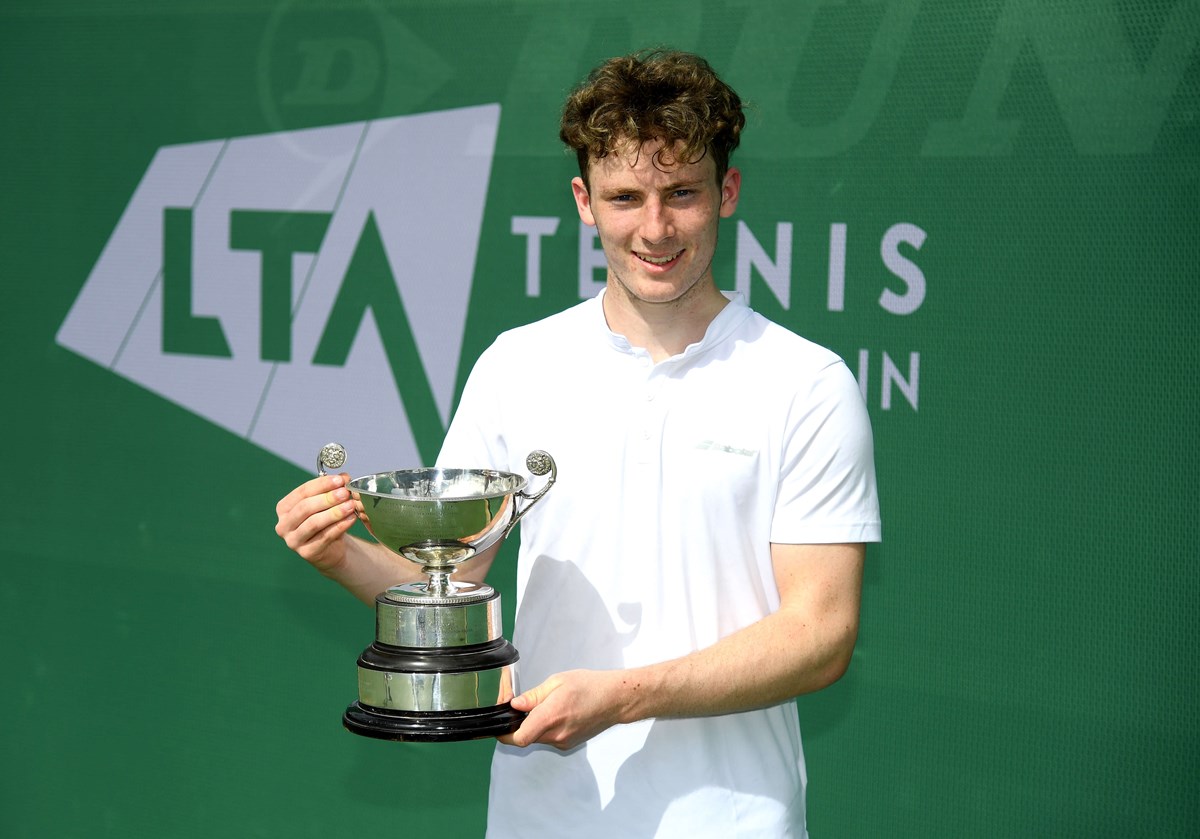 The academies are led by a team of world class coaches together with specialist sport scientists, medics, personal development and welfare practitioners.
18U Girl's Junior National Championships
Xu, 14, beats fellow Loughborough National Academy player Talia Neilson-Gatenby, 16, in the Final.
"I enjoyed every moment of it," said Bridgend-born Xu. "I have been playing well and I'm so happy to come through. The first set was a good level from me and then Talia raised her game. I am back for the under-16s next week and hopefully I can play well again."
Katie O'Brien, a former British No.1 and now LTA Women's National Coach, watched the final at the NTC and offered praise for both players.
"The standard was excellent and that is the most pleasing aspect of the week," stated O'Brien. "It has all be played in a good spirit. They were seeded three or four in this event, but they have come through so well.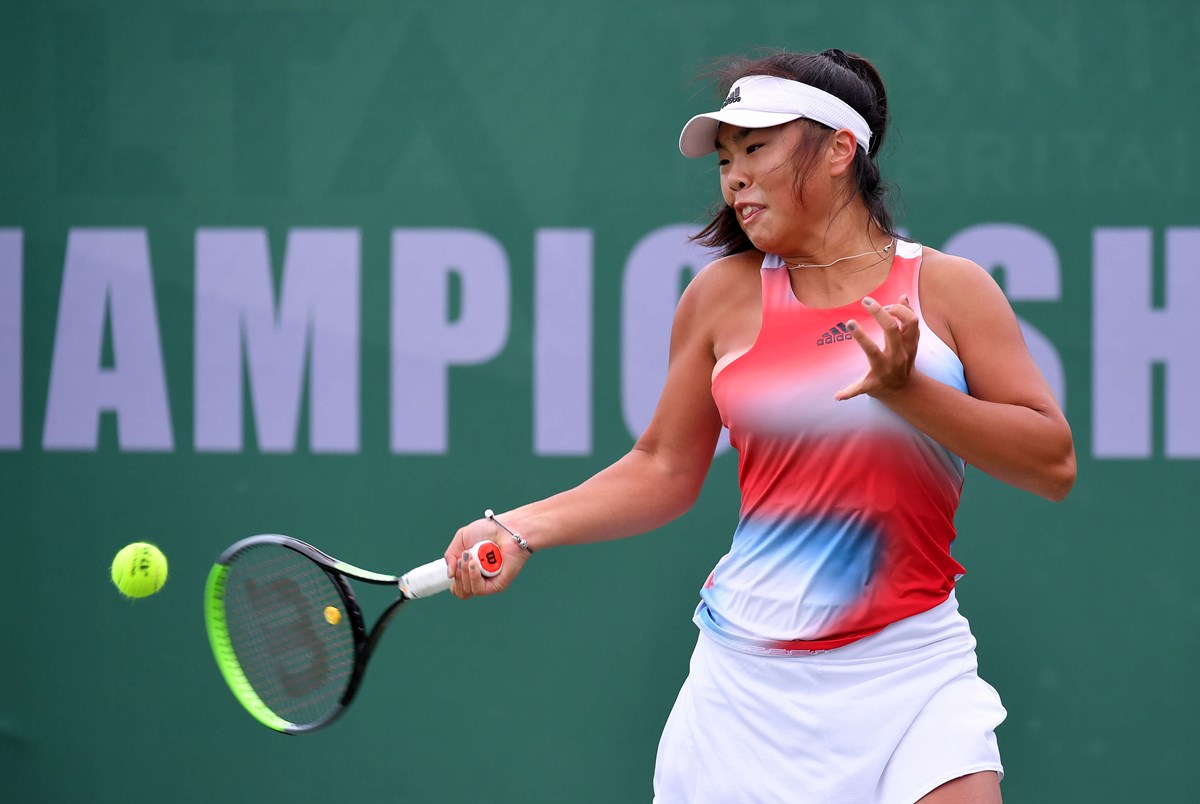 "The quality in this group coming through is great this year and they all get along so well. There is great camaraderie among them, so hopeful they will all push each other on.
"Staging the Junior National Championships at the National Tennis Centre this year has been a great success and it highlights that we are all one big family in British tennis at all levels of the game."
18U Boy's Junior National Championships
Luca Pow, 17, beats defending champion Will Jansen, 17, in the Final.
Pow was delighted to win his first Under-18 Junior National title, as suggested the support he is getting from the LTA and the National Academy at Loughborough are crucial to his success.
"It feels good seeing my name on the trophy," said Pow. "It was tough playing outside after playing our last two matches indoors and Will started off strong. I went 4-2 down in both sets and manged to come back to win.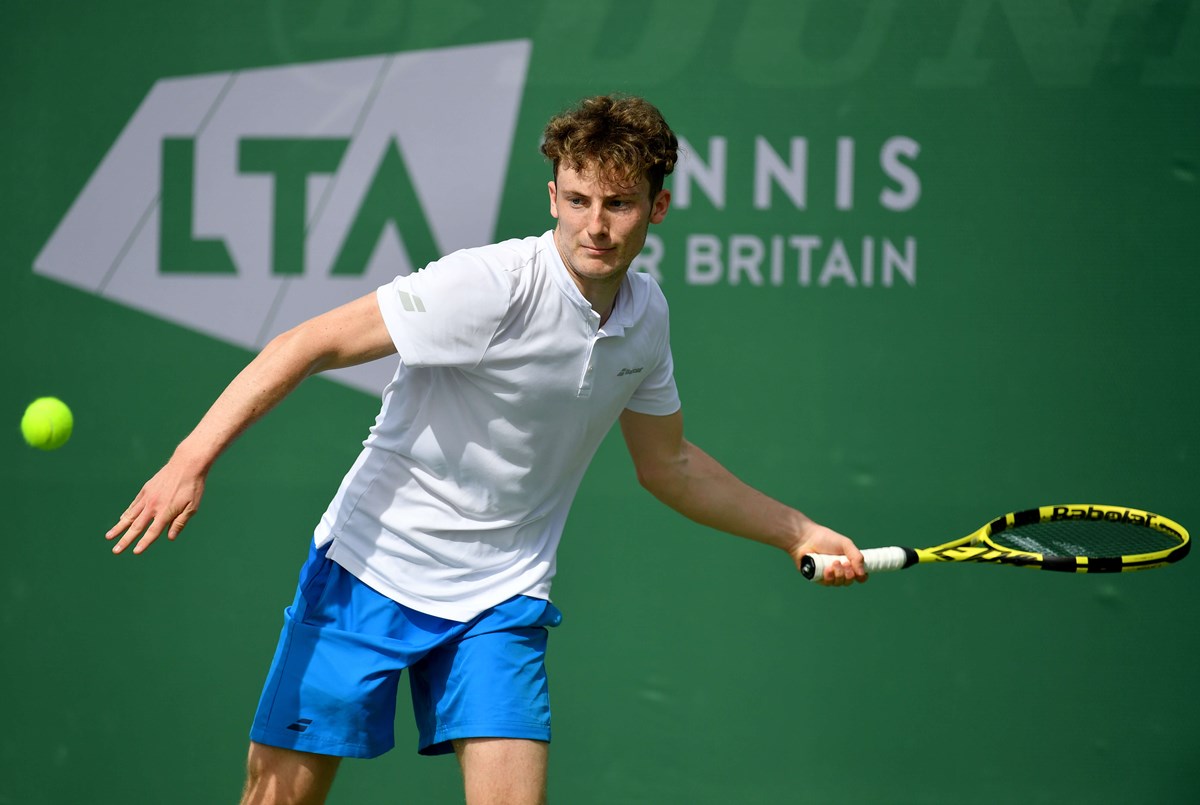 "It's been amazing to play at the National Tennis Centre this week. When you walk around this place and Joe Salisbury strolls past you, the new world No.1 in Doubles, it's crazy.
"The backing we are getting from the LTA and the coaching team at the National Academy is giving us a massive help and we are grateful for the support we get."
Martin Weston, LTA Men's Tennis Manager, paid tribute to both finalists after a successful week of tennis at the National Tennis Centre.
"It was exactly the sort of match we want to see in a final," said Weston. "They both played the kind of tennis we want to see, aggressive and brave and Luca did well to come back from 4-2 down in both sets.
"It has been an encouraging week for the Boys and staging the event at the National Tennis Centre has been a big success.
"When we started the main draw on Tuesday, it felt like a tour event and the way the courts have been presented the organisation from Tournament Director Richard Joyner has been great.
"To be around the NTC in a week when a lot of our players are here and to walk past the US Open trophies won by Emma Raducanu and Joe Salisbury every morning is inspirational experience for our junior players."
Double delight for Pow
Pow's singles title adds to the Boys Doubles title he won alongside Staffordshire's Henry Searle, with the pair defeating Louis Bowden and Yujiro Onuma 7-6 7-6(2) in Thursday's final. Meanwhile Middlesex's Given Roach and Yorkshire's Millie Skelton teamed up to defeat Xu and Neilson-Gatenby 4-6 6-4 11-9 in a tight Girls Doubles final. Both winning pairs will receive a wild card for Wimbledon junior championships main draw doubles as a result of their success.
Full results from this week's LTA 18U Junior National Championships are available here.
The National Tennis Centre is now preparing to host the Under-16 Junior National Championships, with the main draw for that event get underway next Tuesday.