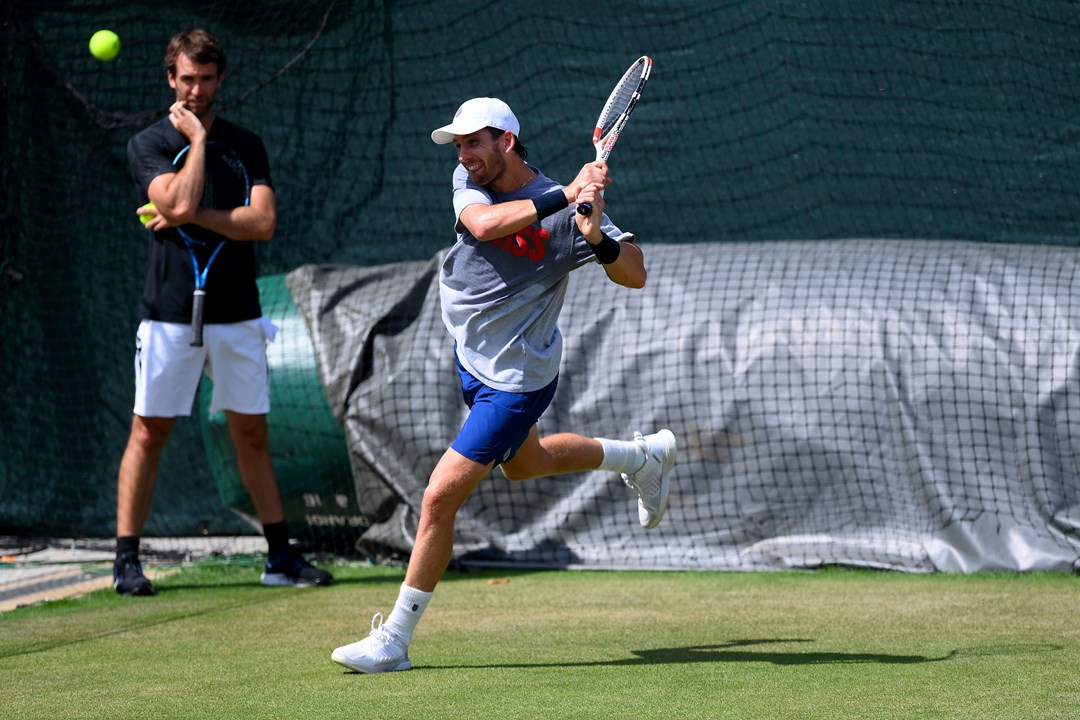 Grand Slam
Meet the team behind Cam Norrie
• 3 MINUTE READ
Behind every success story is a team building the foundations and that is certainly the story for Britain's Cam Norrie.
Having been born to British parents in Johannesburg and then spending his childhood in New Zealand, Norrie has been representing Great Britain on the international stage since 2013 – a period during which he has progressed from a promising junior to one of the leading players in the world.
Backed by the LTA throughout his journey, the path Norrie has taken from living and training at the National Tennis Centre, being supported by the LTA's pathway through university in the US before turning professional and becoming the first player to graduate from the LTA's Pro-Scholarship Programme for players with the highest potential.
His win at last year's ATP Indian Wells Masters event propelled him towards a break into the top ten of the world rankings for the first time in April.
Now he is preparing for his first Wimbledon semi-final against defending champion Novak Djokovic and we have spoken to the team behind the player who will carry the hopes of the nation with him as he looks to become only the second British player this century to reach a Wimbledon Singles Final.
Leon Smith - LTA Head of Men's Tennis & Davis Cup Captain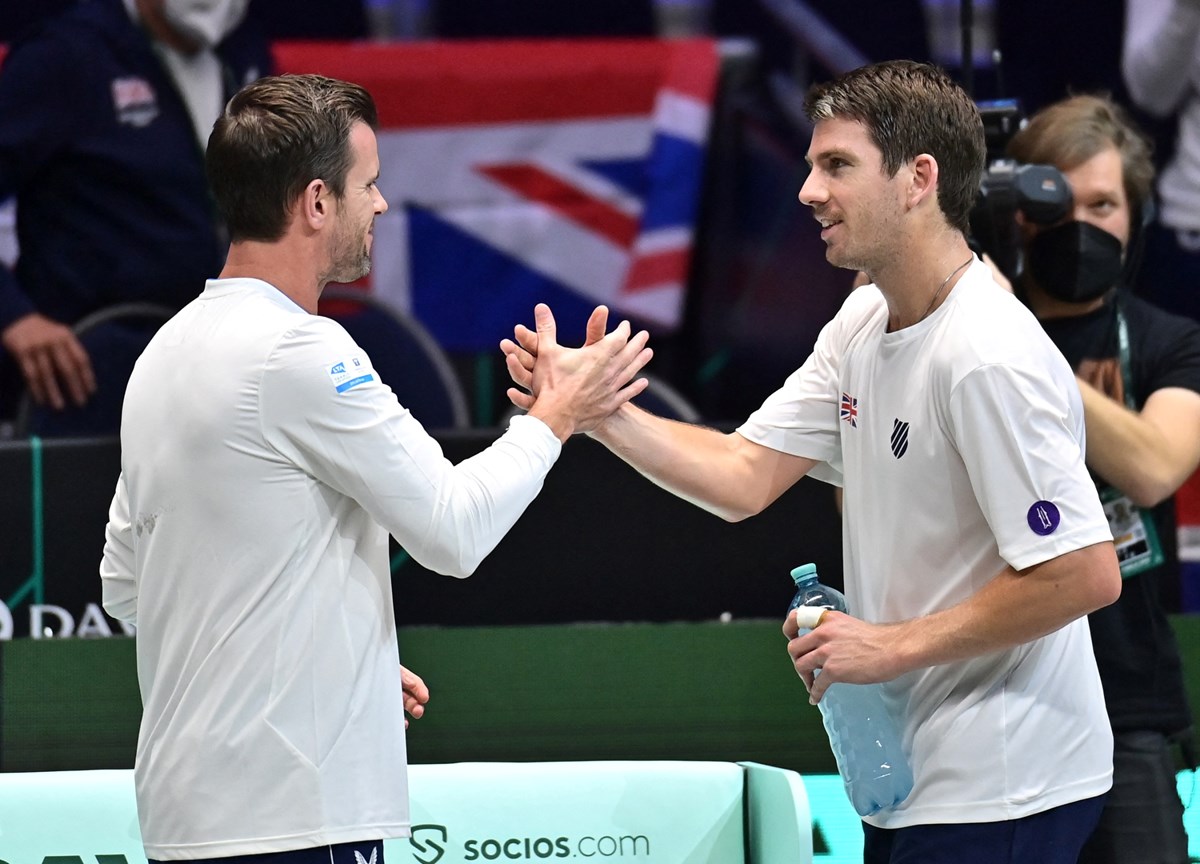 What three words would you use to describe Cam?
Beast, humble, ambitious.
What's Cam like in a team environment and what does he bring the group when away for Davis Cup?
He was great! He was obviously used to being in a team environment in college tennis, so he came in and he was just a brilliant team member – happy to play for hours every day which he still does now, obviously, he's fit as a fiddle.
Against Spain he'd never played a pro match on clay. Then, he beat Bautista Agut in five incredible sets. I think it's still one of the most incredible Davis Cup debuts that we've ever seen, and probably likely to see.
How do you think Cam has evolved his game over time?
I think importantly, he got really fit, strong, mentally strong – that'll take you so far. He then improved his tennis game massively in the last couple of years to get to Top 10 level, which is really impressive.
Who is Cam Norrie off the court?
He's a great guy, he's great fun, he stays very humble, and ultimately, he's a good leader and he leads by example. He fights like hell on the match court, doesn't matter what the score is, he's there.
James Trotman – LTA National Coach
When did you start working together?
Cam was 17-years-old and had just come over from New Zealand to start getting involved in British tennis. He was a top junior, so he had a high potential even at that stage and I've certainly believed in him ever since. He's taken a different path to some – coming through College tennis – but it was right for him at that time.
It gave him time to mature a bit, find out what he wanted to do with his tennis and gave him a bit of normality while he was coming through those things. He came back from TCU and joined the Pro-Scholarship Programme at the LTA where we invested in him for several years – he started his relationship with Facu and I oversaw him from a programme perspective.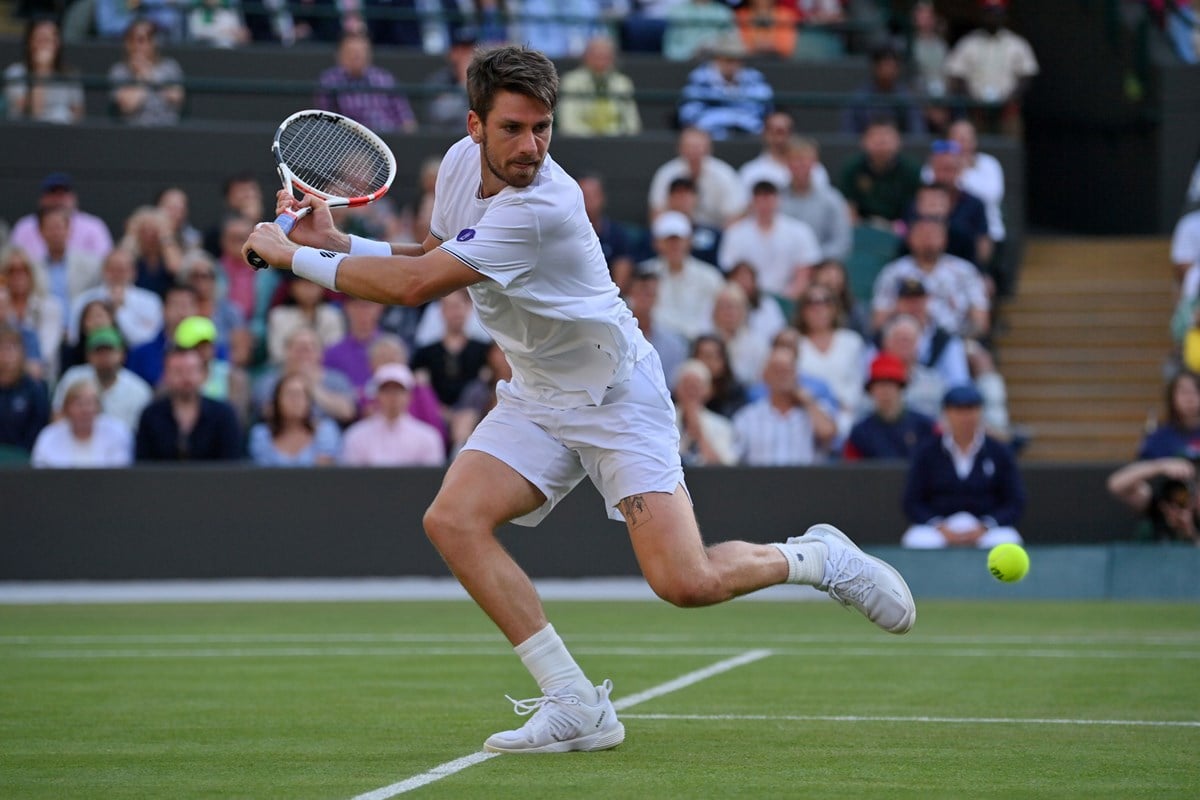 We've seen Cam's mental toughness on show, was that something you noticed working with him?
There were signs, but no one is the finished article at that stage – that's why you go through the development and put in the hours of work. The one thing with Cam is his drive, desire and work ethic are second to none and he surrounds himself with good people who he's loyal to, so it doesn't surprise me that he's reached this level.
How has Cam improved in recent years?
Physically, he's a beast. He's one of the fittest guys on tour. His movement is incredible, he's playing more aggressive, his weight of shot is much better, and I think the belief he has in himself and the team around him is clearly evident.
What is Cam's potential?
I know he wants to be world No.1 and for me as a coach it's very much about trying to develop and commit to the process and you'll become as good as it's possible to become. Cam keeps showing that week in week out in the players he's beating on a regular basis and reaching the latter rounds in big tournaments.
Facundo Lugones - Coach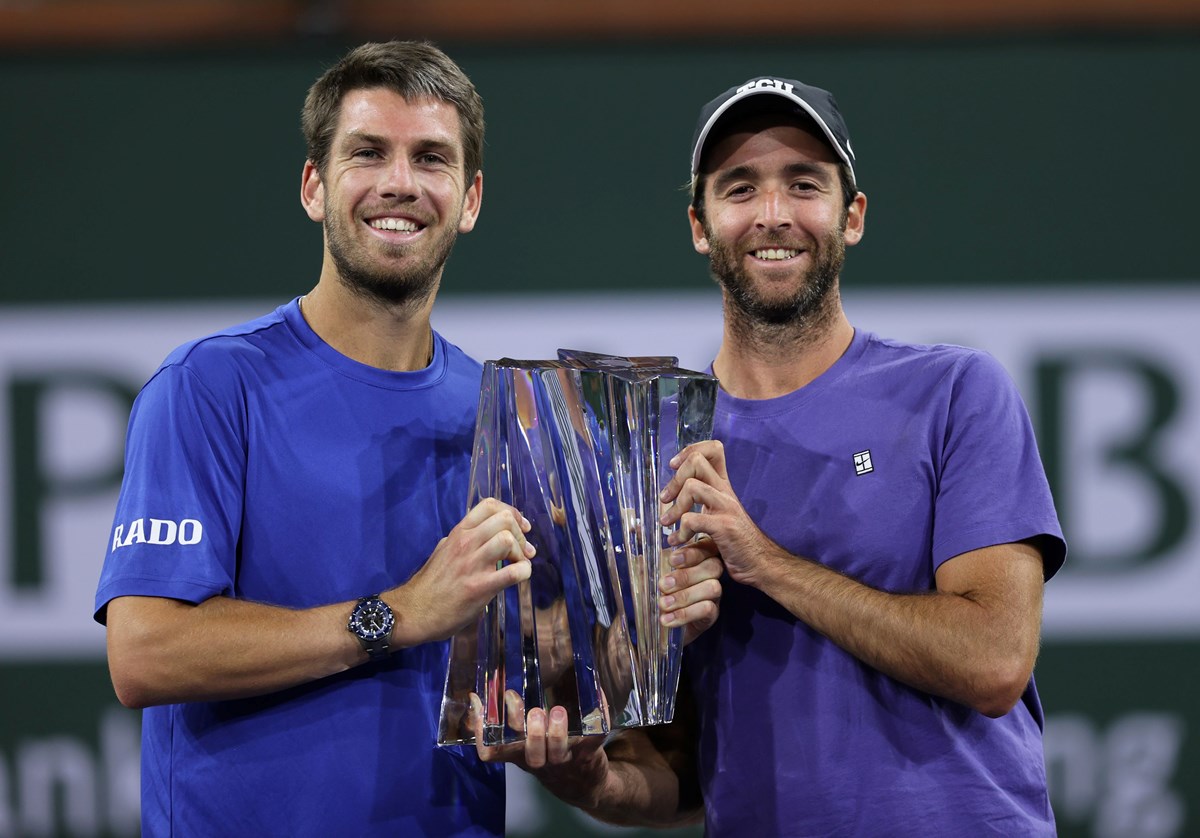 You have worked with Cam for seven years now, what was he like in college?
He was just like any other kid. Fun, very social, loved to compete and play hard, but he also had a normal like outside tennis.
How has he changed from those early days?
He started taking responsibility with his career, making good decisions, focusing everything on tennis and now looking back.
What does a typical matchday look like with Cam?
I drink some mate, an Argentinian drink. We watch some matches of the opponent and then we come to the courts. We play some ludo or cards with Vasek our fitness trainer and then we warm up.
Vasek Jursik - Strength & Conditioning Coach
What do you think cam's biggest strength in that physical aspect is?
He never gives up and he likes the challenges, so if something doesn't go his way he stays there and fight until he can do it, it helps him in the fitness as well. If he can't do it he stays there until he can do it. I think it's the biggest weapon he has.
Facu talked to the media about his heart rate staying at 200 for 6/7 mins, can you talk a little bit about that?
I mean, it's insane. When we're doing the fitness and I've been monitoring the heartbeat its going straight to red, he can stay there for 6/7 minutes and doesn't look tired, and then he's doing tennis skills and the technique doesn't drop, so it's something, what I said he's born with it and we just try to keep it on the same level.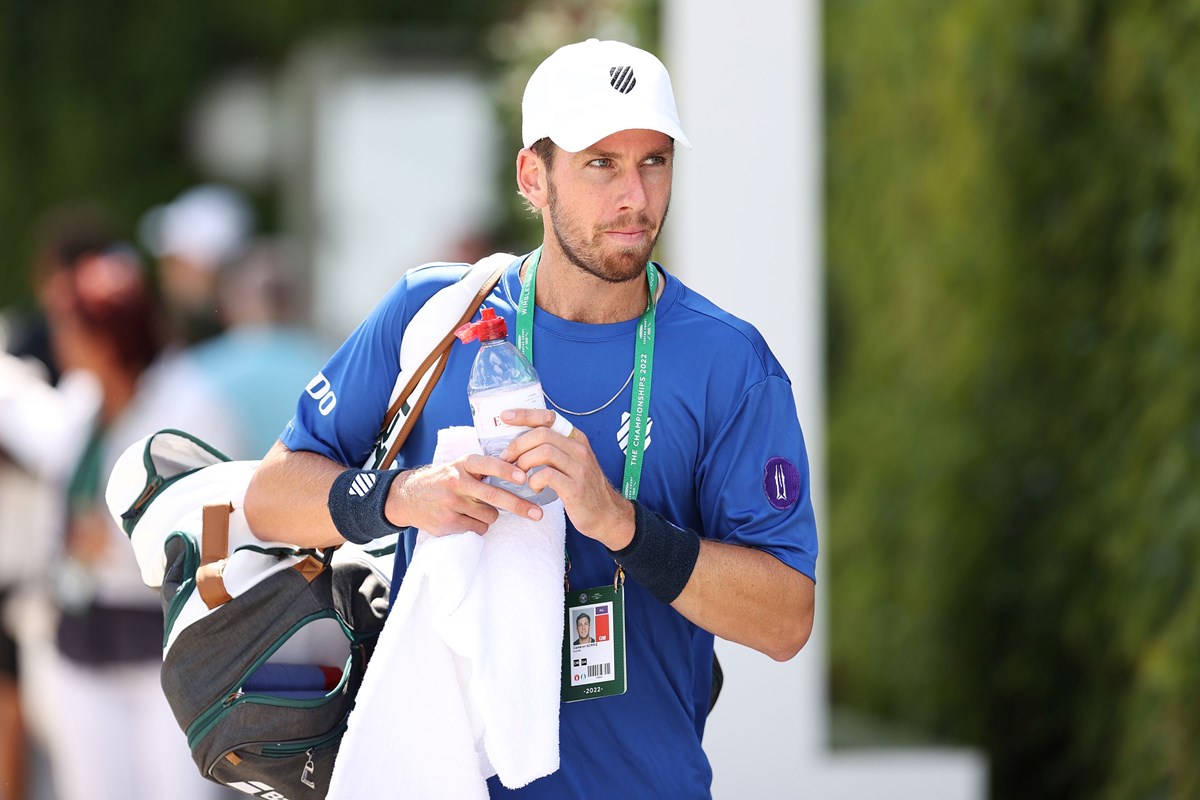 How long would an average person be able to stay in the red section?
If you hit the red zone I think it's like two to three minutes maybe, some can stay a little longer some can stay less it depends. If its more endurance or strength wise, or if you are doing a lot of technical directions, you hit the heart rate and then your legs done, its not much about your cardio but more flex strength, and he's good in both now, it's good.
James Beres - Agent
Tell us about your role?
I have been his agent since 2017. I manage all his deals, his calendar, his hotels and flights. All the fun stuff that happens behind the scenes. I've known him since he left college at TCU and have been working behind the scenes ever since.
What is Cam like away from the cameras?
He is a very relaxed, down-to-earth chilled guy. He is a very casual University-type guy that doesn't like to be too big about anything.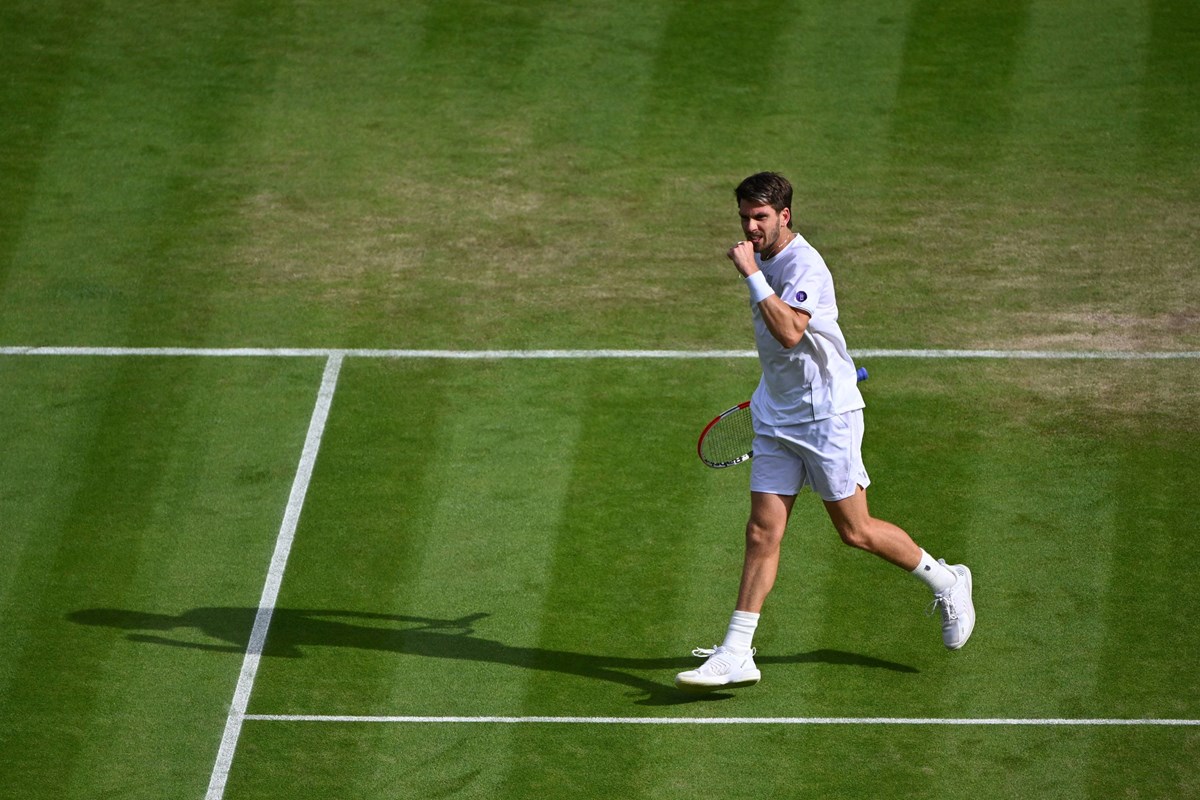 What are Cam's hobbies away from tennis?
Music is a big one. He likes relaxing by the beach, golfing as well and food. He likes football here and in the States.
How is his golf?
It has been getting better. He has been hitting the courses more and more these days, so hopefully after Wimbledon, he can take some more time for golf.
What makes Cam special?
His drive and his hard work. He doesn't really take vacations and it's not all about the business deals. Tennis is his priority and we want him to keep doing that. He's a player who wants to be No.1 in the world and that's what he wants to do. If that means sacrificing deals, we have to do it.
The making of Cam Norrie
Find out more about Cam Norrie's journey from playing tennis on his front drive to Wimbledon semi-finalist.