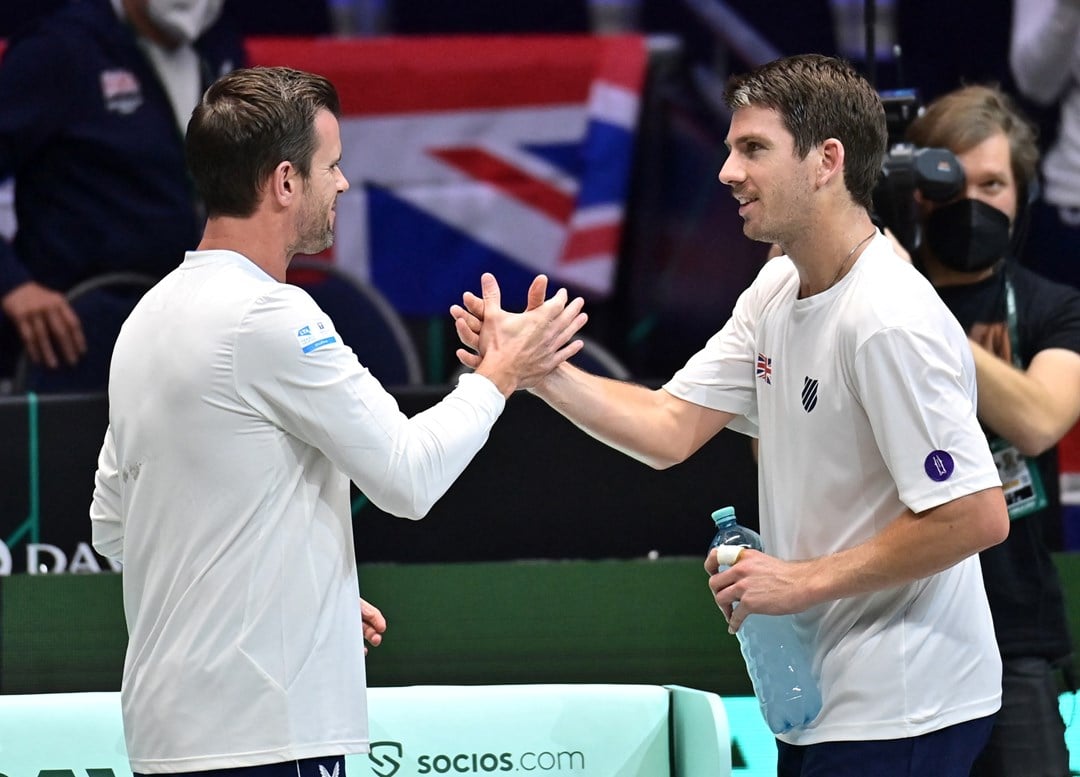 Grand Slam
How Norrie can take down Djokovic - Britain's Davis Cup Captain on the upcoming Wimbledon semi-final
• 3 MINUTE READ
Cam Norrie needs to take it to defending champion Novak Djokovic in the Wimbledon semi-finals as he faces perhaps the toughest test in tennis. That is the view of Leon Smith, Head of Men's tennis at the LTA and Great Britain's Davis Cup captain, ahead of Norrie's meeting with the six-time Wimbledon champion on Friday.
If Rafael Nadal at Roland Garros is the gold standard of tennis dominance with 14 titles, Djokovic's recent record at Wimbledon is similarly impressive. He has not lost at the All England Club since 2017 and will be in his 11th semi-final as Norrie prepares for his first at Grand Slam level.
Up against arguably the greatest returner the sport has ever seen, Smith knows that Norrie will need to raise his game another notch.
"It's maybe the biggest test," began Smith. "There's Rafa at the French, Novak has won the last four titles here.
"He's going to have to play very well. He's going to have to take care of his service games against the best returner.
"I think he said it well that he is going to have to take it to him, without changing the way he plays. That's important.
"You certainly can't go out and try and blast the cover off the ball or start to serve-volley. Cam has got to be himself but he's got to take it to him, maybe a few more risks, calculated risks.
"He has to really back up well what he does after first serve, he's going to have to get a lot of first serves in and then back it up on ball three. He needs to try to push the sets, get to breakers if he can and take it to him. That's a good way of looking at it."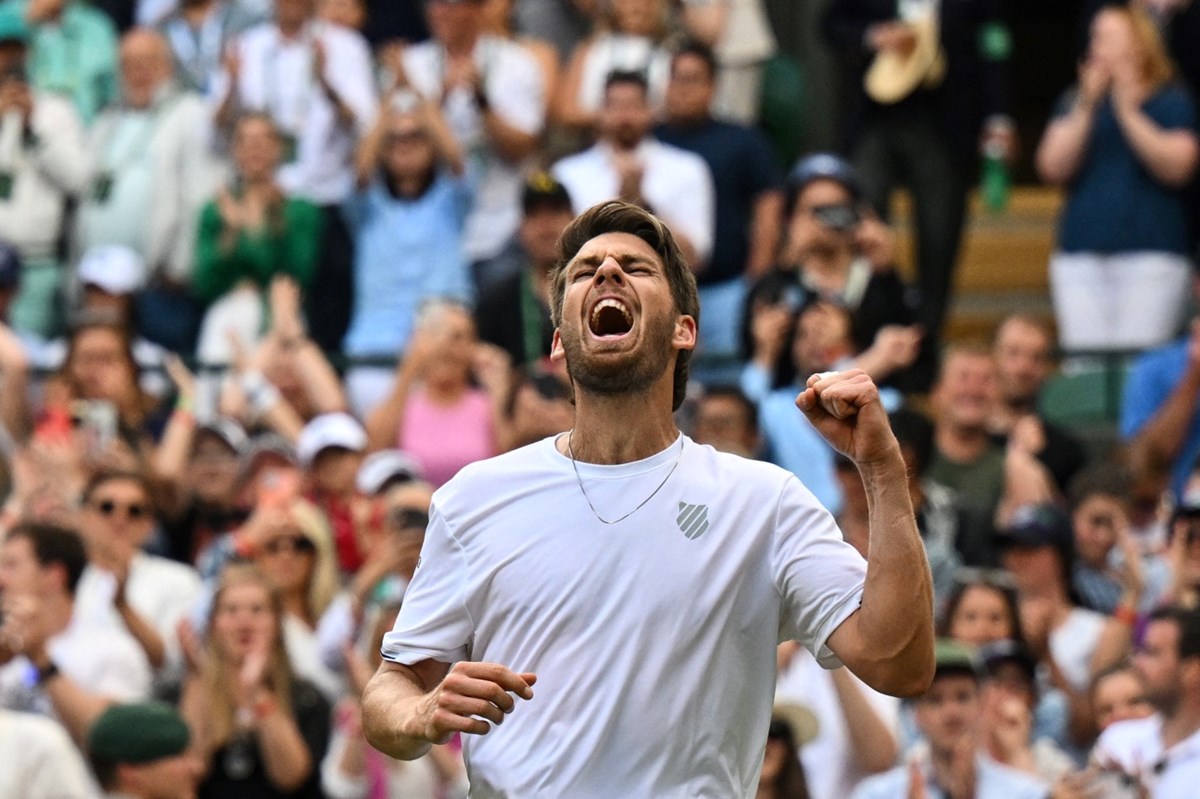 Norrie goes into the match as a big underdog, considering Djokovic's recent record at Wimbledon. It means a change of status for Norrie, who got the better of David Goffin in five sets in the previous round, an encounter he was favoured to win.
For Smith, the enormity of the occasion is not likely to affect Norrie, as he backed the Brit to perform at his best on the biggest day of his career.
"The mentality has to be that he has to go for it. I think he will cope with the occasion fine. I think getting to the semis was a big thing," he continued.
"He's going to have to take his game up to another level which I think will somehow free him up a little. Against Goffin, he went in as favourite. Novak is hot favourite so I think that will help him a bit."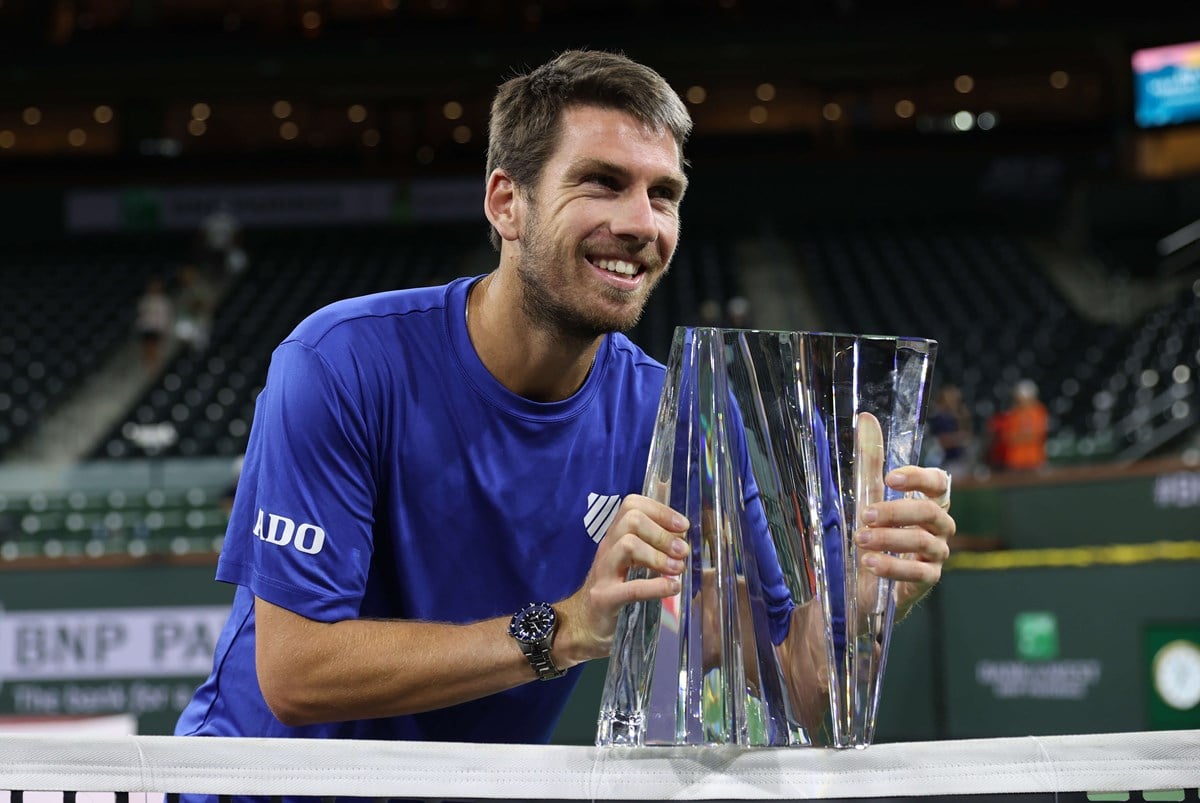 Smith has watched the progress of Norrie over the past decade or so - initially through the junior ranks while he stayed and trained at the LTA's National Tennis Centre before being supported by the LTA's pathway through university in the US ahead of him turning professional and becoming the first player to graduate from the LTA's Pro-Scholarship Programme for players with the highest potential. That is potential that is now being realised, and signs of it were very much evident back in 2018 when Smith handed a young Norrie his first call up to the GB Davis Cup squad that saw him make a spectacular debut against Spain.
At 26, Norrie has taken his time reaching the top of the game, with this tournament the first time he had reached the second week of a slam.
He sits just outside the world's top ten, having previously cracked that select group, but a run to Wimbledon puts him into a new dimension in terms of recognition.
And while much has been made of Norrie's ability to maximise his potential and put himself into the best possible position to succeed, Smith is keen to stress that there is more to his game than simply strength and stamina.
"What has happened this fortnight will propel him to even more heights and not that he needs it, he's a very driven individual and someone who really believes in himself when I think some people didn't see that in his game," he added.
"Whether it was that he didn't have a big enough game, it's a great game and he keeps improving. Everyone rightly talks about his mental fortitude, his resilience, his physical state is amazing, what he has done in the last three or four years to build his physical capabilities but the important thing is that he's also improved his tennis game.
"Hard work and physicality will take you so far. To get top ten, you've got to improve your game and he's got that now. His serve is better, the forehand is definitely more of a weapon and I think he'll keep adding things as well."
The making of Cam Norrie
Find out more about Cam Norrie's journey from playing tennis on his front drive to Wimbledon semi-finalist.