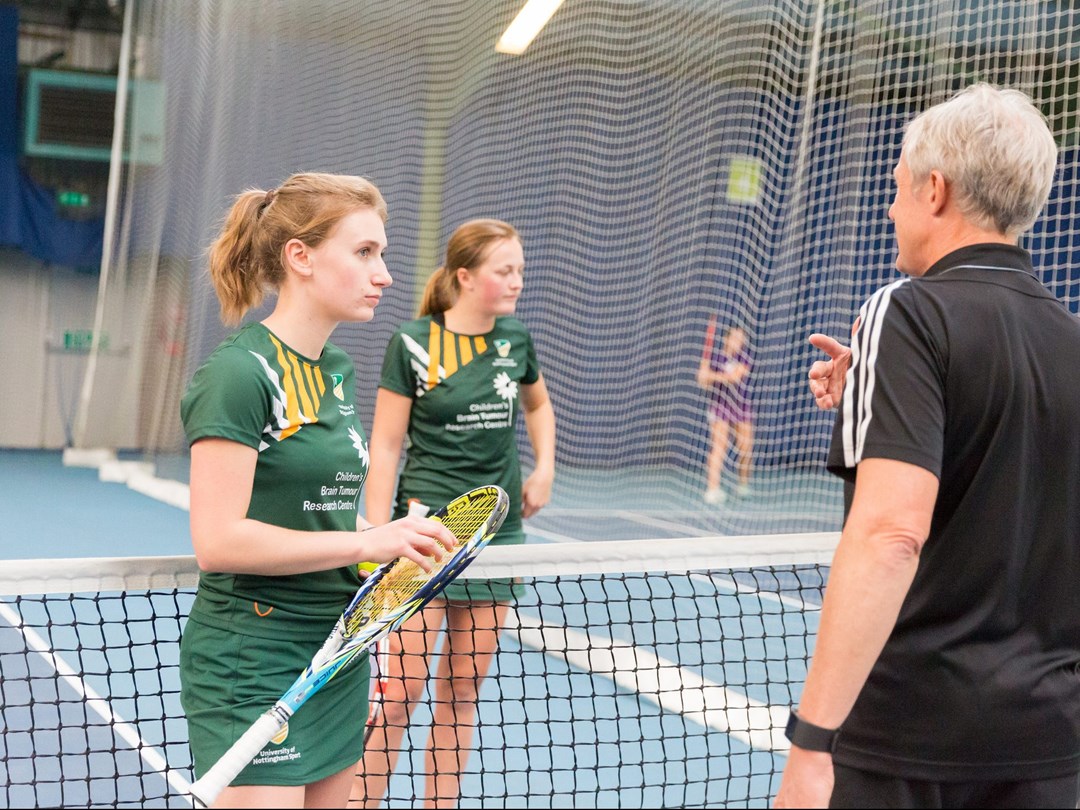 Matt's Story: Helping tennis to thrive at the University of Nottingham
• 4 MINUTE READ
Tennis at the University of Nottingham has been transformed in recent years, with support from the Tennis Foundation contributing to both a surge in participation and increased performance levels and success.
Matt Wildt is the University of Nottingham's Head of Tennis – an LTA Senior Performance Coach who was named the 2016 Nottinghamshire Coach of the Year at the Aegon British Tennis awards. He has witness the progression from what was a limited programme to one which is thriving and playing a part in Great Britain's developing reputation as one of the leading nations in the world for university tennis.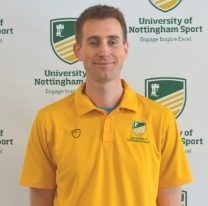 The steps forward have been significant. Aspiring players attending Nottingham are now being helped to reach new levels of performance thanks to the quality of coaching being delivered.
"We've seen brilliant results"
Performance Tennis is a programme run at the university which gives students the platform to improve their game in a professional setup. Those enrolled on the programme can utilise six 90-minute weekly court sessions, receive regular video analysis, individual coaching and strength and conditioning work.
Accolades such as the university becoming BUCS (British Universities and Colleges Sport) North A Men's champions offer an indicator as to the strides which have been made in recent times.
"The Tennis Foundation have been brilliant" explained Matt. "They've helped with participation and growth, which has led to increased performance levels.
"We receive funding at the university and, in our situation, it's been a big help in terms of getting access to the indoor courts, the staffing of coach delivery and we've seen brilliant results – it has only been positives.
"We're lucky to have a brilliant coaching team"
"We've got more people playing and a higher level of player coming into the university so I'm delighted. It is mostly down to the support, because it triggers the university to make it a focus."
Wildt spoke in greater detail about BUCS, which offers universities the opportunity to compete against each other.
"BUCS performances have been very good. We're lucky to have a brilliant coaching team, which has come from resource.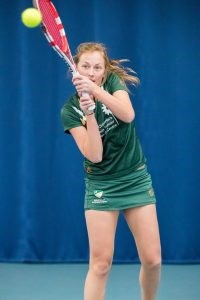 "The more you do well leads to a greater number of people being attracted to the programme. Success certainly has a knock-on effect to further success.
"We've got to make the most of the resource and opportunity which we have been given. If I was to put a fingerprint on what success is, it's getting as much out of the programme as possible."
Support from the Tennis Foundation has afforded Matt time to take stock of the progression made by all those involved.
That funding now also means the university has the possibility to utilise the fantastic facilities at the Nottingham Tennis Centre — a huge benefit to those partaking.
"There was a programme beforehand, but it was very limited," he continued. "For example, there was no real coach and students would show up on a Sunday and play. Now they get strength and conditioning, hydrotherapy and a coached session.
"We don't own our own facility in Nottingham, so it's been massive for us to be able to afford that sort of student experience. The Tennis Centre allows us to continue taking part throughout the winter.
"We've got much more of a home now at the Tennis Centre – it's an integral part of the programme. I saw things at the beginning, and we know how fortunate we now are."
Matt himself has also played a role in the success of British University Tennis beyond the courts of Nottingham. Alistair Higham, Universities Manager at the Tennis Foundation and Team Captain of the victorious Great Britain Master'U team in France at the end of last year, said: "Having Matt at the event as part of the Tennis Foundation's ongoing commitment to university development proved valuable. Matt had charted the USA no.2 Mens singles player in the semi-finals and offered us some critical tactical analysis, which we used to gain a break of serve in the second set. This proved to be a decisive moment and was a great contribution."
The University of Nottingham is a glowing example of how tennis in the higher education sector in this country is developing. When the Tennis Foundation took responsibility for university tennis in 2011, there were just four universities involved in the programme. Now, in 2018, we have some 29 'partnership' universities on board with a further 21 universities who we support with development awards.
To find out more about the Tennis Foundation's wide ranging support of university tennis click here.