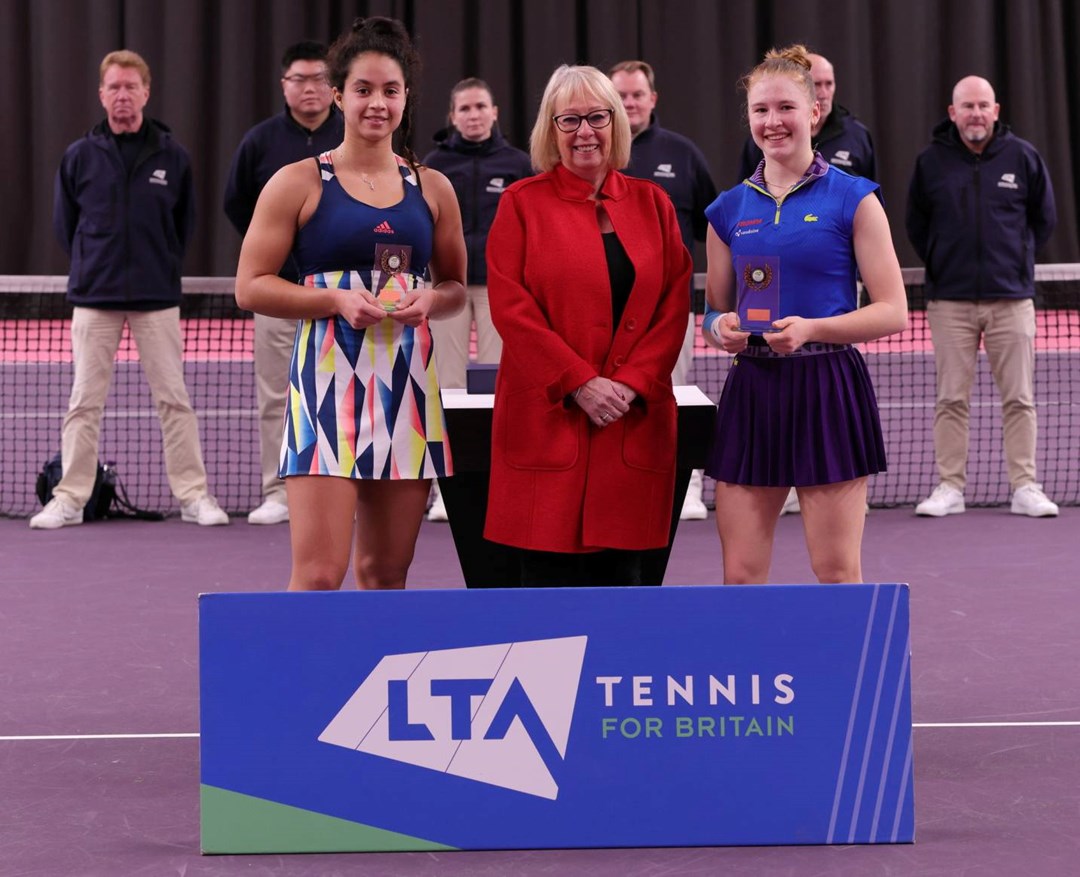 International
Maloney and Loffhagen runners-up in Loughborough as Hands and Houghton take doubles crown
• 2 MINUTE READ
The first event of our 2023 LTA Performance Competition Calendar at Loughborough University concluded over the weekend with six Brits in finals action across the W25 and M25 ITF World Tennis Tour events.
In the men's singles draw, 21-year-old George Loffhagen missed out on the singles title after falling to world No.640 Clement Chidekh 6-4, 6-2. On his way to the final Loffhagen only dropped a single set, defeating fellow Brits Harry Wendelken, Pheonix Weir and most impressively, third seed and M25 Glasgow Champion Aidan McHugh.
No.6 seeded Brit Eliz Maloney was the only Brit to make the final stage of the women's singles. 22-year-old Maloney impressively reached the final without dropping a set. Ranked 403, Maloney, overcame fellow Brits Alice Gillan and Isabelle Lacy before defeating the 35-year-old Italian Guilia Gatto-Monticone 6-3, 7-5.
In the semi-finals, Maloney comfortably defeated Fanni Stollar 6-3, 6-3. In Sundays final, Maloney came up against seventh seed Celine Naef but saw the 17-year-old Swiss triumph 6-3, 6-3. Naef has eight ITF junior championships to her name, but this is her first senior ITF title.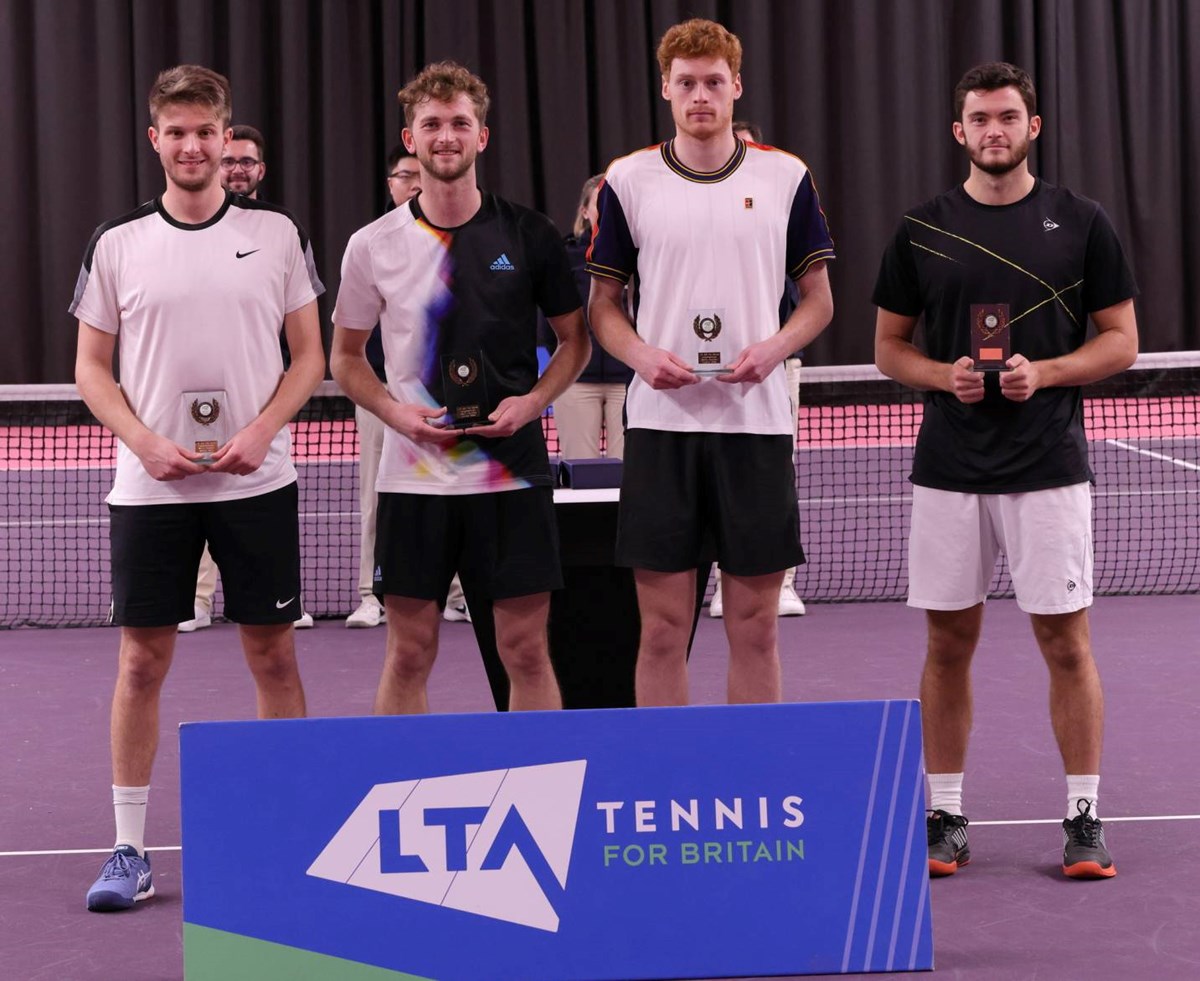 There were four Brits featured in the men's doubles final, with Tom Hands and George Houghton emerging victorious over top seeds Ben Jones and Mark Whitehouse in a convincing 6-0, 6-3 win. On their way to the final, Hands andHoughton defeated British pairings in each round.
Third seeds Viktoria Morvayova and Anne Siskova upset the top seeds Justina Mikulskyte and Bibiane Schoofs in a thrilling match that ended 6-3, 6-7(3), 10-6.
LTA Tournament Director James Silson reflected on a successful event: "The opening of the 2023 Competition Calendar started this week with the ITF World Tennis Tour at Loughborough University. This event was a huge success with two British male & female players reaching the singles final. British players George Loffhagen and Eliz Maloney narrowly missed out on the championship spot after losing in a close final. The standard of tennis this week has been amazing, and I wish them all the best with future events this year."
As part of our Performance Competitions Calendar, events like the Loughborough W25 and M25 are all about providing British players with the chance to develop on home soil through more meaningful playing opportunities, giving all players the widest possible number of competitive matches on the ITF World Tennis Tour.