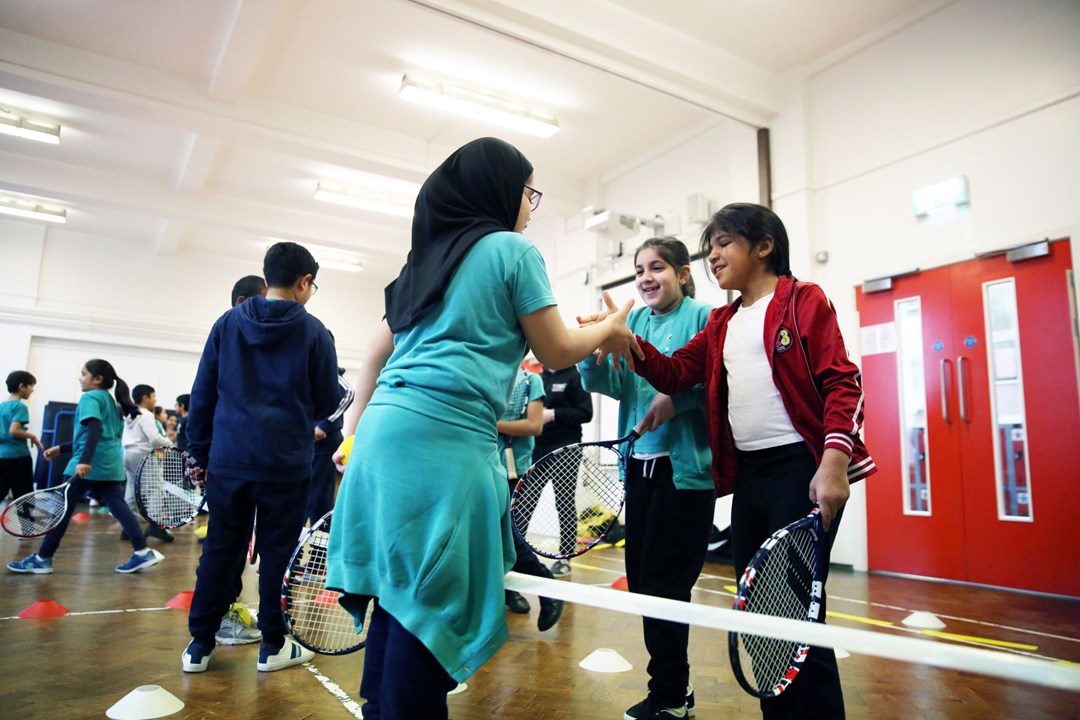 LTA Youth Schools shortlisted for three Education Resources Awards
• 3 MINUTE READ
LTA Youth Schools, the LTA's flagship schools programme, has been shortlisted in three categories for the prestigious Education Resources Awards 2022, widely recognised by the teaching profession as the benchmark of excellence.
The Education Resources Awards are organised by Brilliant Marketing Solutions and the British Educational Suppliers Association (BESA) and highlight the quality and diversity of educational products and resources.
LTA Youth Schools has been designed specifically for schools to support the curriculum and wider school outcomes. The programme brings together inclusive PE lesson plans, personal development resources, teacher training and much more. It's all been designed by teachers, for teachers, and it's all free.
The LTA are an afPE Professional Development Board Approved Provider, recognising the high standard of both the resources and the teacher training we provide.
The programme has been shortlisted in the following categories:
Best Primary Resource or Equipment – Non ICT
Best Secondary Resource or Equipment – Non ICT
Best Free Resources
Best Primary Resource or Equipment – Non ICT – LTA Youth Schools - Primary Programme
LTA Youth Primary Schools offers free teacher training, equipment and content that has been specifically created to develop key character qualities such as perseverance, resilience and respect which complement the PSHE curriculum, whilst helping to address the nation's challenge of declining physical literacy and activity among children.
Designed to develop children mentally and physically both on, and importantly, off the court, the innovative resource content features a range of both tennis activity challenges and tennis-themed lessons covering subjects such as numeracy, literacy, geography and science.
The free resources combine to both support schools and teachers to easily deliver the programme in a way that is right for them, with dedicated classroom materials focussing on personal development and key character skills accompanying a set of specially designed progressive PE lesson plans.
Since the programme launched in February 2020, Over 5,000 primary schools have signed up to deliver LTA Youth Schools to their pupils, with 4,865 teachers completing a Primary teacher training course. The primary schools' programme has reached over 900,000 primary school children.
Best Secondary Resource or Equipment – Non ICT – LTA Youth Schools – Secondary Programme
LTA Youth Secondary Schools launched in September 2021, to be made available for the new academic school year. The programme supports teachers looking to engage their pupils in a range of topics covering PSHE, careers and Physical Education.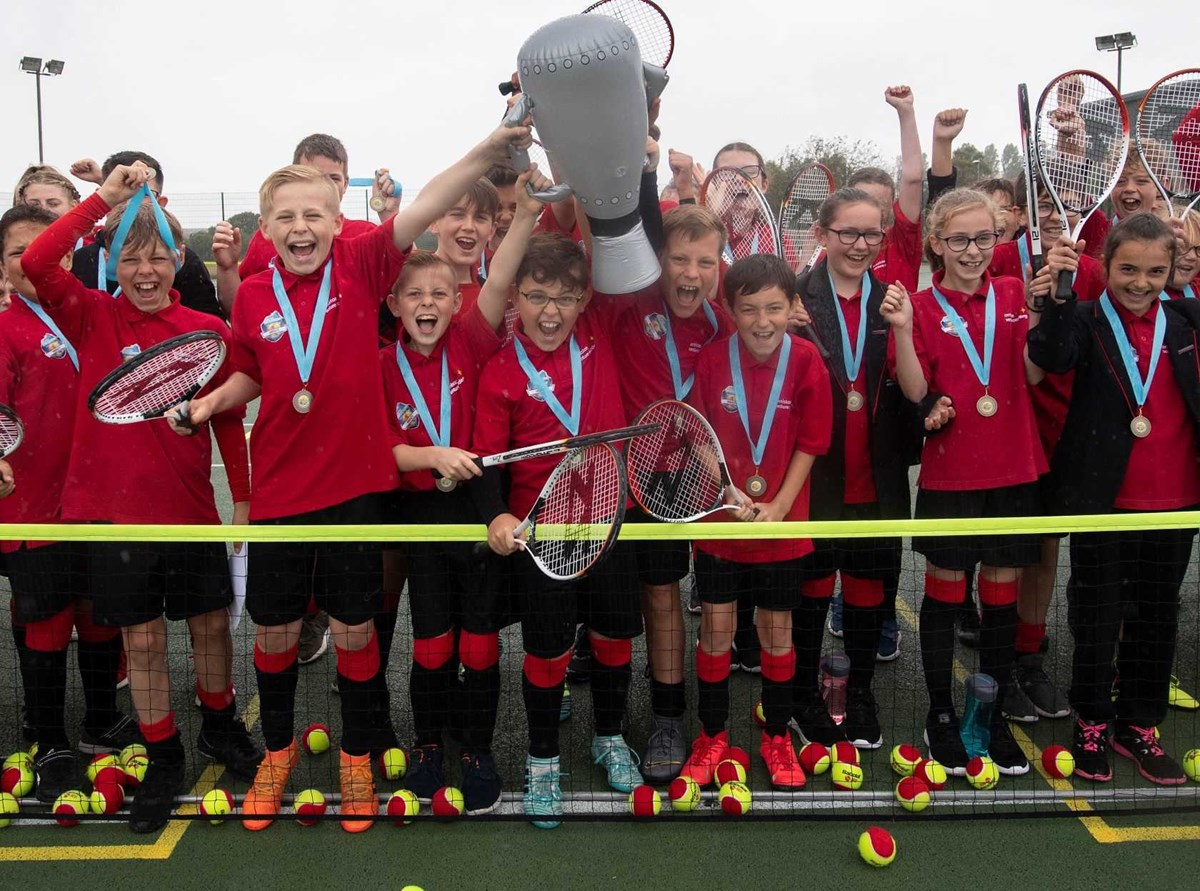 It is a progressive programme that provides skills for life, not just for tennis, and will help develop young people as both players and people.
Following the full roll out of LTA Youth Secondary Schools in September, over 3,000 schools have signed up to deliver the programme to their pupils, with 361 teachers completing a Secondary teacher training course. The secondary schools' programme has reached 65,000 secondary school pupils in six months.
Best Free Resources – LTA Youth Schools
LTA Youth Schools free resources support teachers to help develop students and their learning. Teachers can select from the wide range of cross curricular resources most appropriate for their pupils' abilities and the subjects they are teaching.
The cross-curricular tennis-themed resources have been developed to be fun, inclusive, and provide appropriate competition, with specially designed progressive content that will help develop children and young people as both players and people.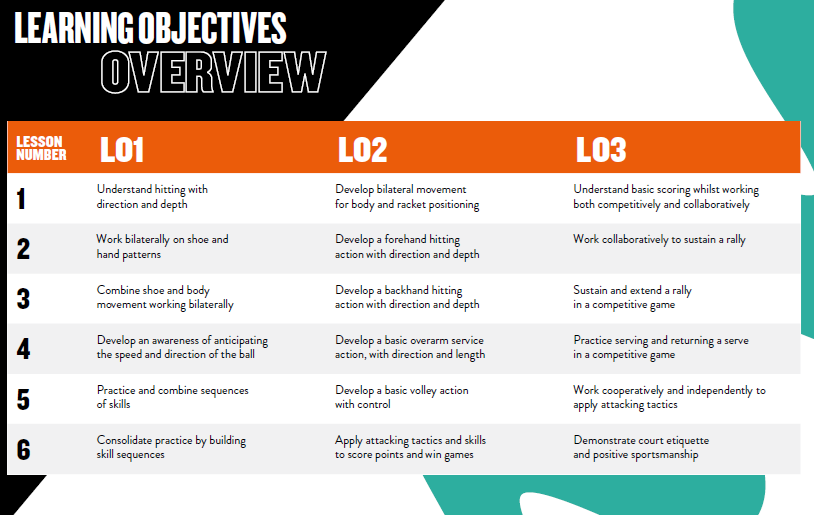 This year's award-winners will be announced at a gala awards ceremony to be held on Friday, 6 May 2022 at The National Conference Centre Birmingham.
To see the full list of categories and the shortlist, please click here