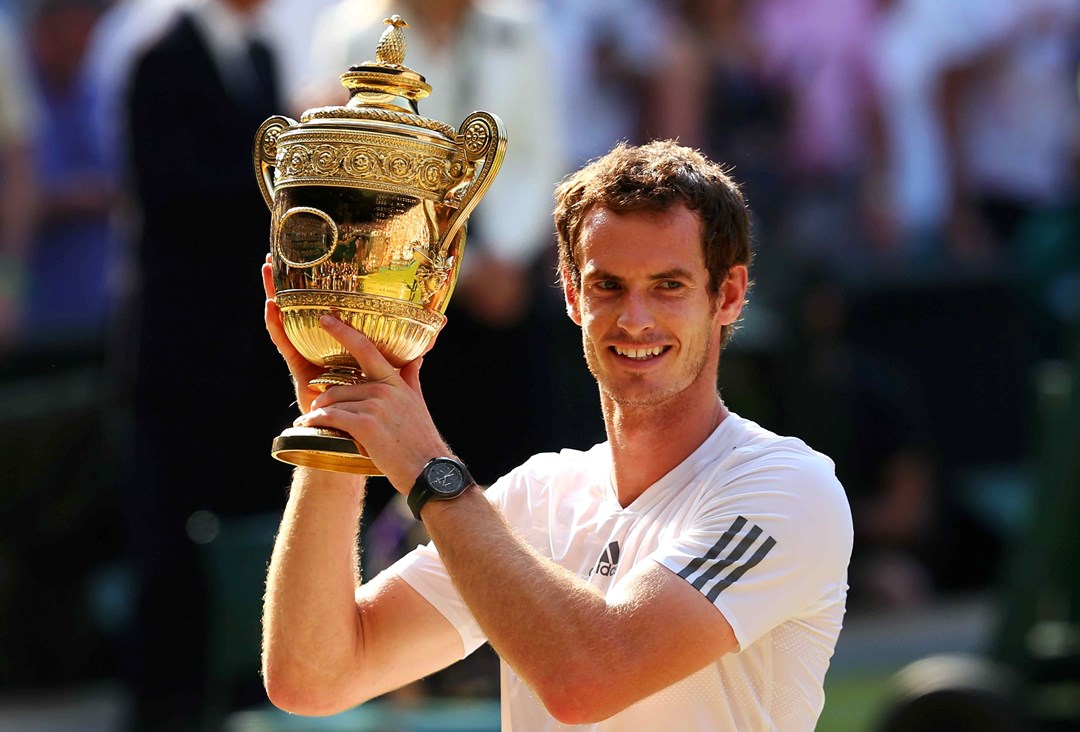 Andy Murray: A decade on from his historic Wimbledon victory
• 4 MINUTE READ
It's been 10 years since Andy Murray became the first British man in 77 years to lift the iconic trophy on Centre Court at the Championships, Wimbledon. A decade later and his achievements from 7 July 2013 remains a significant milestone that will be forever etched in British sporting history.
Just one year earlier, Murray fought back the tears after losing out on the title to Roger Federer in four sets – but just a few months later, the former world No.1 hit one of the biggest highs of his career, as he lifted his maiden Grand Slam title with an emphatic five-set victory over Novak Djokovic at the US Open.
Fast forward to the summer of 2013 and Dunblane-born Murray made history when he became the first British man since Fred Perry in 1936 to lift the silverware at the All England Lawn Tennis Club.
We take a look back on Murray's journey to the final, how he came to be crowned the Wimbledon men's singles champion for the first time and the lasting impact it's had on British history.
Murray's journey to the final
Kick-starting his quest for a maiden Wimbledon title, the 26-year-old's opening round match saw him face Germany's Benjamin Becker on Centre Court for the first time since claimed gold at the 2012 London Olympics.
First round: won vs Benjamin Becker (GER) 6-4, 6-3, 6-2
Second round: won vs Lu Yen-hsun (CHN) 6-3, 6-3, 7-5
Third round: won vs Tommy Robredo (ESP) 6-2, 6-4, 7-6
Fourth round: won vs Mikhail Youzhny 6-4, 7-6,(5), 6-1
Quarter-final: won vs Fernando Verdasco (ESP) 4-6, 3-6, 6-1, 6-4, 7-5
Semi-final: won vs Jerzy Janowicz (POL) 6-7(2), 6-4, 6-4, 6-3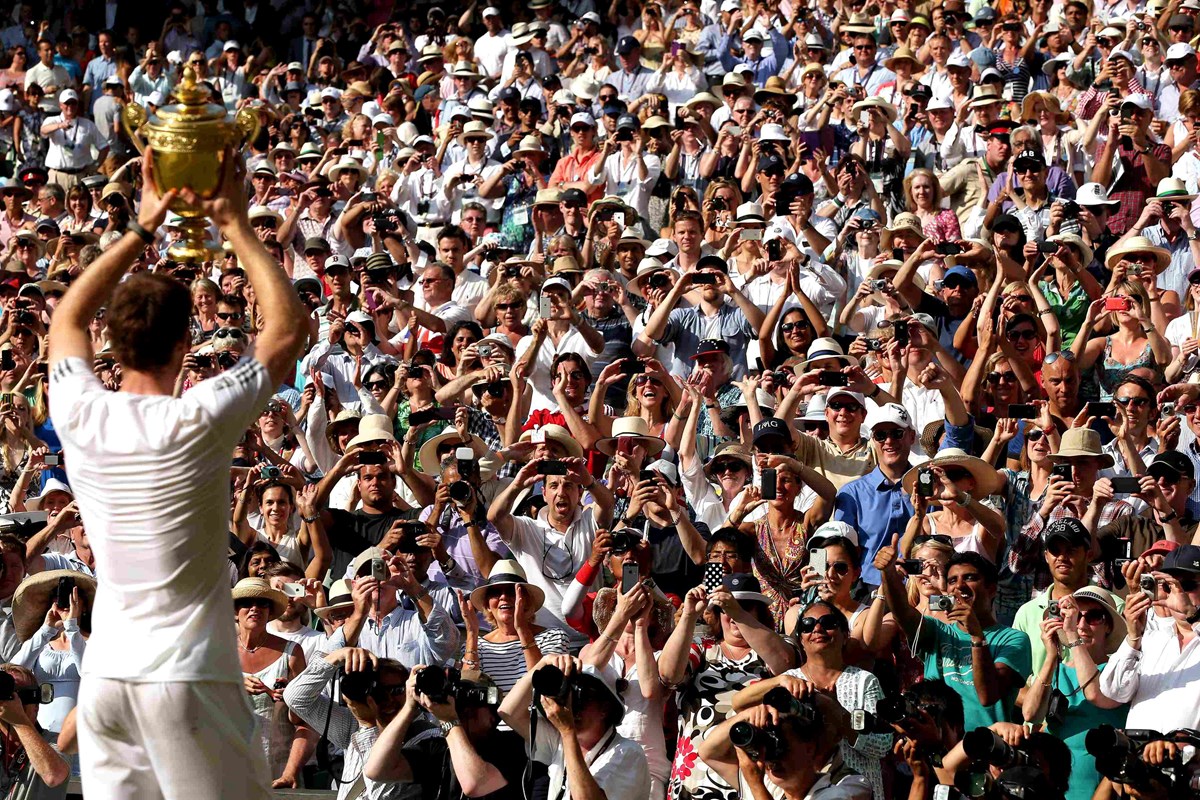 The final showdown
For spectators around the world the spectacle between Djokovic and Murray was one that would go down in tennis history.
Having already beaten Djokovic in one Grand Slam final just months earlier, the Brit entered the contest with the hunger and fight to replicate the same success at his home Slam.
With two sets chalked on the scoreboard, Murray already had one wrapped about the prestigious gold cup; but the Serbian had other ideas, as he pushed ahead to a 4-2 lead in the third. However, the Brit soon fought back to 5-4 lead and brought up the opportunity to serve for a maiden singles title at Wimbledon.
In a tense conclusion to a thrilling match which saw the final game last 12 minutes - the Brit let three championship points pass before Djokovic plummeted a backhand into the net to send 15,000 onlookers on Centre Court into an eruption of celebration like no other, as they watched Murray be crowned the Wimbledon champion for the first time in his career.
A decade on and that defeat to Murray during the iconic final marks the last time seven-time champion Djokovic lost on Centre Court in SW19.
Speaking of his opponent's accomplishments, Djokovic said, "Congratulations to Andy. You absolutely deserved this win. You played incredible tennis... I gave it my all. It was an absolute pleasure again to be a part of this match, this final".
Just three years later, Murray would go on to claim a second title at his favourite tournament in the world and has racked up a remarkable win-loss record of 61-12 since making his debut in 2005.
With the 36-year-old continuing to break new ground 18 years into his professional career, will Murray make history once again at this years Championships?