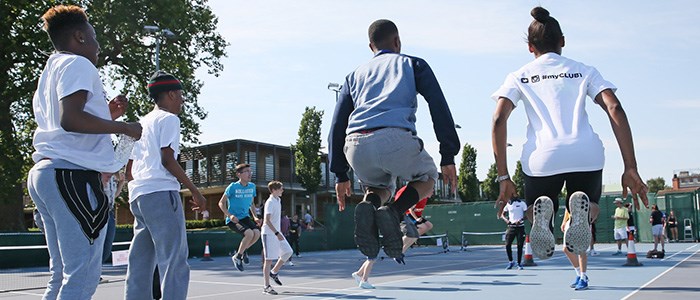 Community
LTA and StreetGames join forces for national tennis event
• 1 MINUTE READ
Around 40 sport enthusiasts enjoyed a day at the National Tennis Centre celebrating the partnership between the LTA and StreetGames' community outreach programme.
The day provided an opportunity for participants of StreetGames projects from across the country to get on court and play tennis alongside using the facilities in Roehampton.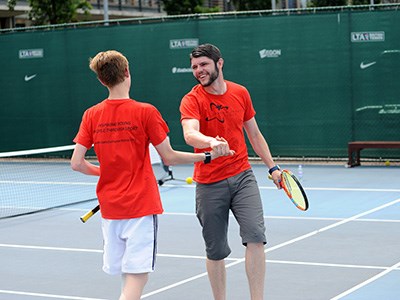 Both boys and girls between the ages of 14 and 25 took to the courts for a spot of touchtennis with the London Sport Trust team of Robbie Payne-Inglis, Andrew Blechman, Rhys Forster, Oscar Stevonson and Rebekah Haigh beating Active Futures Warrington 2-1 in the final of the friendly competition.
Afterwards, the StreetGames participants took a trip to The Championships, Wimbledon, where they watched Heather Watson beat Daniela Hantuchova on the No.1 Court.
The LTA's Participation Director, Alastair Marks, said: "The partnership with StreetGames is a great example of how we can get people playing more tennis and today has showcased how much fun the game can be.
"It's really important that we make all forms of tennis more accessible to people who otherwise might not have the opportunity to play in their community".
StreetGames is a sports charity which gives sports and volunteering opportunities to young people in disadvantaged communities across the UK.