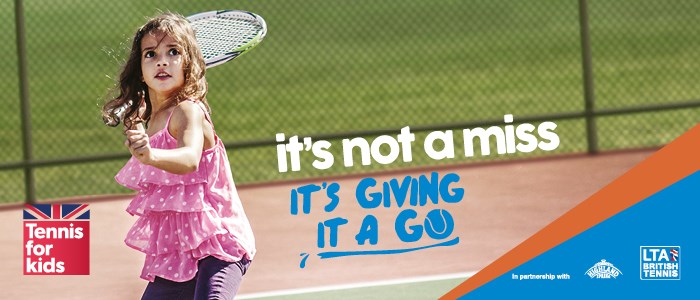 LTA Youth
LTA launches 10,000 free lessons through the Tennis for Kids initiative
• 3 MINUTE READ
We are excited to announce the launch of Tennis for Kids in partnership with Highland Spring, our biggest ever grassroots initiative.
Following the Aegon GB Davis Cup Team's historic Davis Cup by BNP Paribas win last November, the Tennis for Kids initiative aims to inspire 10,000 children aged 5-8 to pick up a racket and play tennis for the first time.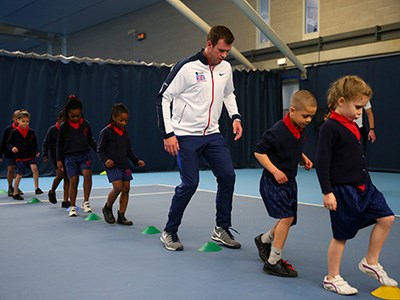 It will also establish greater accessibility into tennis, with a view to creating a new generation of tennis loving children. Furthermore, the courses will focus on fun, flexibility and family, with parents encouraged to join for the final session.
The initiative will offer a free six-week course led by 1,000 specially trained coaches, and 10,000 free rackets will be given away to children across the whole of Great Britain who complete the course.
As the courses are designed for children taking up tennis, the exercises focus on core skills such as agility, balance and co-ordination. Beyond the practical side of the sport, the sessions will also be teaching children how to be a valuable member of a team and how to work with a partner – all in a fun and relaxed environment.
Former British No.1 Annabel Croft said: "As someone who has played tennis for decades, the Tennis for Kids initiative is extremely exciting as it offers children who are completely new to the sport, an easy way to start getting involved. It is also a lovely way to get parents in on the action, as they are actively encouraged to attend the final session. I really look forward to seeing everyone get involved across the country and hope the initiative truly inspires parents to sign up to get their kids playing more tennis."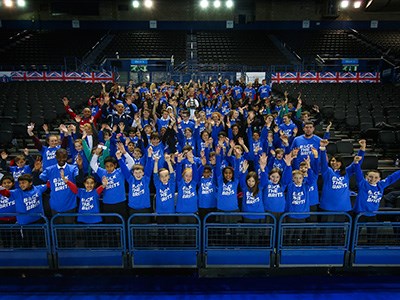 LTA CEO, Michael Downey, added: "The Tennis for Kids initiative is an absolute priority for the LTA to encourage families to put tennis front of mind and see it as a fun Tennis for Kidsand healthy sport that everyone can enjoy. After our momentous Davis Cup win last year, we wanted to ensure we did something that really focused on the younger generation and inspired them to get involved in a sport that they could continue to enjoy throughout their lives. We are really looking forward to seeing the thousands of sign-ups across the country and cannot wait to get Tennis for Kids off the ground."
Les Montgomery, Chief Executive, Highland Spring, said: "We're passionate about encouraging as many families as possible to get active, adopt healthy hydration habits and have some fun. That's why we've partnered with the LTA to help deliver this exciting Tennis for Kids initiative and we look forward to introducing 10,000 children to the game over the coming months."