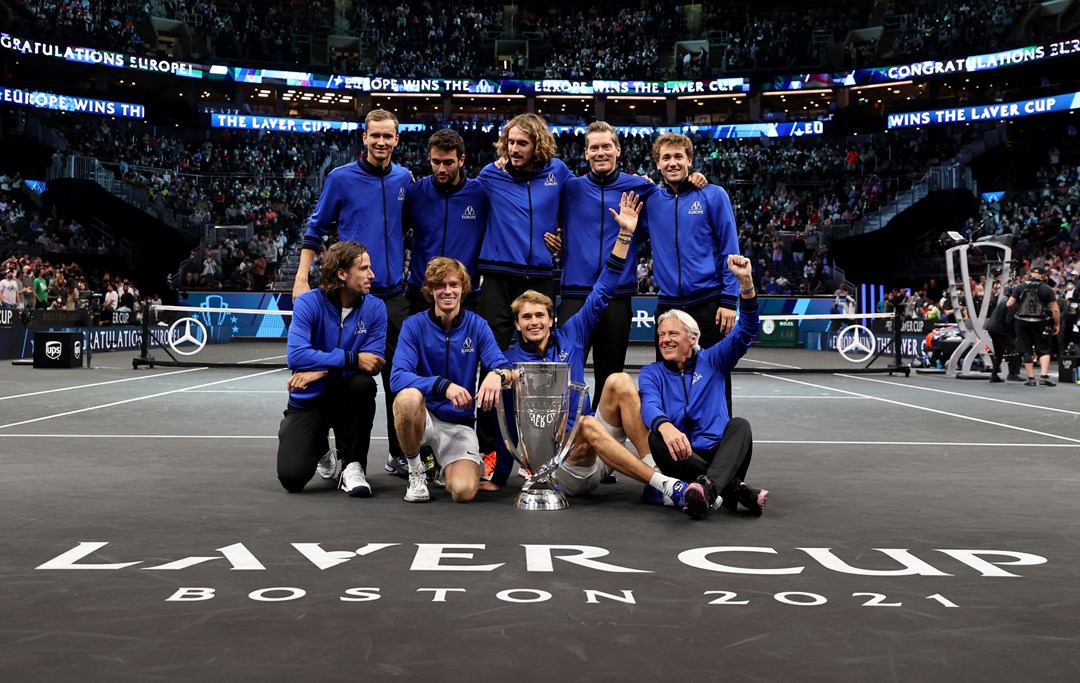 International
Laver Cup Open Practice Day to welcome fans and raise funds for charity
• 3 MINUTE READ
Tennis fans will have a once-in-a-lifetime opportunity to see some of the world's best players in action at the Laver Cup Open Practice Day at The O2 in London on Thursday 22 September 2022.
Roger Federer, Rafael Nadal, Novak Djokovic, Andy Murray and Stefanos Tsitsitpas from Team Europe, along with Team World's Felix Auger-Aliassime, Taylor Fritz, Diego Schwartzman and Jack Sock will be joined by their legendary captains Bjorn Borg and John McEnroe for their final preparations ahead of the Laver Cup competition, which takes place from September 23-25 at The O2.
"Tickets to all five sessions of the Laver Cup are sold out and the demand to attend this year's event is unending given the unprecedented line up of players," Laver Cup CEO Steve Zacks said.
"The Open Practice Day is an initiative to expand access and involve more fans in the Laver Cup, particularly kids and families, and provide a fun and inspirational experience. Importantly, all funds raised will go back into the community through our charitable partnerships, ensuring there's an enduring Laver Cup legacy in London."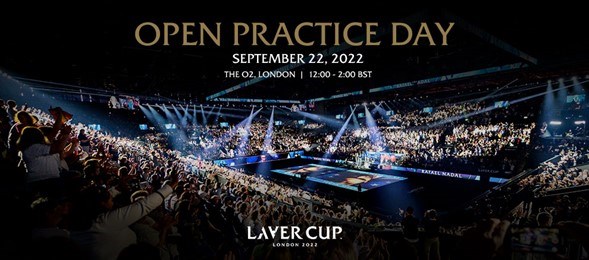 The Laver Cup Open Practice Day will take place from 12:00-14:00 at The O2. Team World will kick off the session, practicing on the Laver Cup's iconic black court from 12:00-13:00, followed by Team Europe from 13:00-14:00.
Fans will hear from the players and captains as they prepare for the weekend's competition, all set against some pumping music and the spectacular lighting for which Laver Cup is renowned. Doors open at 11:00.
A charitable collaboration announced by The Duchess of Cambridge and Roger Federer, on behalf of the Laver Cup, will see proceeds from the Laver Cup Open Practice Day donated to two organisations of which The Duchess is Patron - Action for Children and the LTA SERVES initiative.
The Laver Cup will host more than 3,000 local school children from 85 different schools across London at the Laver Cup Open Practice Day to help inspire London's next generation of tennis players.
Tickets to the Laver Cup Open Practice Day go on sale on Monday, August 22 at 13:00 via AXS.
Tickets are priced as follows:
Lower level £35.00 per seat (inclusive of VAT and AXS ticketing fees)
Upper level £22.50 per seat (inclusive of VAT and AXS ticketing fees)