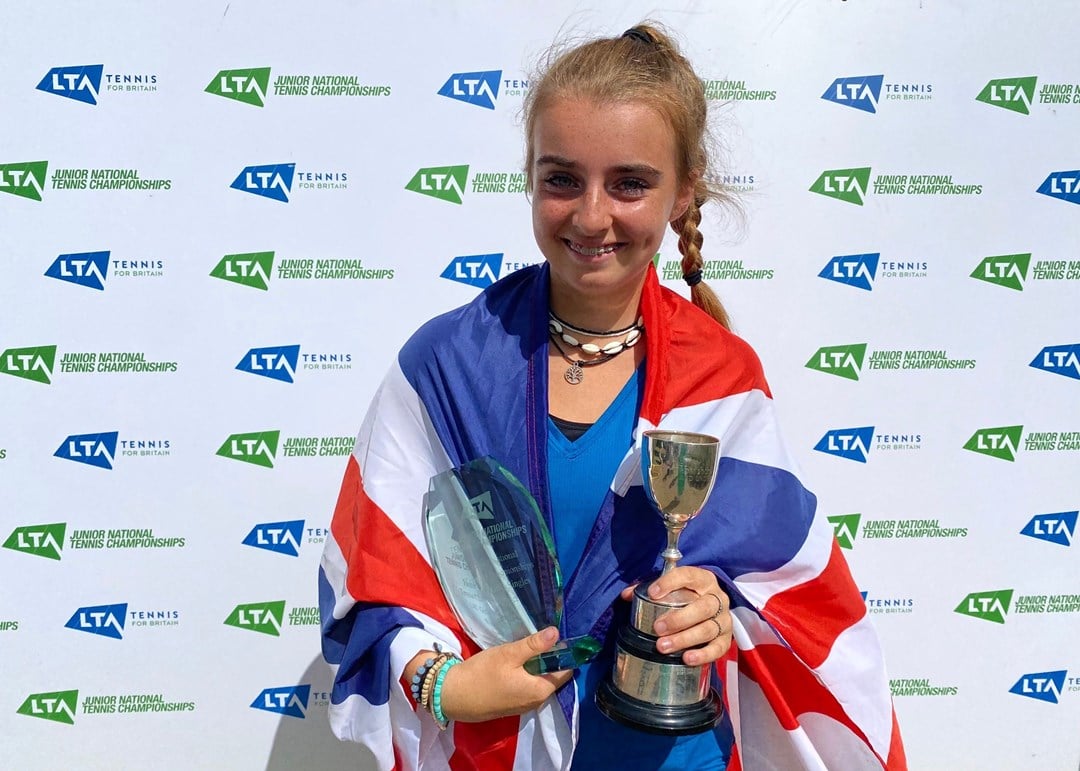 Juniors
Junior stars crowned champions at Junior National Championships in Nottingham
• 4 MINUTE READ
It was a triumphant week for the cream of British junior talent as the LTA's Junior National Championships crowned a series of new winners.
A total of 277 junior players headed to the Nottingham Tennis Centre to compete in the biggest event of the year, with 14U, 12U and 11U events for both genders in both singles and doubles.
Kent's Eloise Newberry won the Girls' 14U title, with Surrey's Liam Channon taking the Boys' 14U title. Sixth seed Newberry battled her way to the final with six straight wins, before defeating Tegan Bush 6-3, 6-4 in the final. Channon didn't drop a set en route to the final, where he secured the crown, coming from a set down to beat Oliver Page 7-6(8), 1-6, 2-6.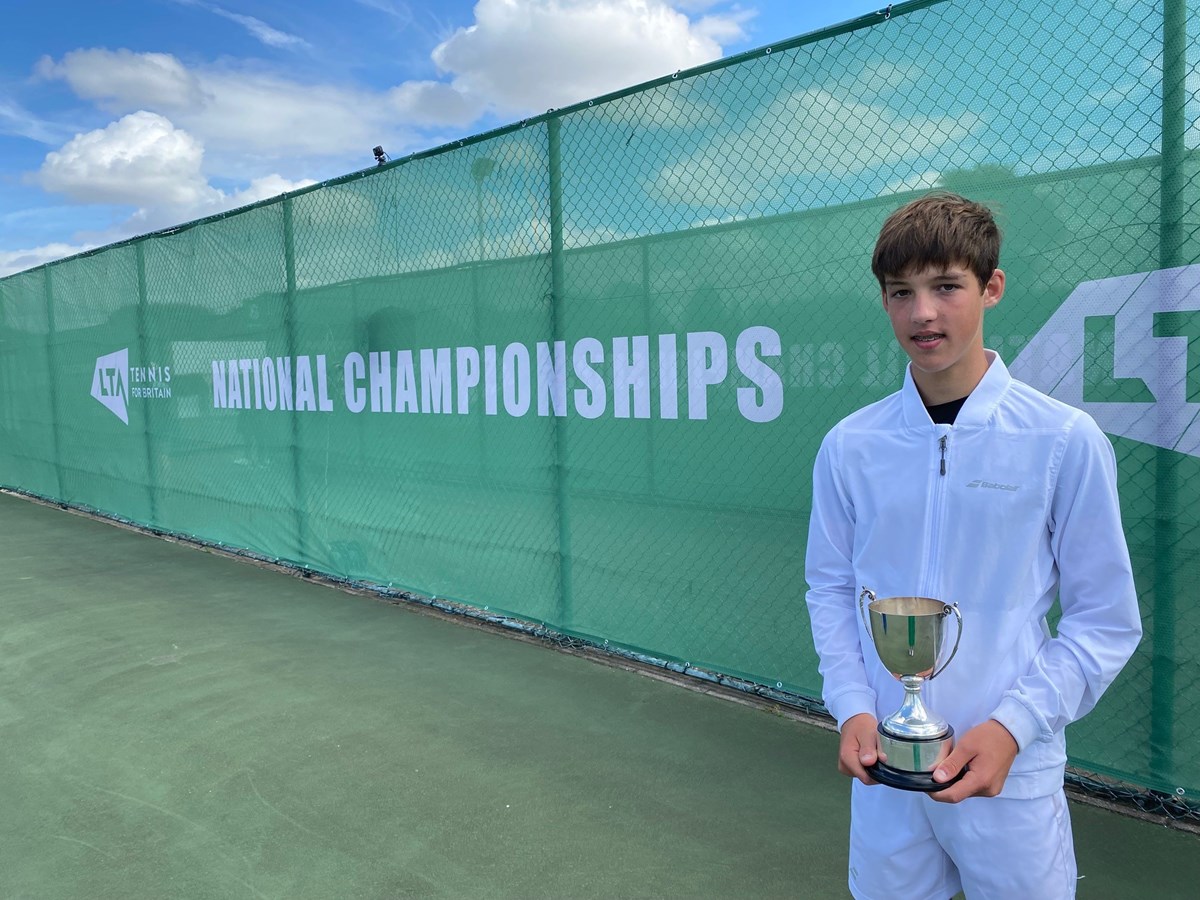 There was success for Suffolk's Megan Knight in the Girls' 12U event - beating Sevil Parviz 6-1, 6-2 in the final - with Welsh player Niall Pickerd-Barua clinching victory over Aran Selvaraasan in the Boys' U12 event.
To complete the list of champions, Essex's Ingrid Dumitru took the Girls' U11 trophy, while Lancashire's Samuel De Lange won the Boys' 11U tournament.
Champions
14U Girls' singles - Eloise Newberry (coached by Josh Brown & Linden Hardisty)
14U Boys' singles - Liam Channon (coached by Nick Jones & Ben Haran)
14U Girls' doubles - Sophia Christodoulou & Hollie Smart
14U Boys' doubles - Joshua Craze & Charlie Ruffell
12U Girls' singles - Megan Knight (coached by Mat Lowe)
12U Boys' singles - Niall Pickerd-Barua (coached by Kevin Boumlil)
12U Girls' doubles - Daniella Britton & Sevil Parviz
12U Boys' doubles - Dash Green & Jan Janda
11U Girls' singles - Ingrid Dumitru (coached by Terry Hunt)
11U Boys' singles - Samuel De Lange (coached by Matt Chadwick)
11U Girls' doubles - Ingrid Dumitru & Sophia Krutikova
11U Boys' doubles - Haqim Kamal & Samuael Riley
The quality of tennis on show was outstanding throughout the week, with Hollie Milligan, LTA Competition Manager International & National, reflecting on an event that ensured the junior players were given a taste of what they will hope to encounter if they achieve their goal of becoming professionals.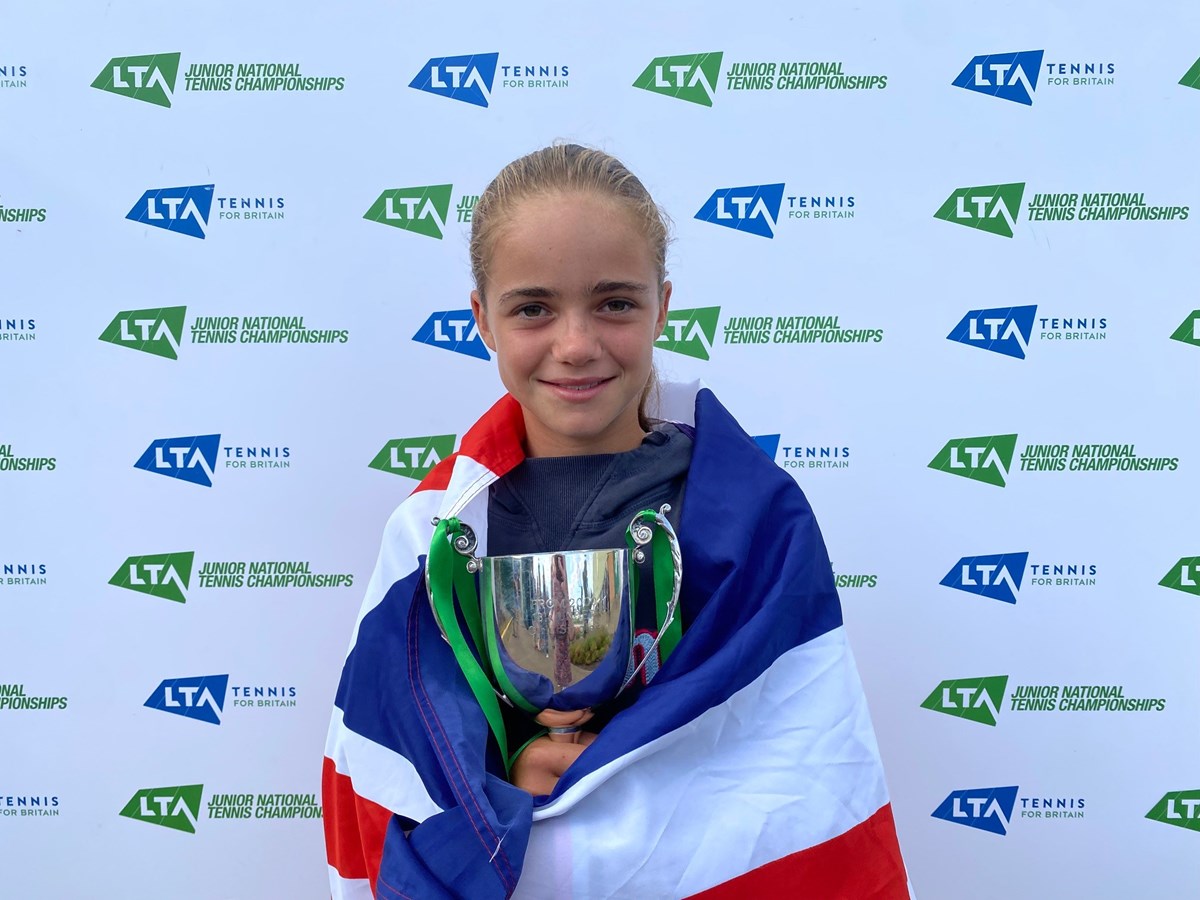 "As the National Junior Championships is the pinnacle of 14U junior domestic competition, we aimed to give all players a small taste of professional tennis by delivering a tournament that had the look and feel of a major event," said Hollie.
"Matches were live streamed throughout the event, with the singles finals in each age category commentated on by former Junior Wimbledon winner Laura Robson and former 18U national champion Pippa Horn.
"Off court, we provided games, activity, player lounge and picnic area to allow the kids and their families to have some fun and relax during the event. The young players need to learn how to deal with high-pressure environments and being able to switch off and have some fun with their fellow competitors at the right times is a big part of this."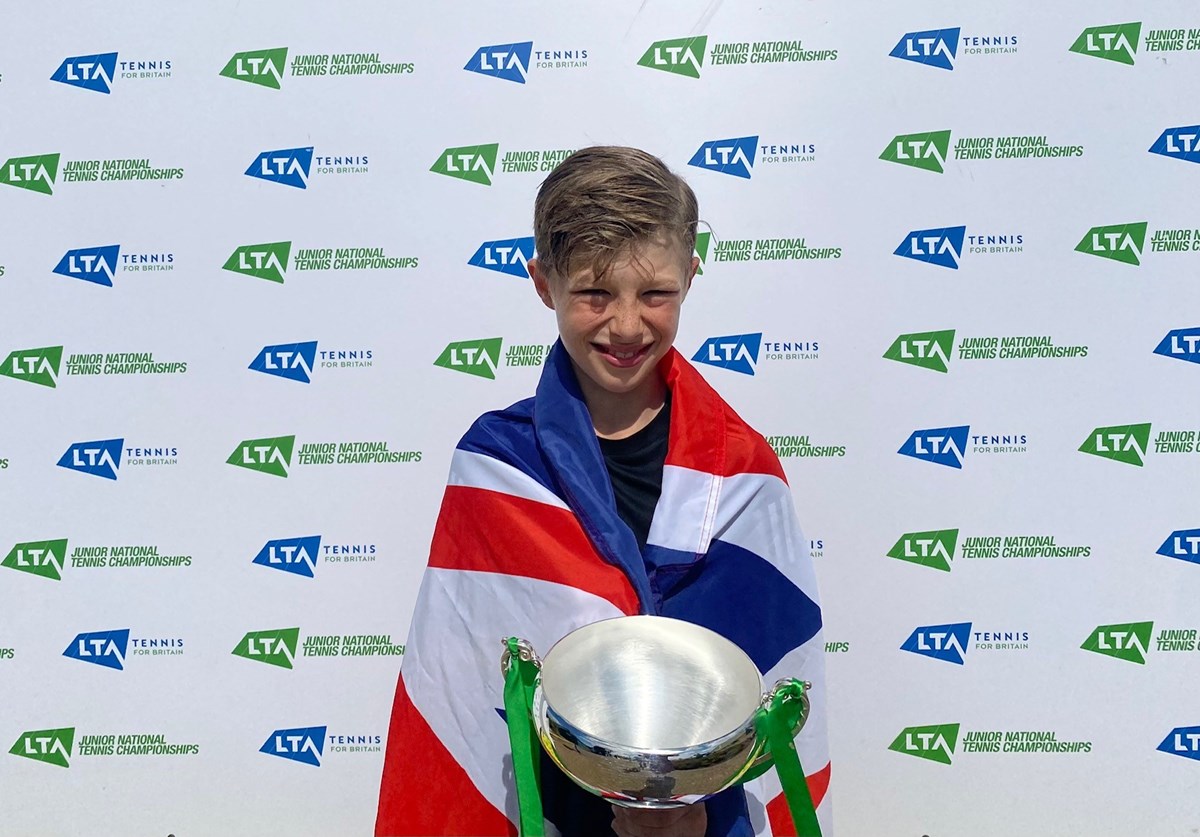 Several of this year's winners are supported by our Regional Player Developement Centres (RDPCs). These RPDCs play an important strategic role within the National Performance stage of the pathway, to increase the number of internationally competitive 14U players with the potential to transition strongly to the International Junior stage.
The matches were played at the same venue in Nottingham that hosted the WTA's Rothesay Open Nottingham in June, with the format ensuring players were guaranteed a trio of matches as they gained competitive experience.
"The tournament was played using a multi-match format guaranteeing each player at least three singles matches," added Hollie. "At the early stages of the event, players had the opportunity to play a match, review with their coach and come back stronger the next match. The event was extremely well supported by coaches."
Former winners of this event include Kyle Edmund (Boys' 14U in 2009), Heather Watson (Girls' 14U in 2009), Jack Draper (12U Boys' Doubles in 2013 & 14U Boys Doubles in 2015) and Elena Baltacha (Girls' 14U Girls' Singles in 1997).
Now a whole new generation of competitors will be eager to draw inspiration from the great names of the past as they plot their own careers in tennis.