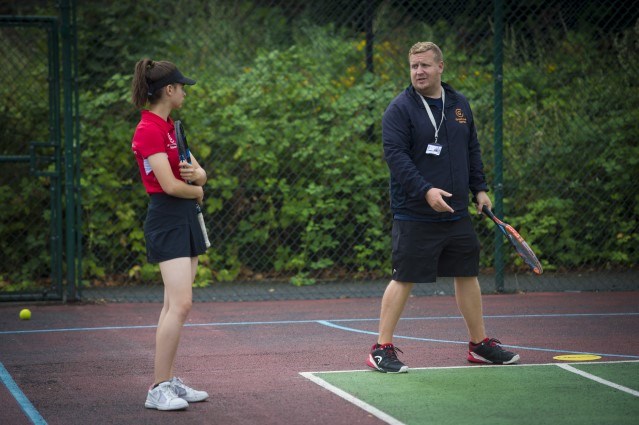 Community
Jamie's Story: Helping tennis to thrive in Hackney – and make a difference
• 4 MINUTE READ
Jamie Faint is Head Tennis Coach at Clapton Girls Academy – a role through which he is helping a partnership between the Tennis Foundation and Greenhouse Sports give young people from disadvantaged areas of London the chance to play tennis and experience life opportunities through the sport.
Greenhouse Sports is an organisation that uses inspirational coaching to engage youngsters, and, in working together with them, the Tennis Foundation is seeing more young people picking up a racquet.
Clapton Girls Academy is one of four East London schools supported by a programme which sees both the Tennis Foundation and Greenhouse Sports contributing funding to the school's Head Tennis Coach role. Clapton is situated in one of the 30% most deprived areas in the country, and almost 7 in 10 participants in Greenhouse's tennis and basketball programmes at the school are from BAME groups. It is a far cry from the strawberries and cream of Wimbledon, but it is a place where tennis is thriving, and what's more, making a difference.
The results of the work the Tennis Foundation and Greenhouse Sports project are remarkable, and a testament to how tennis can help to change lives – with recent academic research by Loughborough University highlighting a whole range of positive outcomes from the programme.
'Impressed beyond words'
Jamie, for one, has been impressed beyond words with the impact inclusion in sport has had on his students.
Jamie splits those on the project into two – one for the casual members and one for squad members, for whom more tennis is available because of the funding from the Tennis Foundation.
Providing new opportunities
It isn't just investment which is supplied either, with those involved on the programme getting the opportunity to take part in upcoming events — providing chances that, without both organisations, they would not have had before.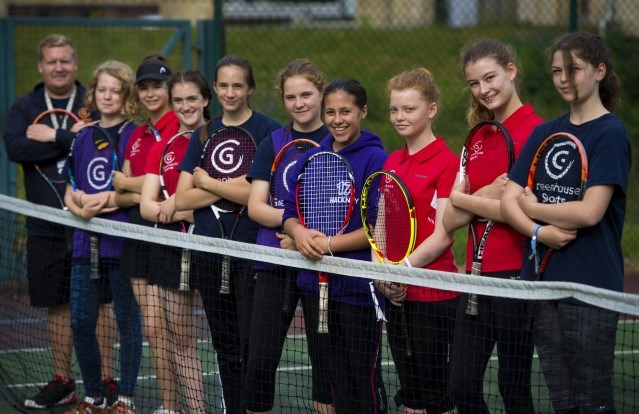 The work which the programme is doing at the Clapton Girls Academy, led by Jamie, is another example of how the Tennis Foundation supports the development of young people through the power of sport.
Making an impact
The Tennis Foundation's partnership with Greenhouse Sport is part of the latter's wider programme to engage young people through sport. Recent research carried out by Loughborough University on behalf Greenhouse Sports showed improvements in educational outcomes, physical health, mental health, and life skills. Attending the programme raised attainment by a third of a grade in English and 40 per cent of a grade in Maths, while twice the London average exercise for more than 60 minutes a day.
To read the research report on Greenhouse Sports' work in schools click on the links below: