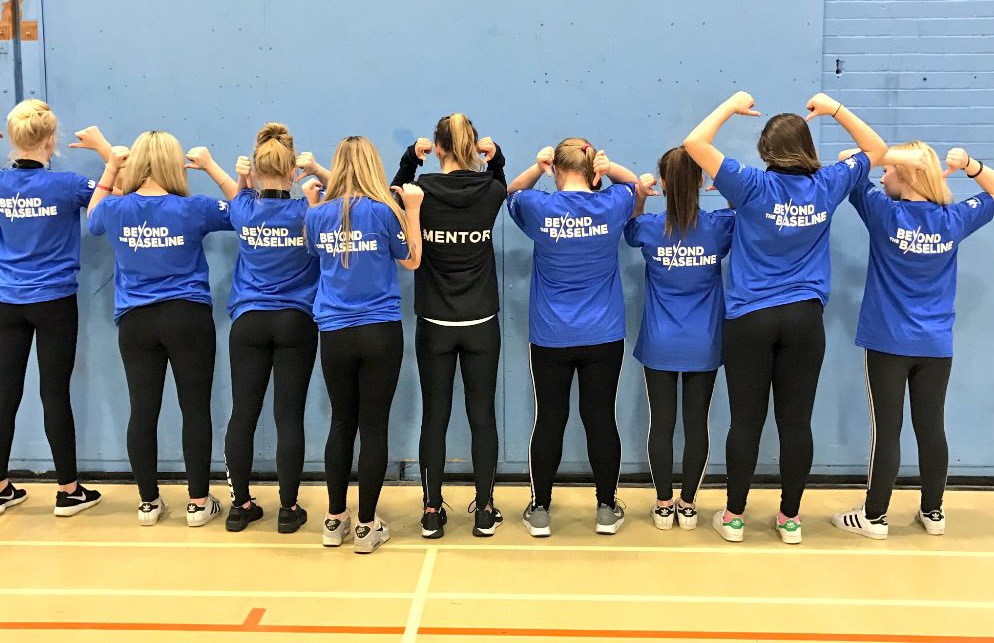 Community
Jade's Story: "I find this role the most rewarding thing I've ever done"
• 3 MINUTE READ
When Jade Windley's professional tennis career was cut short, she sought something to fill the void which the absence of the sport would inevitably bring with it.
That's when Beyond the Baseline came along, the Tennis Foundation's initiative that sees athlete mentors go into various secondary schools to inspire youngsters.
"I had a car accident which forced me out of the professional tennis game," she revealed. "However, Beyond the Baseline came about around a month after it happened, so it was a case of em-bracing a new opportunity.
"I just gave it a go, went to the first interview and didn't look back – and it's been nearly four years now.
The onus is placed on those taking part having fun throughout the sessions, no matter what their ability may be. For Windley, the results of the programme have been fantastic, because of the vast quantity of children embracing tennis as a result of the mentors' visits whilst also improving their life & employability skills.
"Some of the young people we go to have not picked up a racket before. They're usually students who are facing disadvantage or might be struggling a bit at school," she declared.
"We have had some in the past who have been more able, but it's targeted at whomever the teacher feels would get the most benefit out of a mentor.
"Even if they've never played before, hopefully they're inspired to carry on afterwards and to con-tinue to enjoy the sport."
"All of them absolutely love tennis, so whether they liked it at the beginning or not, by the end they all just want to play all the time, which is brilliant."
It's not just the students who've seen benefits either, with Windley highlighting the positive impact Beyond the Baseline has had on her as a person.
"At the beginning, I was quite nervous about standing in front of people and telling them my story, but the programme itself has helped me build my confidence.
"It has also helped me to realise the skills that I have developed through my journey on the profes-sional tennis tour. To go in and work with young people, to inspire and to help them, is such an honoured position to be in."
"By visit three, we put the onus on them. Using their developed leadership skills, they are encouraged to deliver a project to younger people or people in the community. I've had many examples where the classroom discipline and behavior of students beyond the programme have been improved a lot as well, which is fantastic.
"It just goes to show that sport does help to tailor all of these important life skills."
Jade Windley is one of a number of inspirational mentors used by the Tennis Foundation to help deliver the Beyond the Baseline programme. To find out more about how Beyond the Baseline uses tennis to help to change the lives of young people click here.