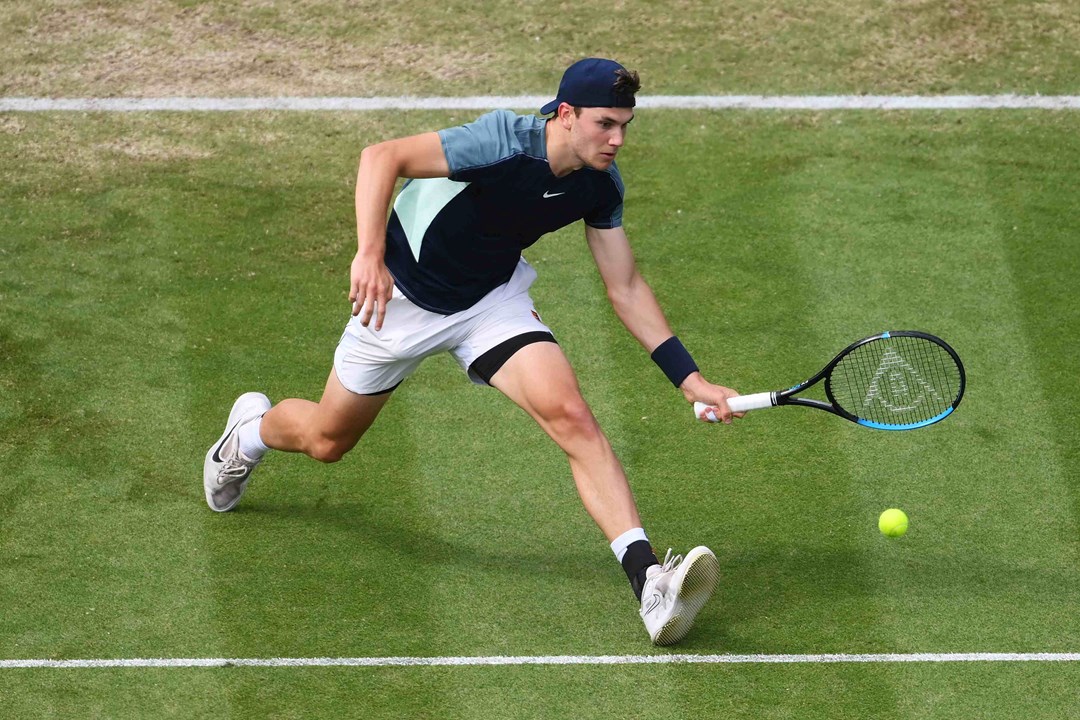 International
"I can take a lot of confidence from last year and can hopefully build on that this year" – Jack Draper on looking ahead to the 2023 grass court season
• 3 MINUTE READ
Almost 12 months on since his breakout summer on the grass, Jack Draper has reflected on last year's milestones, going toe-to-toe with the top-ranked Brits and the unique feeling of playing on home soil, as the rising star looks ahead to the upcoming grass court season.
Being one of ten announced Brits set to feature in a start-studded line-up at the cinch Championships this summer, Draper is looking forward to returning to a court that's not only brought him success over the past two years, but that also has a special place in his heart.
"I think it's a great tournament for the fans, the place is always packed" Draper said. "It's a tournament I've been going to with my family since I was around 8-years-old, so it's a special event for me to play at. I've played there the last couple of years, and I've had some really good results, so hopefully this year I can keep going and play well again.
"The fans are amazing but it's also nice just being at home. As a player, we're always travelling around and we're not really in the UK that much so to be able to play here at home in front of family, friends - the home support is important."
The young Brit has already battled against two fellow compatriots this season, having knocked out Dan Evans and Andy Murray at the BNP Paribas Indian Wells in March where he embarked on an impressive run to the Round of 16. But how does it feel to step up to the baseline against players who you've grown up admiring and keep your composure during the high-pressure moments?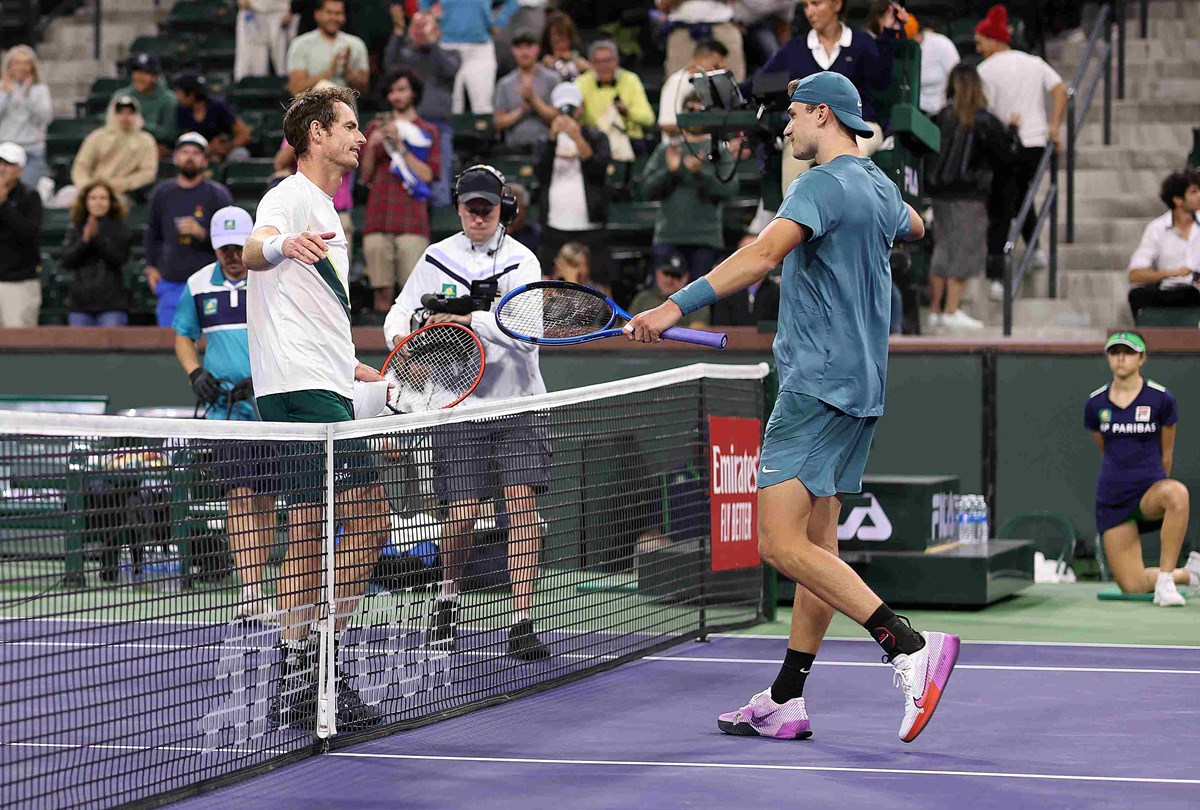 "We've got a few really good players in the UK now and it's important that we keep on pushing each other to improve. Obviously, I'm the younger guy, but I've always looked up to the older players and they've been great with me" he said.
"They're just crazily good competitors and great tennis players. I've been watching them for years and have practiced with them a lot so to have the opportunity to be on tour and play against them is something that's really important to me. Hopefully I'll have more battles with them because that type of adrenaline is exactly what you want as a tennis player."
"I try my best to keep my head straight and not be on such an emotional rollercoaster because it's so easy to in tennis - you're losing 50% of the points most of the time. I try to just breathe, stay calm and not feel too high or too low, although that can be difficult."
2022 marked an unforgettable run on the grass for Draper, with the 21-year-old causing a huge upset at the cinch Championships when he knocked out American Taylor Fritz in the opening round, before reaching his first ATP tour level semi-final at the Rothesay International Eastbourne, after securing victories against Jensen Brooksby, Diego Schwartzman and fellow Brit, Ryan Peniston.
"I remember I got poo'd on by a bird in an on-court interview (at Eastbourne) – it's supposed to be good luck, right and I had a really good tournament there. I remember we'd be mid-way through a point, and you'd hear noises from the crowd, which was obviously a crowd member being poo'd on by a seagull. Hopefully I get poo'd on again this year (for good luck)" Draper laughs.
"It's a nice, calm tournament – it's great to go there before Wimbledon and be out of London for a little bit."
Despite looking comfortably at home last year, the grass is still relatively new territory for the British No.4 who is eager to return to the surface this summer with the lessons he learnt last year firmly under his belt.
"My biggest take away from last season was to stay lower. I was used to playing on the hard and clay courts, so I was pretty upright most of the time.
"I can be dangerous on the grass and my game can be super effective if I can get things right. On paper, being a tall lefty is supposed to help me a lot – I can take a lot of confidence from last year where I felt comfortable on the grass and had some good results and hopefully, I can build on that this year."