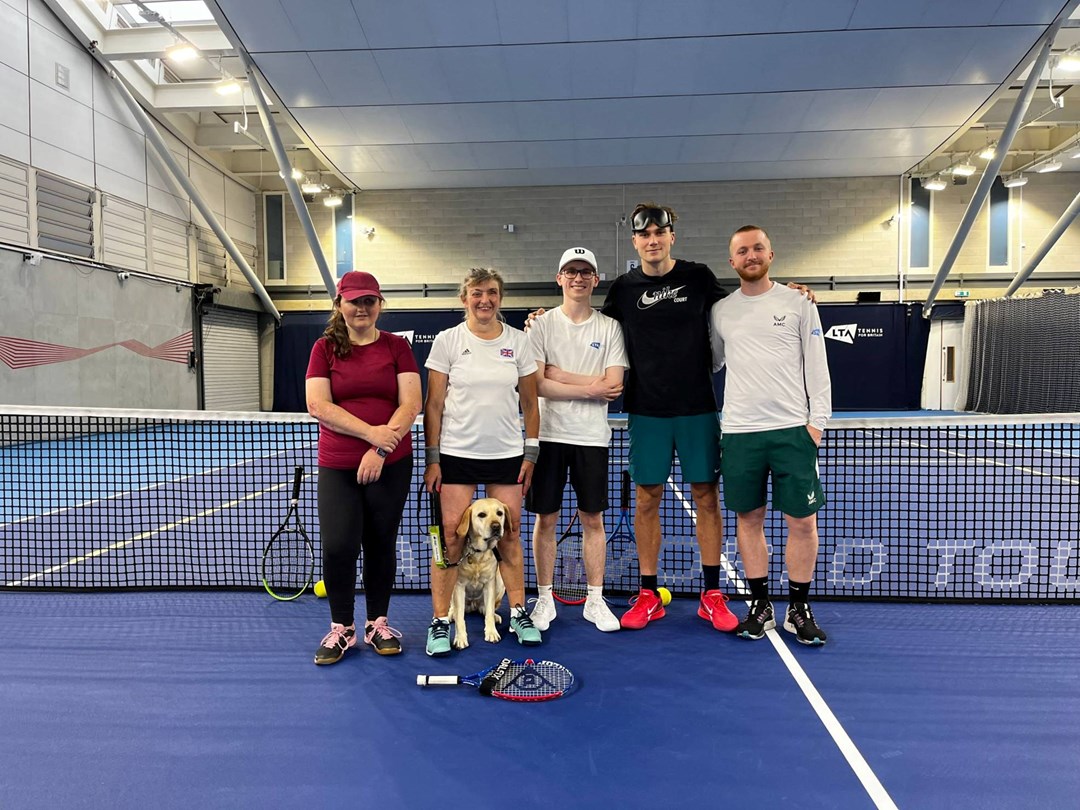 Diversity and Inclusion
"What you're doing is exceptional" – Jack Draper joins GB stars to try Visually Impaired tennis
• 2 MINUTE READ
Off the back of a debut performance for the Lexus GB Davis Cup team in Manchester, Jack Draper recently visited the National Tennis Centre in Roehampton to try his hand at a different form of the sport.
Visually impaired (VI) tennis is one of the leading sports for blind and partially sighted people in Great Britain and is open to players of all ages, fitness levels and abilities who have a visual impairment.
Having met one of Great Britain's top VI players, Tracy Compton, while training several weeks ago, Draper was invited to join her and fellow stars Ewan Hayward and Minerva Ainsworth on court to have a go at the sport himself.
"Back in April I was walking around the National Tennis Centre and I saw Tracy and her beautiful dog," Draper said. "I came down to say hi and then she explained what they were doing, and I managed to have a go at VI tennis.
"I was so inspired by her story and the other players on the court that day. As a young player you're thinking about all the stresses that come with being a professional and you don't often get to appreciate that the game offers much more than that.
"These guys are inspiring us as well, honestly, just seeing what they're doing is really inspiring. I love trying to learn new things and what you can do is incredible. I tried to do it myself and I couldn't put one foot in front of the other."
VI tennis is an adapted form of the sport – with different rules depending on your category of visual impairment. These include:
B1 – No sight, players are allowed three bounces of the ball and nets are lowered
B2 – Partial sight and players are allowed three bounces of the ball
B3 – Partial sight and players are allowed two bounces of the ball
B4 and B5 – Partial sight and are allowed one bounce of the ball
It's played on a smaller court with a lower net and some courts also have tactile lines (B1 only) – so players can touch them. Players also use an audible tennis ball that makes noise so they can hear it bounce and being hit.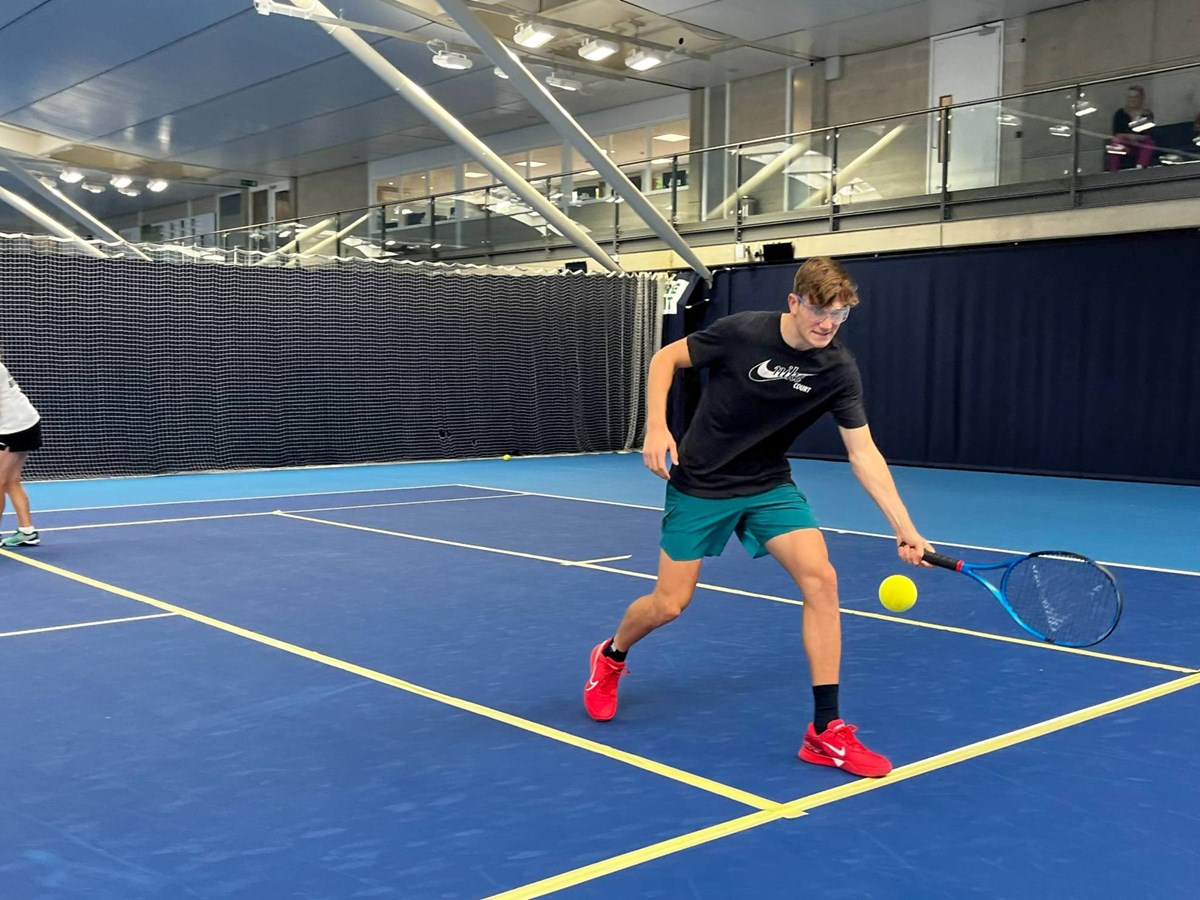 During his time on court with the VI stars, Draper experienced what it's like for players with different levels of impairments and how difficult it can be when you have to rely on other senses to play.
"I really appreciate them getting me involved and it's given me that perspective," he said. "I want to come back and play more and hopefully win a point this time!
"It has given me a completely different perspective and has broadened my eyes to the difference that tennis can make to people's lives."
Want to play VI tennis?
Learn more about how you can get involved in VI tennis and find your nearest venue.