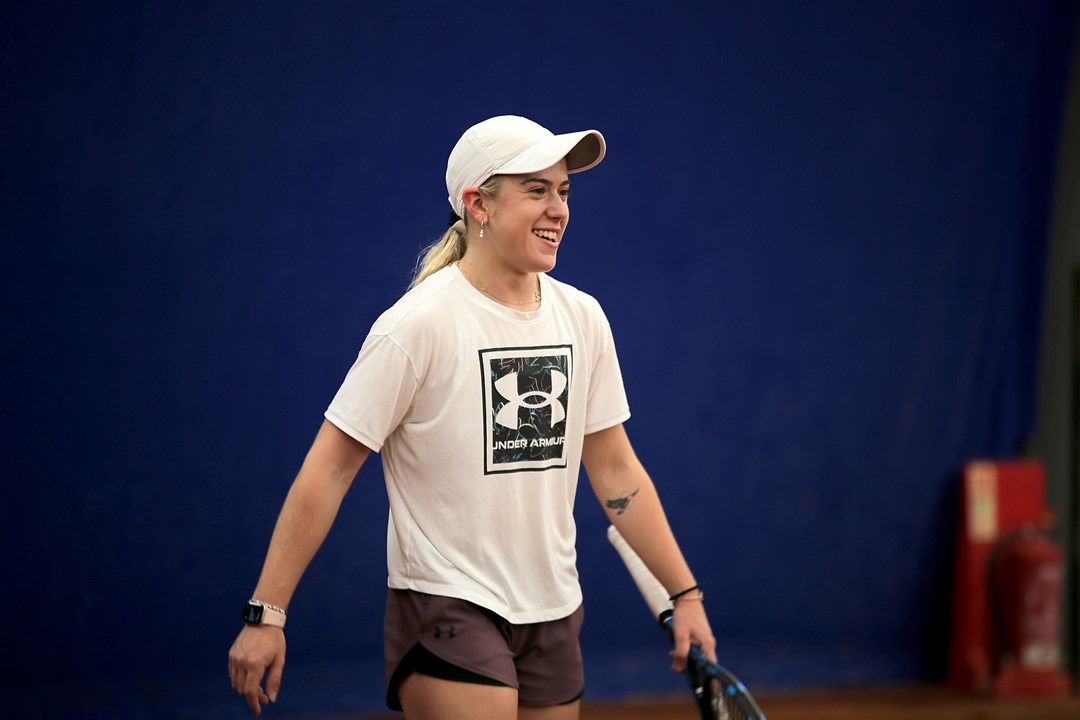 Players News
Introducing Sonay Kartal...
• 3 MINUTE READ
From back-to-back ITF tournament titles, to receiving her first call up for Great Britain's Billie Jean King Cup team set to face the Czech Republic; Sonay Kartal has no intentions of taking her foot off the gas.
Born in South-East London, raised in Brighton, 20-year-old Kartal is just weeks away from achieving what was once a childhood dream – representing her country on an international stage at the Billie Jean King Cup.
"Playing in the squad was one of my dreams growing up", Kartal explained. "[I] didn't expect things to happen how they have this quickly – within the space of a few months – so, yeah I'm definitely very stoked, and I'm looking forward to it."
Revealing her partiality for team events, Kartal acknowledges the extraordinary milestone that she has now reached in her career, "Obviously representing your country is a huge honour, and team events, for me, are something that I thrive in.
"They are my favourite events; just being in that team atmosphere, and supporting everyone, and you win as a team, you lose as a team."
Getting the call from Great Britain's captain Anne Keothavong certainly took Kartal by surprise, but is a just reward for impressive start to her pro career – winning four of her last six ITF events.
"I was in Turkey, and I remember I was at dinner, and I got a text from Anne on my phone, and it was really quite straight to the point", Kartal explained.
"It was just, 'Hi Sonay, can I have 5 minutes for a chat with you?'", and I was like, what have I done? Why is she texting me like this?"
Little did she know she was about granted a spot in the British team amongst the likes of reigning US Open Champion, Emma Raducanu, Indian Wells breakthrough star, Harriet Dart, and the most experienced British Billie Jean King Cup player in the squad, Katie Swan.
Although this season will mark her very first appearance in the team, she is no stranger to the players in the squad, having frequently been referred to as Raducanu's childhood rival, and having recently trained alongside Harriet Dart at the NTC.
"I am familiar will all the girls… Emma and I, we've grown up playing each other."
Kartal's tennis journey, like many others, began in her family, where she was inspired by watching her brother play from a young age.
"I have got an older brother…and he used to play just for fun…and I just used to sit on the grass and watch him play, and that's how it all began."
Although Kartal's older brother's influence appeared to be the initial inspiration behind her love affair with the game, she spoke of a number of stars she looked up to growing up.
"Kim Clijsters, Andy Murray, Roger Federer. Andy for what he has done for women's tennis, and the way he goes about it, he is very professional.
"I think everyone loves Roger Federer; my dad loves Roger Federer. When I played Juniors, I managed to see him in the changing rooms and grabbed a photo with him, so it's probably still one of my favourite photos."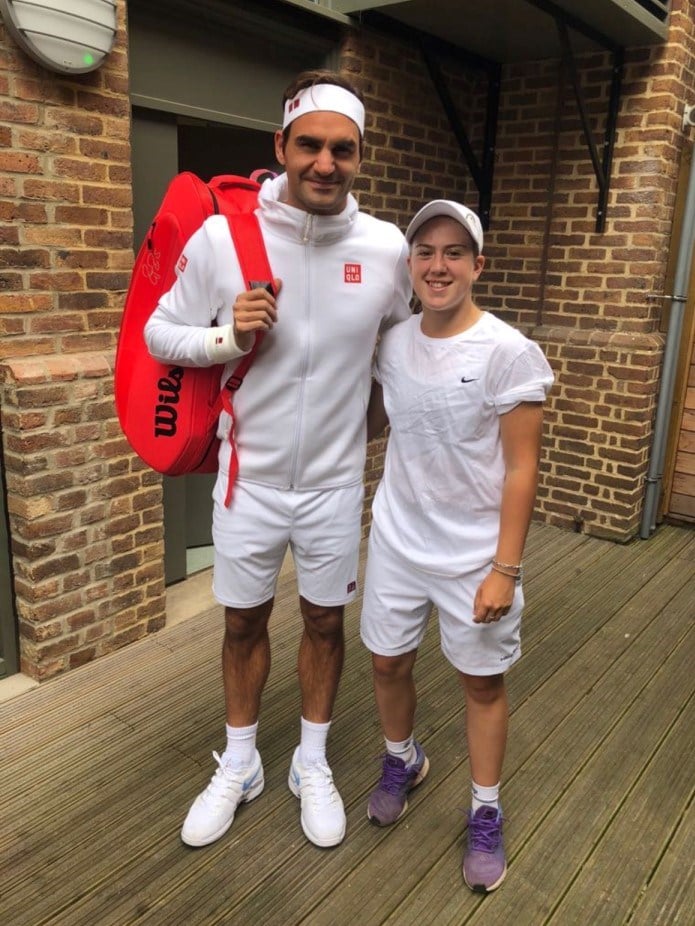 Kartal recently rose to a career high ranking of world No.370, attributing her current form to hard work both on and off court.
"I think from when lockdown finished… [I] became so much stronger on court, and it took about a month to transition all that strength that I worked hard for at the gym to the tennis court.
"I definitely have got a lot stronger, which has made a big difference to my game."
The rising star revealed her ambition to compete in the Grand Slams, and make the top 100, but more importantly, she emphasises her hope to never fall out of love with the game.
"I also still want to love tennis – I don't want that feeling of enjoying coming on the court to ever disappear..."