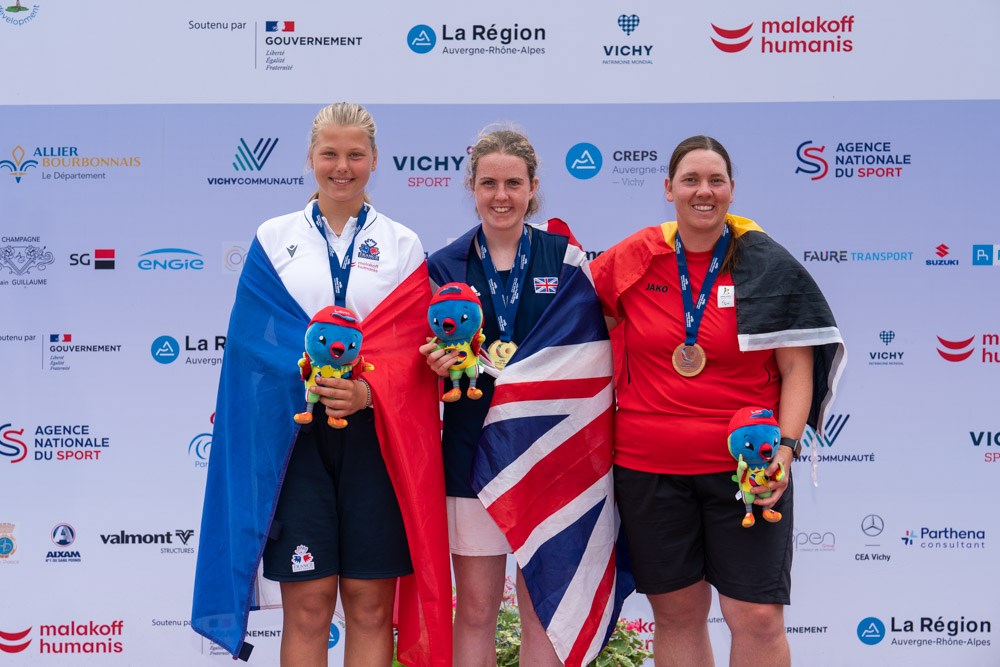 International
Great Britain's Tennis team take home four gold medals at the 2023 Virtus Global Games
• 3 MINUTE READ
Great Britain were the most decorated tennis team of the 2023 Virtus Global Games, leaving the winners' podium transformed red, white, and blue after claiming a total of eight medals: four gold, two silver, and two bronze.
Having taken place from 5-10 June in Vichy, France, the quadrennial event saw thousands of athletes from all corners of the globe compete across ten sports, with the SportExcel UK GB Tennis team presented in collaboration with the LTA.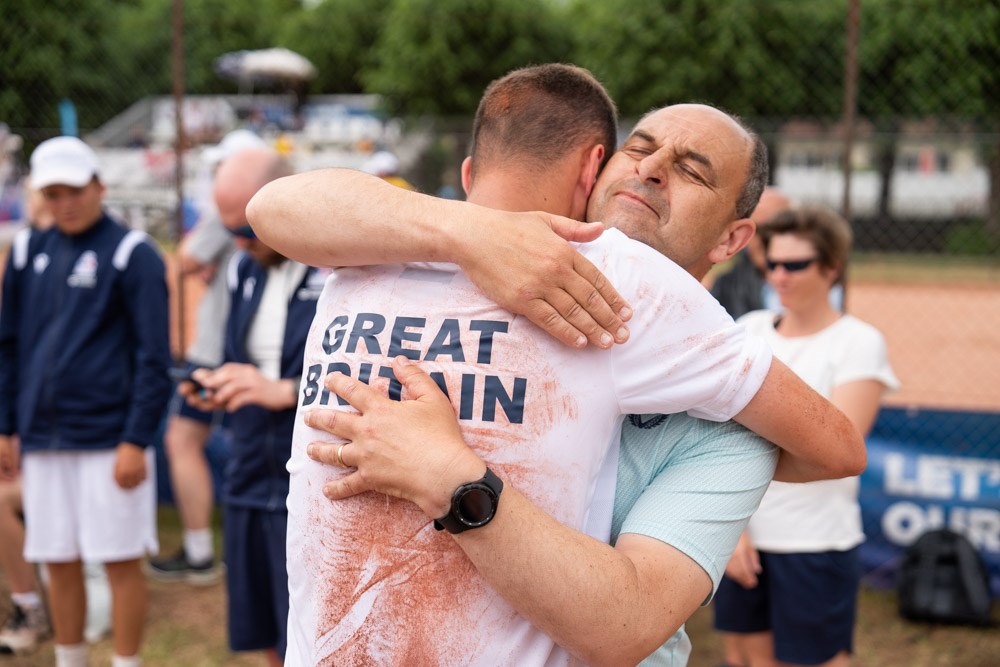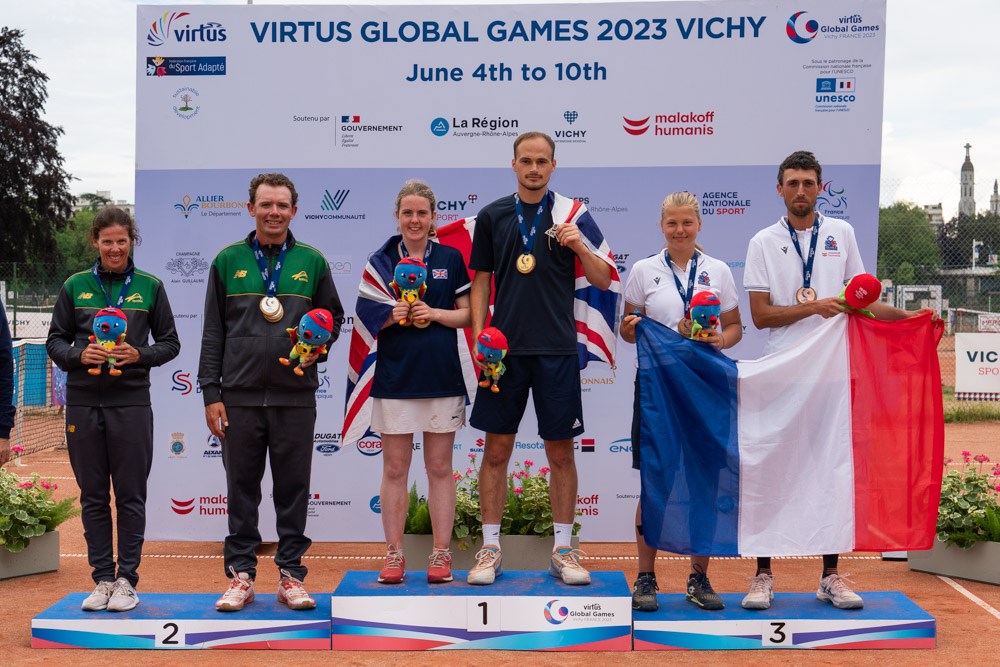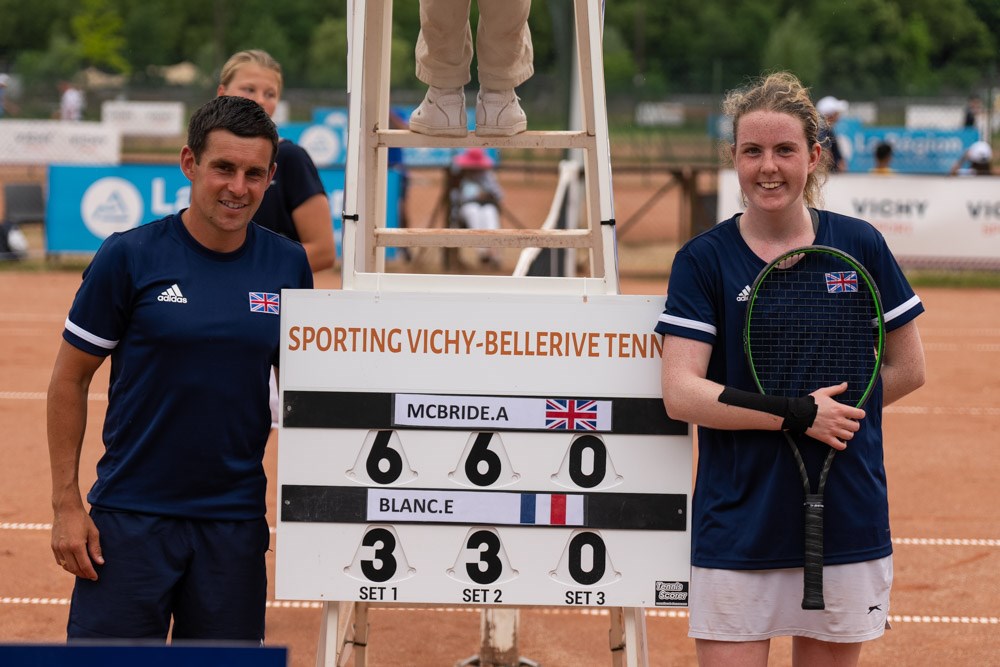 Anna McBride, who achieved gold to mark her maiden appearance at the Games in 2019, asserted her dominance on the international stage once again after taking home the gold in the Women's II1 Singles, comfortably overcoming home favourite Eva Blanc 6-3, 6-3. Banking her second gold medal for country in just six months after her success at the Australian Open, the Nottingham born star wasn't finished yet and joined forces with compatriot Dominic Iannotti in the Mixed Doubles II1 to add a second gold medal to the Great Britain tally.
The former triple World Champion, Fabrice Higgins, finished runner-up in the Men's II1 Singles to secure the silver medal, losing 6-3, 7-5 to Australia's Archie Graham in the final. Meanwhile, world No.1, and former Global Games gold medallist, Iannotti also took to the podium after beating the home nation's Benjamin Coullier 6-4, 2-6, [12-10] to earn the bronze medal.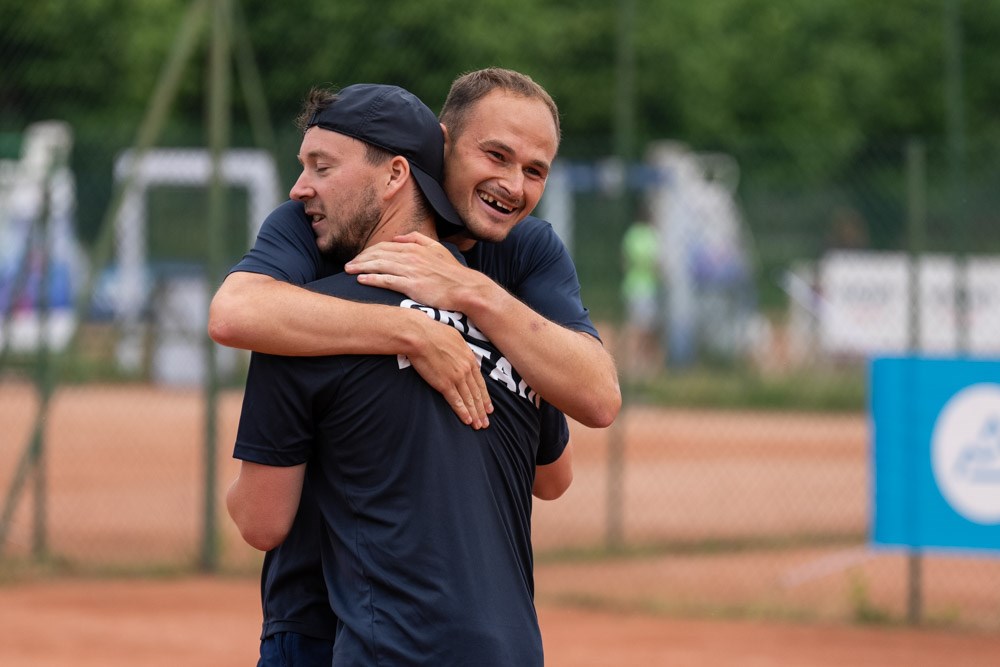 The force of Iannotti and Higgins produced a further two gold medals for team Great Britain after the pair prevailed in both the Men's II1 Doubles and Team events. The British duo went head-to-head with the Men's II1 Singles gold medallist Archie Graham and partner, Mitchell James, in the doubles to eventually triumph 6-0, 7-5. Elsewhere, battling for bronze, Britain's Oliver Beadle and Luke Turnball powered past opponents Luke Barker and Damian Phillips, winning 6-1, 6-2 to seal their team's second bronze medal of the Games.
When asked about the highlight of his tournament, Beadle shared, "It was both winning a bronze medal for GB in the men's doubles with Luke and spending time with my friends in the GB team and getting to know the coaches. It was genuinely an amazing experience from start to finish."
In the women's team event, McBride returned to court alongside debutant Lily Mills to earn the silver medal. This not only elevated Great Britain's medal count to a laudable eight, but it also marked Mills' first-ever international accolade for country in Virtus competition.
Upon his maiden appearance at the Games, Aidan Moody also realised a significant career milestone after securing his first win representing Great Britain in the Men's II1 Singles. Reflecting on his debut, Moody revealed, "It was a special moment getting a win for the first time representing my country! This was my first international tournament, and I was really happy and proud to finish as a top ten player and the second highest unseeded player. I think I played with passion and pride, fought for each point, and enjoyed all my time on court.
"Another highlight was the players' parade through the town of Vichy. The streets were crowded with lots of people welcoming us. The atmosphere was brilliant with all the different nationalities singing their chants and flying their flags. It made me feel part of something special."