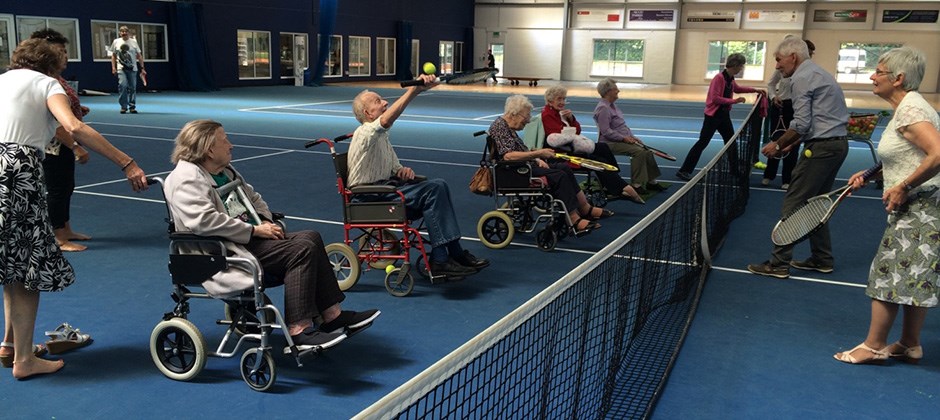 LTA Awards
British Tennis Awards: Grantham Tennis Club – Disability Programme of the Year
• 3 MINUTE READ
Outstanding work being done to support the Tennis Foundation's vision of making tennis an inclusive and accessible sport for all has been recognised this week, with Grantham Tennis Club picking up the 'Disability Programme of the Year' award as part of the Aegon British Tennis Awards.
Representatives from Grantham will be invited to a star-studded ceremony at The Championships, Wimbledon next month to collect their trophy.
Grantham Tennis Club epitomises the meaning of 'everyone welcome'. The club, its members and coaching team have a 'can do' positive approach to including people from all ages and backgrounds, including disabled people, and as a result have a thriving player base including many people with a disability.
Part of the growing network of disability tennis venues supported by the Tennis Foundation, the club really is a leading example of how tennis can be a sport that is inclusive and accessible to all. Disability tennis is entwined in the club's ethos, reinforced by Rich Edgley, one of the many passionate coaches at the club:
In the space of just twelve months (September 2015 – September 2016), the number of weekly disability tennis participants has doubled – a true testament to the fantastic efforts of everyone involved.
A recent highlight has to be Tim Henman trying his hand at wheelchair tennis, with the entertaining commentary of Andrew Castle. Alongside their disability tennis programme, a number of their players participate in social events, cardio tennis sessions and even coach a number of the mini red and mini orange programmes on behalf of the club. The way this club operates is the one way that we can definitely make this sport more inclusive across all clubs.
Joanna Farquharson, Deputy Executive Director of the Tennis Foundation said;
The Aegon British Tennis Awards are a celebration of the people and places that deliver participation and competition. The LTA, Tennis Foundation and Aegon launched the annual awards back in 2015 to say 'thank you'.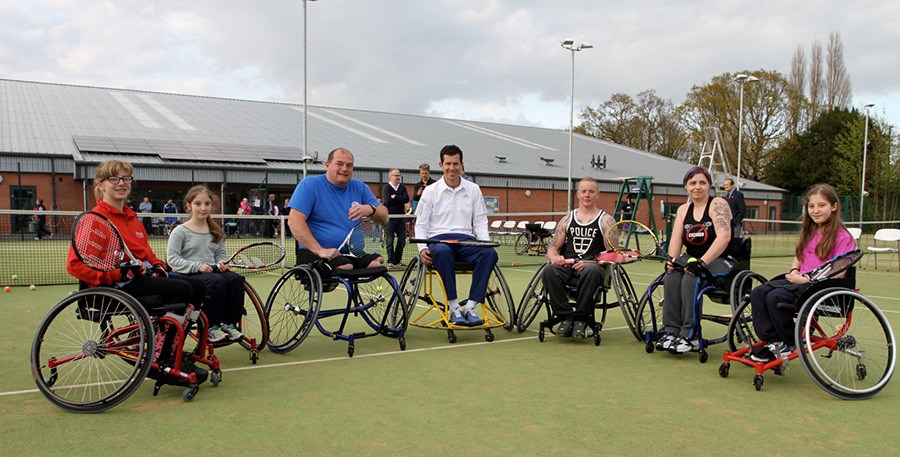 The Awards are our way of celebrating those support our game, increasing opportunities to play, compete and perform, and recognise great work at county, regional and national level.
Among the other winners recognised this week were Cardinal Newman RC School PE Department who picked up the Education Programme of the Year Award, and Newport Live Tennis Centre which was named the Community Venue of the Year. There was also special recognition for the inspirational Wendy Glasper of the North East Visually Impaired Tennis Club who has been shortlisted for the Volunteer of the Year Award.
To find out more about the British Tennis Awards click here.