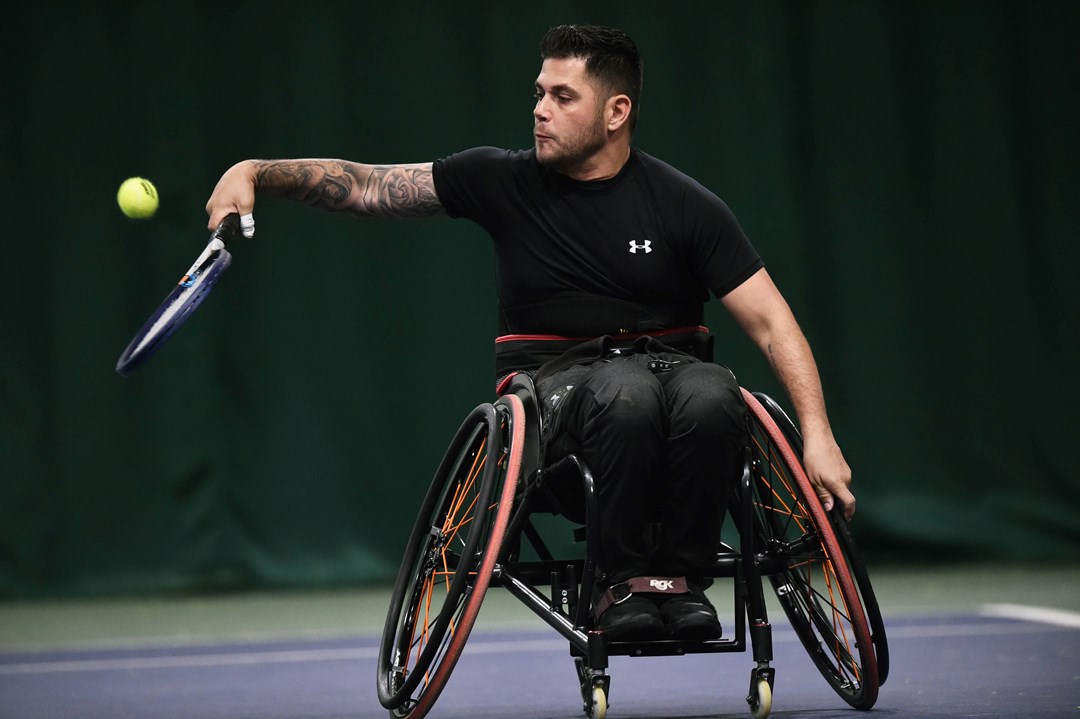 Players News
Gary Cox becomes LTA Colour Holder No.322 at World Team Cup Qualifiers
• 2 MINUTE READ
Gary Cox has described making his debut for Great Britain's quad wheelchair tennis team as 'a once in a lifetime thing' after the 36-year-old became the latest player to earn LTA Colour Holder status last week at the BNP Paribas World Team Cup European Qualification in Antalya, Turkey.
It's the latest career landmark for the Northamptonshire 36-year-old, who enjoyed the best season of his career in 2022. He won his first international title last October with victory in the quad doubles at the Abingdon Futures tournament and ended the year by winning his third quad singles title and adding the quad doubles title at the LTA Wheelchair Tennis National Finals in Shrewsbury.
However, with some of Great Britain's seasoned international players unable to play in Antalya due to injury, Cox was selected at short notice to join Greg Slade and Richard Green for the European Qualification event, making made his Great Britain debut after Slade was unable to take to the court against Turkey on the second day of competition. Despite losing out to Turkey's Ahmet Kaplan 6-0, 6-1 in the first of four matches he contested across two days, Cox said it's an experience he would now have missed.
Find out more about LTA Colour Holders
"As soon as I got the call from Martyn (Great Britain Quad Team Captain Martyn Whait) asking me and then Erik Koers (Head of the LTA's Wheelchair Performance Pathway) rang with all the other details, I snapped up just like that," Cox said.
"It's been one of my goals ever since I took up wheelchair tennis, so it's ticked off the bucket list and now I've got my Colour Holder status that's something that no one can take away from me, whether it happens again in the future or not."
Cox's elevation to Colour Holder No.322 has come almost seven years after he first took up wheelchair tennis during an initiative launched in the wake of Great Britain's record haul of tennis medals at the Rio 2016 Paralympics and six years after he first played a series of international tournaments organised in Great Britain. In the meantime, he's also been a regular player on the LTA Wheelchair Tennis Regional Series roster of events and in 2022 he won two men's singles draws in LTA regional tournaments before going on to win the quad singles and doubles at the National Finals.
But nothing compares to getting his Great Britain call-up.
"As soon as I tried wheelchair tennis I fell in love with it. If they'd given me the call at only five minutes notice I'd have been there; I would still have jumped at the chance, because being able to represent your country, it's a once in a lifetime thing," said Cox, who was injured in a car accident in 2006 and took up wheelchair tennis after also playing wheelchair rugby and table tennis.
A part-time model who's appeared in several LTA brand promotions in recent years, Cox achieved his current career-best quad singles world ranking of No.44 in October 2021, but after last season's successes he's determined to play as many world ranking events as possible this season - especially after winning his first set of tennis and coming agonisingly close to winning his first match as a Great Britain player in Antalya.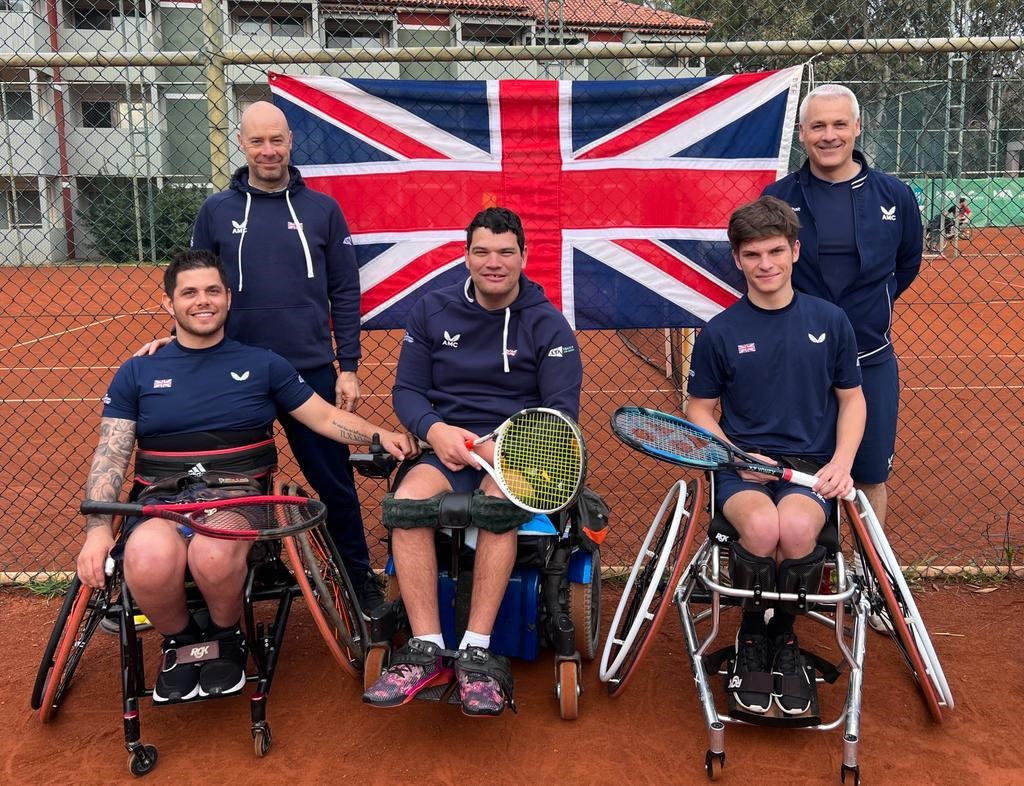 "I went there expecting only to maybe get a doubles game in a dead rubber, or something like, but with Greg picking up an injury I was thrown in at the deep end but it's all good experience and puts me in good stead if I do happen to get the call again in the future," added Cox, after Great Britain were on court against Italy for almost nine hours on Friday for two three-set singles matches and a doubles rubber that finished in a deciding match tie-break.
"Friday was such an epic day and it's just unfortunate that nothing was going our way. We just needed a little bit of luck to turn around all three of those matches that we lost in three sets. Even a net cord in our favour, or something like that.
"I got a little bit tight when I thought I'd got a chance of winning my first GB match and then I lost the next two sets 6-4, 6-4," said Cox, referring to his 2-6, 6-4, 6-4 loss to Mario Alfredo Naselli. It was really close and then in the doubles me and Greg lost the match tie break 11-9 in a match tie-break. If I'm in that situation again, in any tournament, I've learned a lot about how to hopefully deal with it a bit better. But all-in-all I think we gave a good account of ourselves."