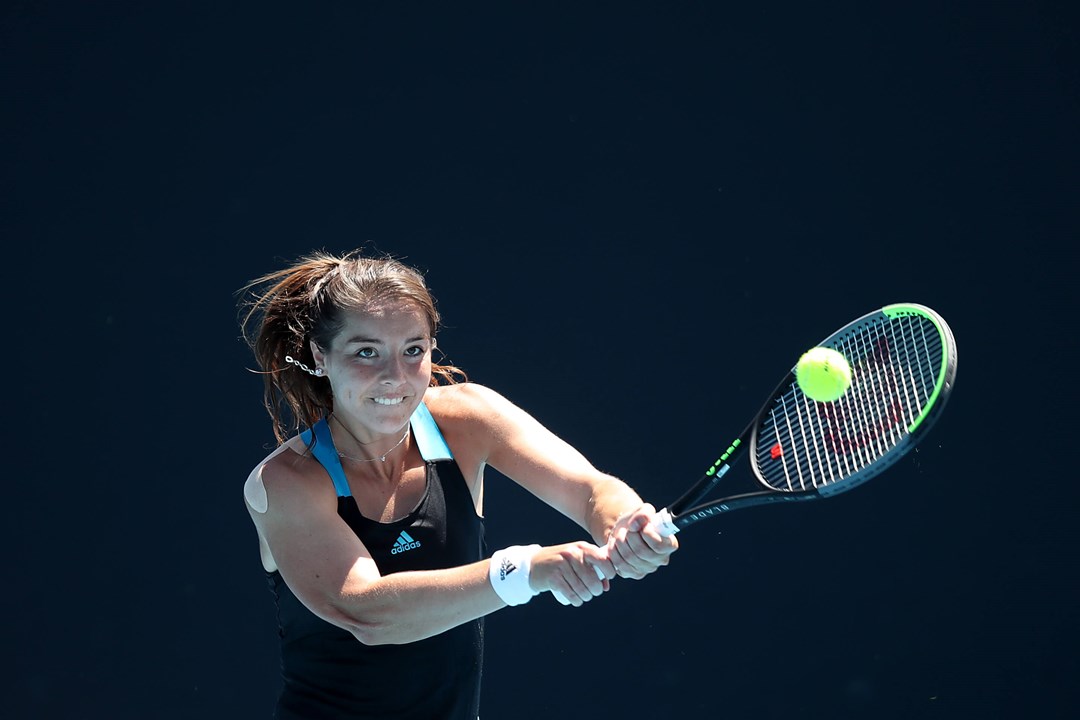 International
A host of British players competing in Nottingham M25 and W25 events
• 2 MINUTE READ
The main draws for the ITF World Tennis Tour M25 and W25 tournaments in Nottingham, part of the LTA's new Performance Competition Calendar, are taking place this week with a host of British players involved.
The W25 event is led by No.1 seed Jodie Burrage, who has a WTA ranking of 262, who will take on British teenager Ranah Stoiber in the opening round.
No.2 seed Jana Fett from Croatia – who held match points against Caroline Wozniacki in an epic contest at the Australian Open in 2018 - will take on Britain's Lauryn John-Baptiste in the opening round, with a total of 11 British players taking part in the tournament.
A further 18 British players are taking part in the M25 event in Nottingham, with France's Antoine Escoffier, who has a current ATP ranking of 219, taking on Britain's Joshua Paris in the opening round.
Ben Murray, Tournament Director for the M25 and W25 events in Nottingham said: "We are looking forward to welcoming a great field of players to Nottingham Tennis Centre for our ITF Men's & Women's 25k, we have a fantastic international field this week, complemented by some superb in-form British players, so it's looking to be very exciting. The 25k events have been really well received by players so far this year, the facilities here at Nottingham are excellent for players, which makes them feel comfortable and allows them to play their best tennis. We encourage anyone, especially during this Easter period to come down and watch some great tennis."
This year, the LTA are doubling the number of Pro Level International ITF World Tennis Tour events staged in Great Britain (from seven men's events and eight women's events in 2019) to 16 for both men and women. This is in addition to the grass court season playing opportunities already in place.
The aim is to provide more opportunities for players to compete more regularly at a higher level and make progressive ranking gains at the early stages of their career.
This means that in 2022 there will be over 40 weeks of either international ranking point or prize money earning opportunities in Great Britain. Across these events we will be introducing progression through wild card feed ups into higher level competitions and retaining the LTA Tournament Bonus Scheme in addition to prize money earned.
Spectators can watch the action for free at the Nottingham Tennis Centre, University Boulevard, Nottingham NG7 2QH.
For the draw and latest results please click on the links below