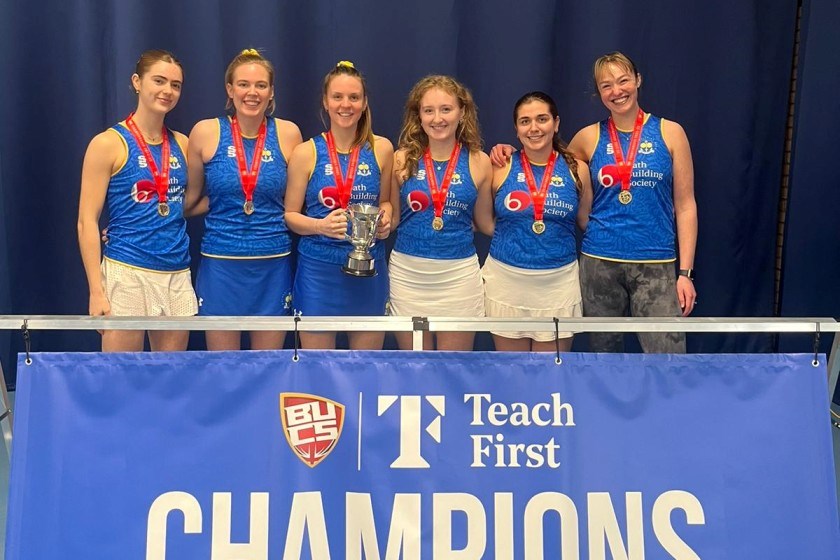 Domestic Competition
Double delight for Team Bath at BUCS Big Wednesday 2023
• 3 MINUTE READ
On the biggest day in the British university sport calendar, it was Team Bath who had a day to remember at British Universities and Colleges Sport's (BUCS) 'Big Wednesday' tennis finals day, taking home two of the four titles on offer at the Nottingham Tennis Centre.
The day saw the Teach First men's and women's National Trophies and Championships all up for grabs. Three of the four ties had a familiar look to them, with Team Bath taking on the University of Stirling in both Championship finals and the men's title match, while the women's trophy saw a hotly anticipated East Midlands derby between Loughborough and home favourites Nottingham.
In the women's Championships, Bath had raced into an early 2-0 lead in the women's final, before Stirling mounted a comeback in the singles. Halle Pringle brought things level at two apiece, but Freya Davies' Bath ultimately came out on top 4-2 to take Bath's first title of the day.
On the men's side, battling singles performances from Stirling's Rob Cowley and James MacKinlay meant an all-or-nothing final rubber between Liam Hignett and Bath's Will McLennaghan to decide the title. It came down to the final set after some superb tennis from both players, with Hignett and Stirling emerging eventual winners 7-6, 2-6, 6-2, and winning the tie 4-3.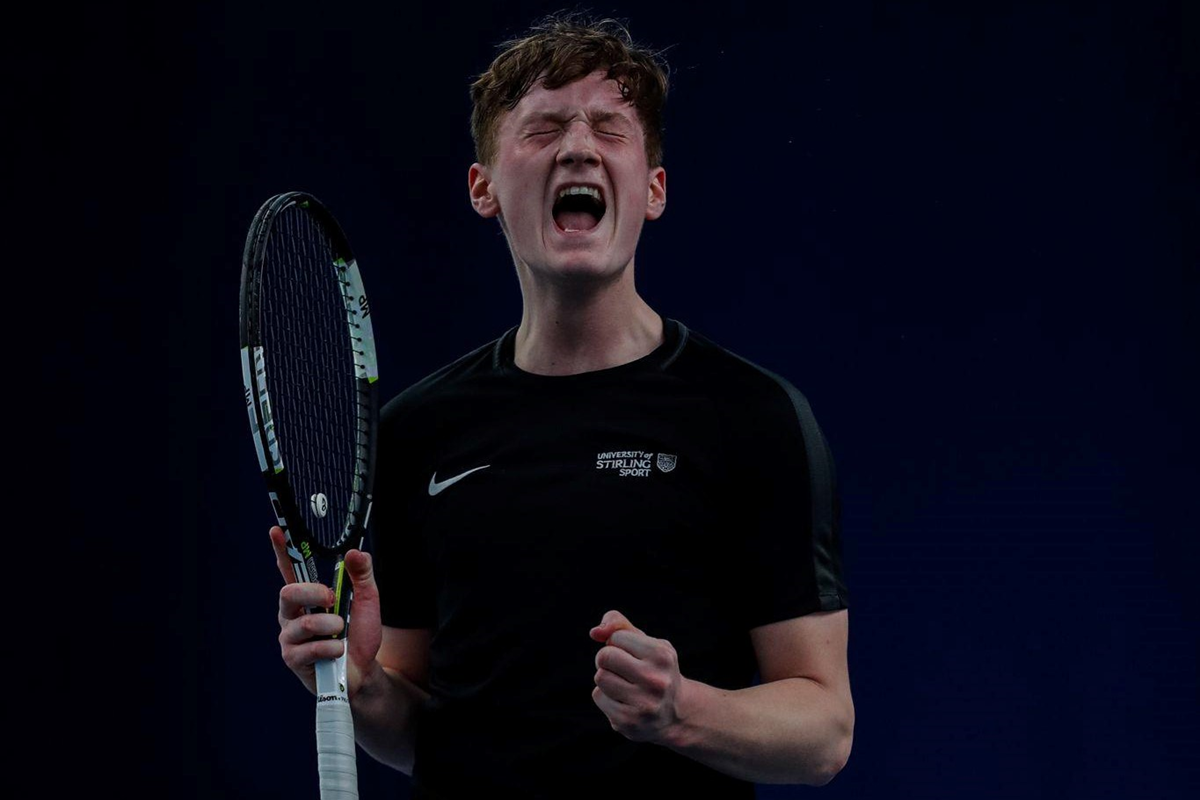 Photo credit: Flynn Duggan
In the trophies, the third and final Bath-Stirling showdown saw Bath secure their second title of the day in the men's National Trophy, with their second team earning a convincing 4-1 win overall over Stirling's seconds.
The women's National Trophy saw thrilling tennis on show, with Nottingham racing into a 3-0 lead, before a superb comeback from Loughborough saw Abby Taylor level the tie and take it to a shootout. Nottingham started well, winning the doubles shootout 13-11, and took that form into the singles, with Anisha Sood and Isabelle Eaton completing a clean sweep and winning the title for the green and gold.
Craig Proctor, University Lead Coach with Team Bath said of his teams' performances, "It was a great day of competing between Bath and Stirling. All the matches had twist and turns. For our women's 1s, winning the cup tops a huge season for them, after winning the league, a silver in BUCS doubles, and gold, silver and bronze in singles.
"Our men's 2s have also had a massive season by winning their league and now the cup. The boys brought massive energy throughout the tie and the togetherness of the team really got the job done.
"A massive congratulations to Stirling also on Wednesday for a good season and such a competitive day of tennis to finish the season off."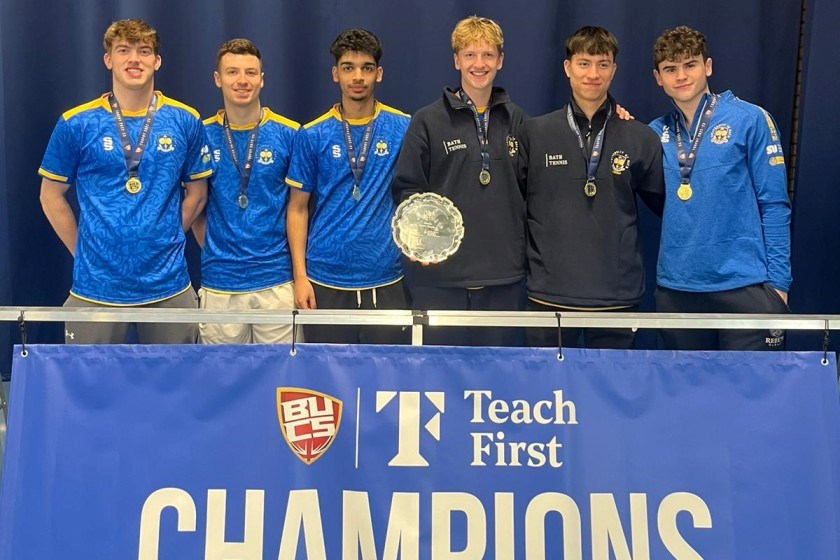 Aimée Kaye, Tennis Programme Coordinator for BUCS, ""It was such a great day from start to finish. To see all the teams rooting for each other and creating such a fantastic atmosphere made the day really special. The level of tennis was outstanding and every match kept you on the edge of your seat."
LTA Universities Manager Alistair Higham said after the day, "The tennis was a very high level and the matches were all very close. Our partners BUCS do a fantastic job in showcasing all sports in this major event in the university calendar and it was great to have tennis live-streamed and showcased at this BUCS Big Wednesday."
University tennis
You can find more information about university tennis in Britain and how to get involved below: