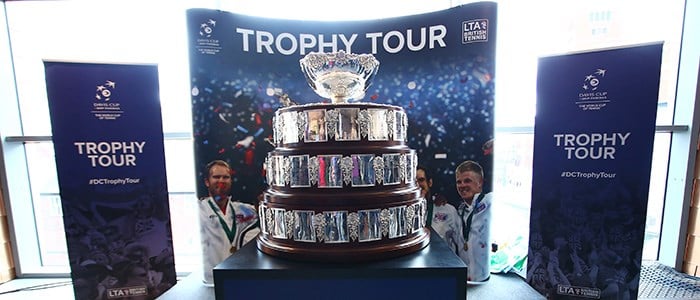 GB Teams
Davis Cup Trophy Tour launches in Glasgow
• 2 MINUTE READ
The day has come!
If you want to see the iconic Davis Cup by BNP Paribas trophy, now is your chance, and it could not be easier!
The national Trophy Tour of Great Britain launches today in Buchanan Street, Glasgow, as the famous 4ft trophy embarks on a memorable journey of its own around the nation.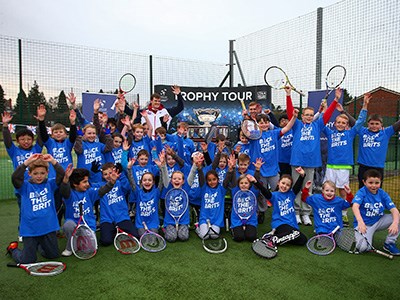 After the Aegon GB Davis Cup Team won the Davis Cup for the first time in 79 years last November, the trophy will visit more than 80 venues across all corners of the country including tennis clubs, parks, communities, leisure centres, town halls, shopping centres and grass court tennis events.
Scene of two epic matches against the USA and Australia last year, the city which played such a big part in the victory today hosts the trophy for the first time.
Inspiring young players along the way the Trophy Tour, which will have special appearances from members of the Aegon GB Davis Cup Team, aims to thank the tennis community including players, coaches, venues and volunteers who have supported the team on this incredible journey.
All public events are free to attend and venues hosting a Davis Cup Trophy Tour can be found by clicking here.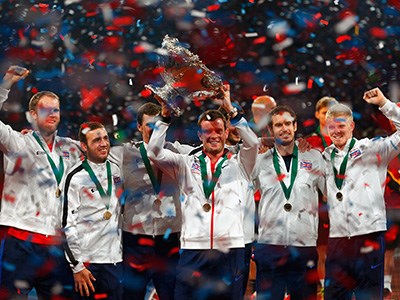 Leon Smith, Aegon GB Davis Cup Team captain, said: "Taking the trophy across the country and being able to share this momentous achievement with the nation is an important part of this legacy. I can't wait to see everyone's reaction when they see the Davis Cup and sharing a bit of that passion we had on court will hopefully encourage others to get involved and choose tennis as part of their everyday lives".
Cathie Sabin, LTA President, adds: "Winning the Davis Cup is something many nations only ever dream of and to be able to share this incredible achievement with the British people and the fans that loyally supported the team all the way, is a special moment for all. Success has a way of inspiring and captivating a nation and we want to use this Trophy Tour to bring more children and adults into our great sport and thank the tennis community for believing we could do it."