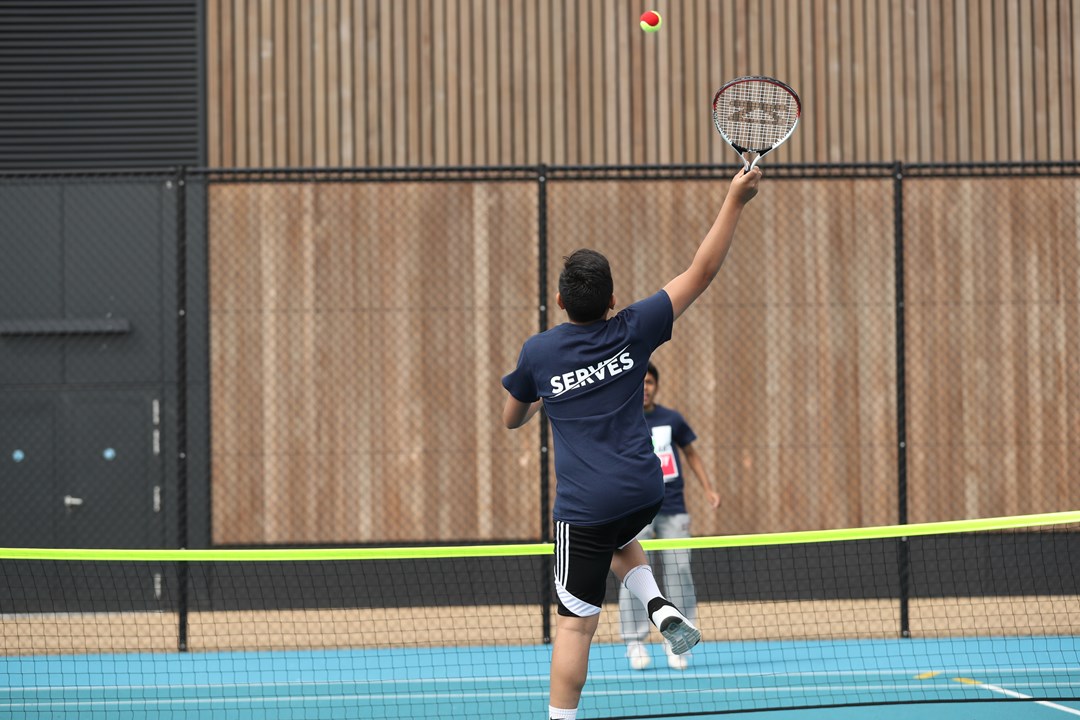 Community
North London children head to New York on exciting SERVES exchange
• 3 MINUTE READ
Fresh from the inspirational British success at Rio 2016, leading charity the Tennis Foundation is offering nine young people from North London the chance to visit New York in a unique UK-USA tennis exchange as part of its SERVES programme.
The North London Muslim Community Centre (NLMCC) has been selected from 35 other groups to take part in the exchange, which will see nine young people aged 13-14 visit America. The trip will include attending the US Open as well as taking part in their annual Arthur Ashe Kids' Day and meeting local tennis groups.
Working closely with a number of national partners including Sporting Equals, the Tennis Foundation offered all 35 SERVES projects, the chance to go on a trip of a lifetime to the Big Apple by producing a video showcasing what tennis means to them. The Tennis Foundation's innovative SERVES Programme uses tennis as a vehicle to transform the lives of people living in urban and under resourced communities by offering opportunities to build confidence and develop skills on and off the court.
The SERVES programme provides faith venues, youth clubs and community centres with pop up tennis courts and equipment and uses the Tennis Activator programme to train people already rooted and trusted in the community with the skills and confidence to run fun and informal tennis sessions. The project aims to adapt to localised circumstances and needs with the overarching aim of giving children who've never had the opportunity a chance to play..
Sultan Adebari, aged 14, from North London Muslim Community Centre said: "Going to New York will be an amazing opportunity. This trip for me it's not all about having fun, honestly it is about representing us all as a Muslim community centre and learning more about the sport."
Rayyan Patel, aged 13, said: "I believe that this trip will help me find my way as a young man and come back with a great view of tennis and see the differences between London and New York. Moreover, I expect to come back home with amazing stories to tell and funny moments to share. It will be the experience of a lifetime, an experience so magical it knocks magicians of their feet. Lastly, I expect us to make a great name for Tennis Foundation, our centre, community and our borough."
The exchange programme is a joint initiative with the City Parks Foundation, which is a non-profit organisation working to enrich and improve communities across the five boroughs of New York. Earlier this summer, six children from their inner city programme in Queens travelled to London to visit Wimbledon during The Championships as well as enjoy activity at the National Tennis Centre and throughout the city.
Geoff Newton, Executive Director of the Tennis Foundation, said: "At the Tennis Foundation we know anybody can play tennis, anyone from any background and whatever their age or ability. And that's why we're thrilled to be able to offer this exchange as part of our exciting SERVES programme and bring the health and social benefits of playing the sport to traditionally harder to reach groups."
Haroon Alibhai, the Youth Development Manager at the NLMCC, who will be part of the group travelling to the USA, said: "This exchange will give our young people the opportunity to broaden their horizons and will be a catalyst for crafting strong links with peers across the Atlantic, enabling friendships to grow and flourish. Furthermore this will be an educational experience for the participants and the visit to Arthur Ashe Kids Day will help our young people understand the importance of grass roots tennis and the impact it has on young people and communities."