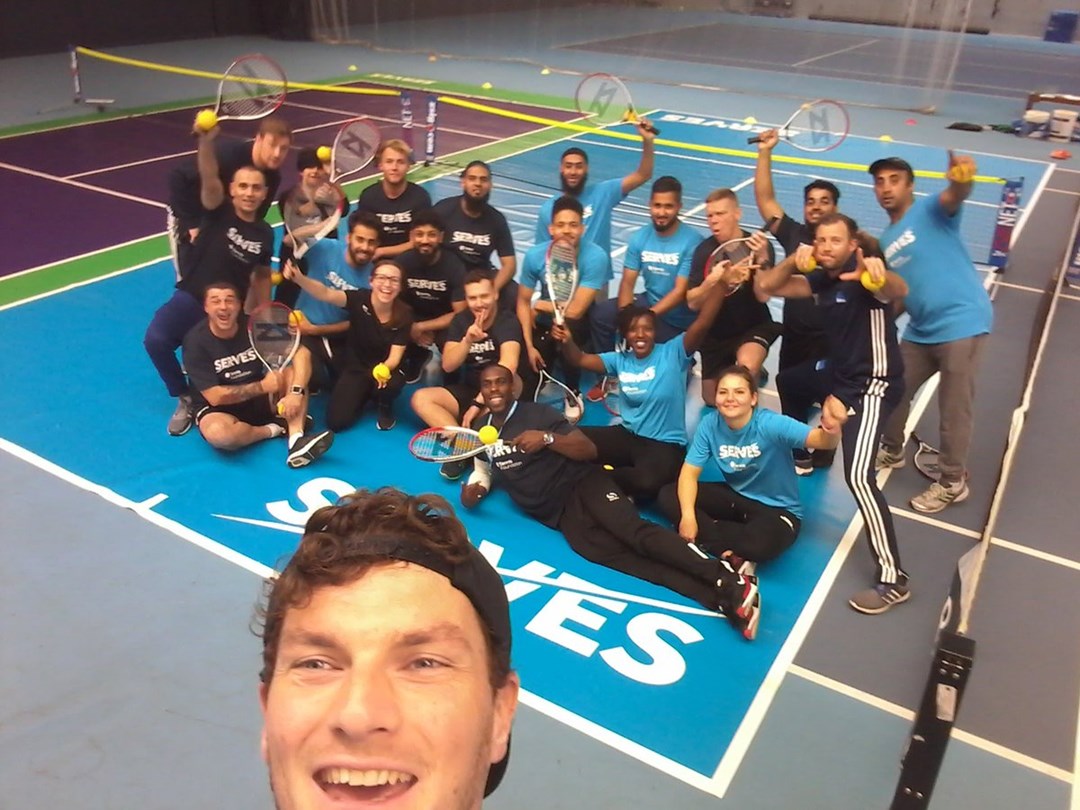 Community
Cherelle's Story: How SERVES is effecting social change with the Positive Youth Foundation
• 2 MINUTE READ
The Tennis Foundation's sport for development programme, SERVES, engages young people in urban and disadvantaged communities in tennis, taking the sport and the benefits it can bring to new people and new places. Each week, pop-up courts appear in over 130 SERVES sites, in partnership with local community organisations such as the Positive Youth Foundation.
Cherelle Harding is Progression Coach at the Positive Youth Foundation, a local community organisation that works with young people across the city of Coventry to support the development of their aspirations, and strives to improve the lives of participants who find themselves in difficult circumstances.
One of the ways in which these objectives are attained is through sport, with the Tennis Foundation's SERVES programme playing a significant role in their community programmes.
Going beyond just growing participation, Cherelle is helping to deliver the new social change aspect of SERVES which uses a series of informal games to help young people from these communities develop, focusing on learning how to lead healthy lifestyles and how to build self-confidence.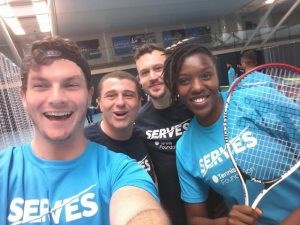 "The SERVES initiative has been integrated into Positive Youth Foundation's Healthy Futures and Raising Aspirations Programmes in order to build on young people's health and confidence," explained Cherelle.
"The success which is being accomplished through the initiative has already been evident. We include young people who may never have played tennis or even had access to the sport before, teaching them the fundamental skills in a fun and social environment.
"You don't even need to be a good tennis player to take part. I'm not the best tennis player, but it's engaging and fun.
"As with anything, it has its challenges but you do see young people grow and it's rewarding watching them beginning to learn a new sport and the basic skills indoors. Seeing them get the chance to play outside on a proper court a few months later is great, and it's good when you meet a young person who is a natural talent, but might not have had the opportunity to experience the game before.
"Some young people might find learning a new sport or skill challenging, however, SERVES is good because you can participate at any level."
Unlike many traditional forms of tennis delivery, SERVES is not all about developing abilities out on court though, with Cherelle highlighting the transferable skills which can be honed from SERVES. The programme is delivered with a focus on fun, ensuring the youngsters get everything they can out of each session.
To find out more about how SERVES is taking the sport to new people and new places, helping to change lives through tennis, click here.