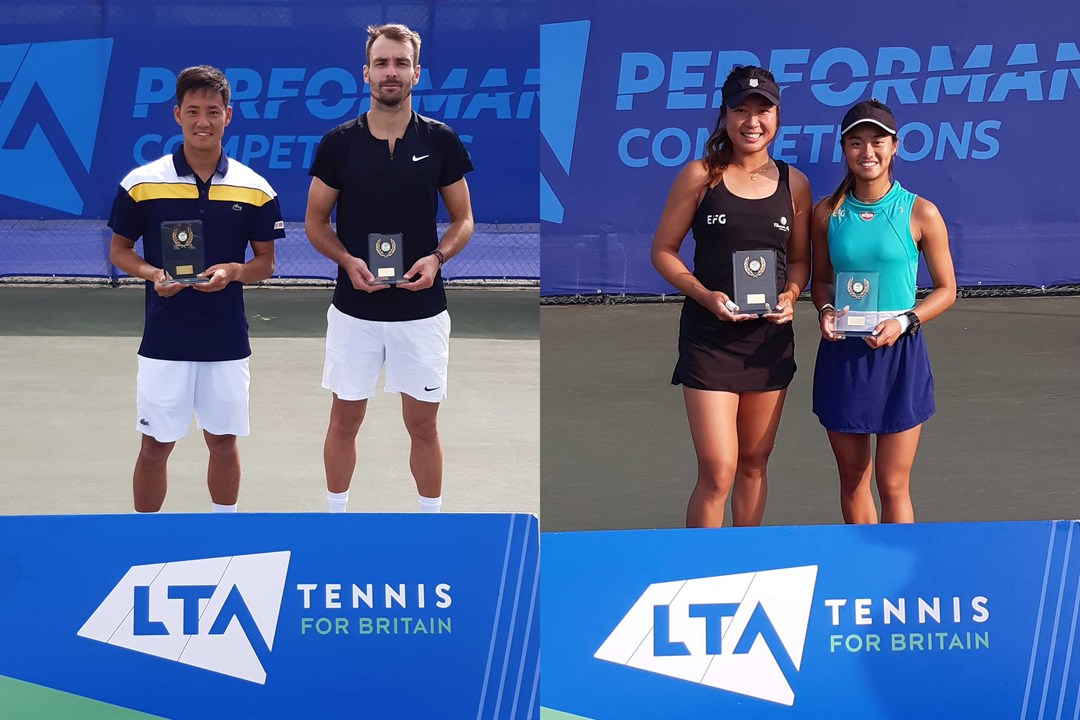 International
Champions crowned at Nottingham M25 and W25 events after strong week for British players
• 3 MINUTE READ
Eudice Chong and Hiroki Moriya were crowned champions at the ITF World Tennis Tour event in Nottingham on Sunday
Hong Kong's Chong claimed the ITF Nottingham W25 title, beating Croatia's Jana Fett in the final.
The final ended prematurely when No.2 seed and former WTA top 100 player Fett was forced to retire after Chong had won the first set 6-2.
Unseeded Chong has been in impressive form on the ITF circuit in the opening months of 2022, reaching the final of a tournament in Egypt last month and now she has backed that up with a tournament win in Nottingham.
The M25 tournament in Nottingham was won by No.2 seed Moriya from Japan, who beat top seed Antoine Escoffier from France 6-3, 0-6, 6-2.
Both events in Nottingham featured impressive performances from British players, with top seed Jodie Burrage, from London, losing to eventual champion Chong.
Meanwhile, Nottingham-born Billy Harris also reached the semi-finals, losing in a tight three-set match against eventual champion Moriya.
In addition, four British players also reached the quarter-finals in Nottingham, with Henry Patten, Alastair Gray and Charles Broom joining Harris in the last eight. In the doubles, Eden Silva, Stuart Parker, Julian Cash and Patten all made the semi-finals.
LTA Tournament Director Ben Murray said: "A really great tournament this week, the atmosphere created by the players and tournament staff was so positive and this showed with the quality of the matches we have seen in the past week. We created an environment where players were supporting each other in their matches on the side of the court and that is something I've not really seen before.
"Congratulations to Hiroki and Eudice on their fantastic victories this week, they have both been consistently playing at the highest level for the duration of the tournament and deserve their winners trophies. I want to wish all players the best of luck for the rest of the season"
The tournament was the first of two back to back M25 and W25 events being staged in Nottingham, with more Brits competing across the draws in Nottingham once again this week.
The Nottingham events afre the latest in an expanded calendar of Pro Level International ITF World Tennis Tour events staged in Great Britain this year, with the number of events rising from seven men's events and eight women's events in 2019 to 16 for both men and women in 2022. This is in addition to the grass court season playing opportunities already in place.
The aim is to provide more opportunities for players to compete more regularly at a higher level and make progressive ranking gains at the early stages of their career. The increased calendar means that there will be over 40 weeks of either international ranking point or prize money earning opportunities in Great Britain this year.
Across these events we will be introducing progression through wild card feed ups into higher level competitions and retaining the LTA Tournament Bonus Scheme in addition to prize money earned.
Full Results: