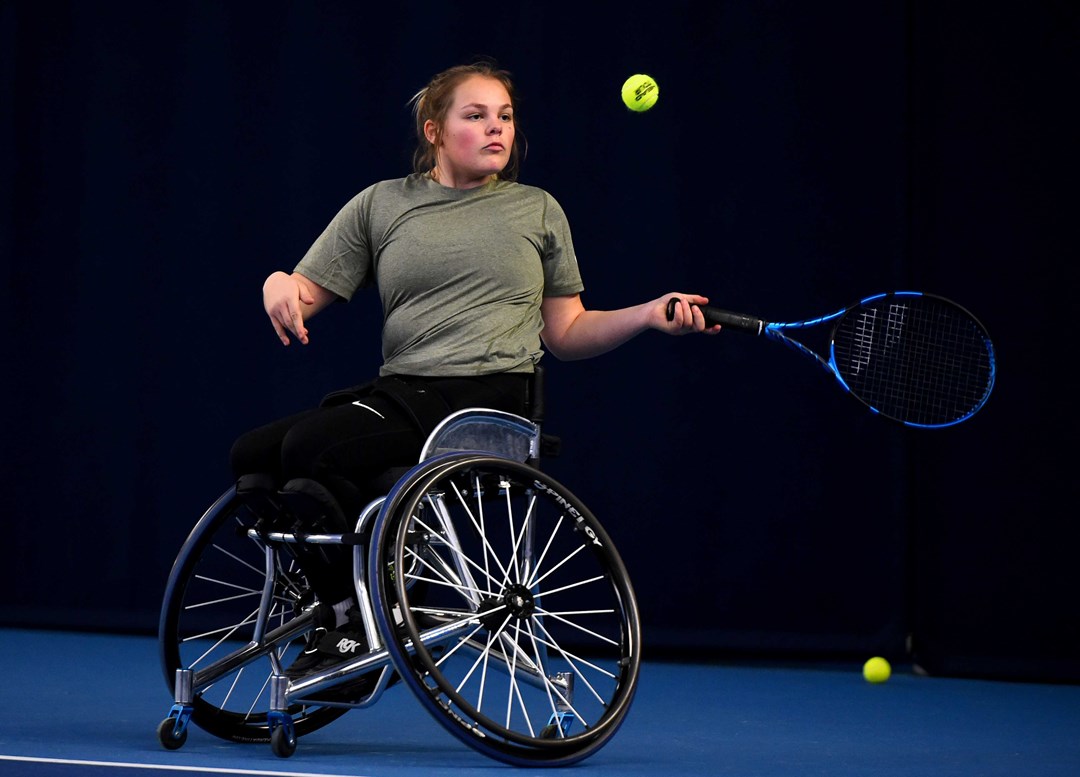 Bolton ITF 2 Wheelchair Tennis Tournament Daily Updates
• 8 MINUTE READ
Day five review
Lucy Shuker completed a tremendous eight days in Bolton with back-to-back ITF 2 and ITF 3 titles, the former coming on Saturday's last day at Bolton Arena with the British No.1 not needing to hit a ball after her scheduled opponent Dana Mathewson of the USA withdrew due to injury.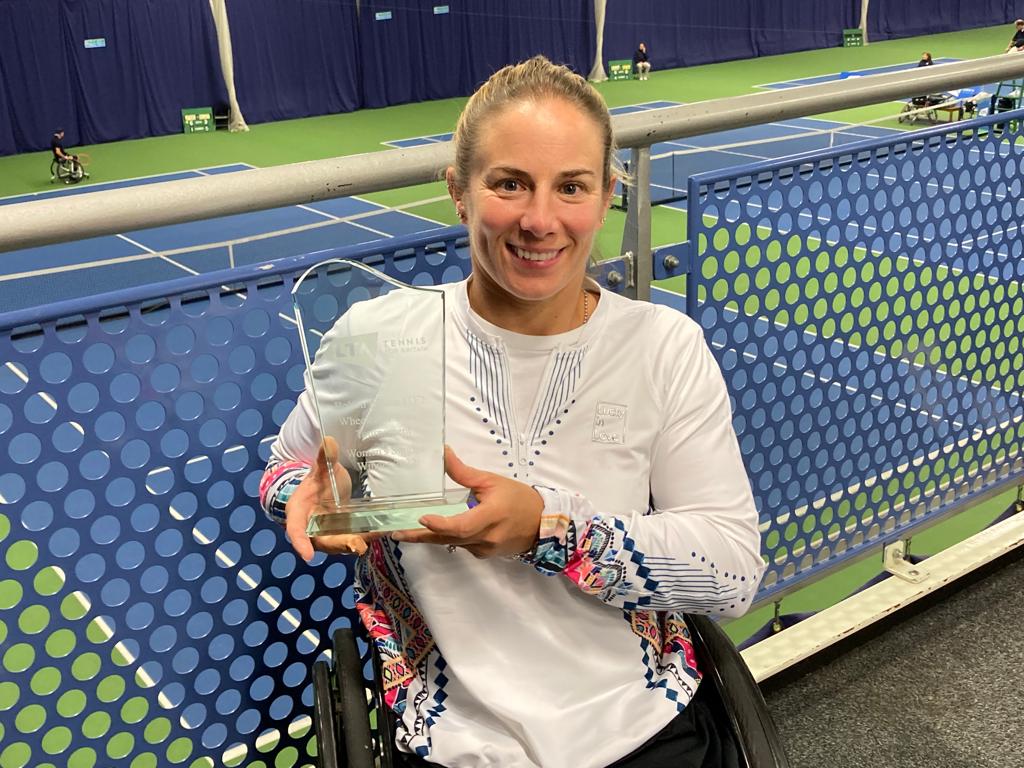 Shuker's walkover followed her straight sets win over Mathewson to win the inaugural Bolton Indoor ITF 3 women's singles title at the start of the week. As the Brit works towards a return to her career-best women's singles world ranking of No.5, achieved in 2013, Shuker leaves Bolton with seven straight sets singles wins and three titles after also adding the women's doubles title at the ITF 3 event.
Andy Lapthorne's hopes of winning his third Bolton Indoor ITF 2 quad singles title were thwarted by American second seed David Wagner in a roller coaster of a contest that saw Lapthorne come back from 5-1 to get to within of game of Wagner.
Lapthorne took a 4-1 lead in the second set and also led 5-3 and 6-5. The 12th game of the set included 10 deuces and from 6-5 Lapthorne had 12 set points, but he could not force a decider as Wagner ended his first visit to Bolton with a 6-4, 7-6(9) victory.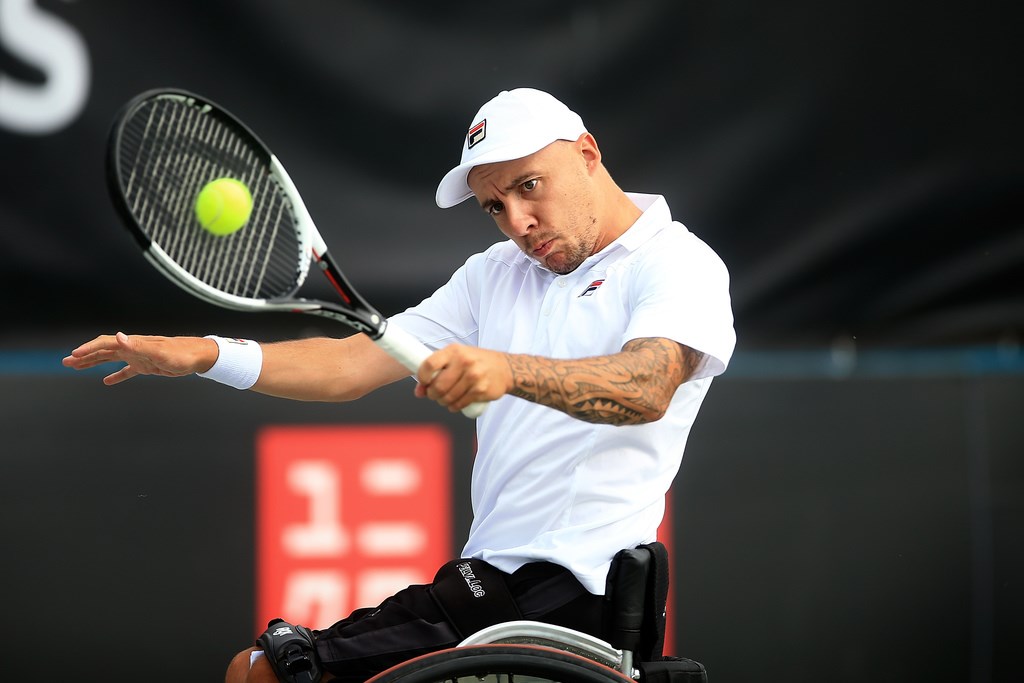 Ruben Spaargaren of the Netherlands and Nicolas Peifer of France tasted both victory and defeat in the men's finals, seventh seed Spaargaren completing a tremendous eight days as he added the ITF 2 title to the ITF 3 title he won at the start of the week.
Spaargaren earned the third ITF 2 singles title of his career with first career victory over world No.8 and second seed Peifer and can now look forward to a new career-best ranking. Meanwhile, top seeds Peifer and Tom Egberink earned a 7-6(1), 7-6(1) victory over Maikel Scheffer and Spaargaren in a men's doubles final the featured three Dutchmen.
As the titles were decided on the last day of senior competition in Bolton, a weekend of junior competition began with the first of two days of play in the ITF Junior Series tournament. The event concludes on Sunday, when British players who haven't qualified for the ITF tournament will also contest a singles and doubles domestic draws.
Day four review
Andy Lapthorne and Greg Slade pulled off the outstanding British result on the penultimate day of the Bolton Indoor ITF 2 after they completed their first ever tournament together by defeating American top seeds Bryan Barten and David Wagner in the quad doubles final.
Lapthorne and Lucy Shuker also booked their places in the quad singles and women's singles finals, but Shuker's hopes of wrapping up a second women's doubles final in a week partnering the USA's Dana Mathewson ended in a narrow defeat.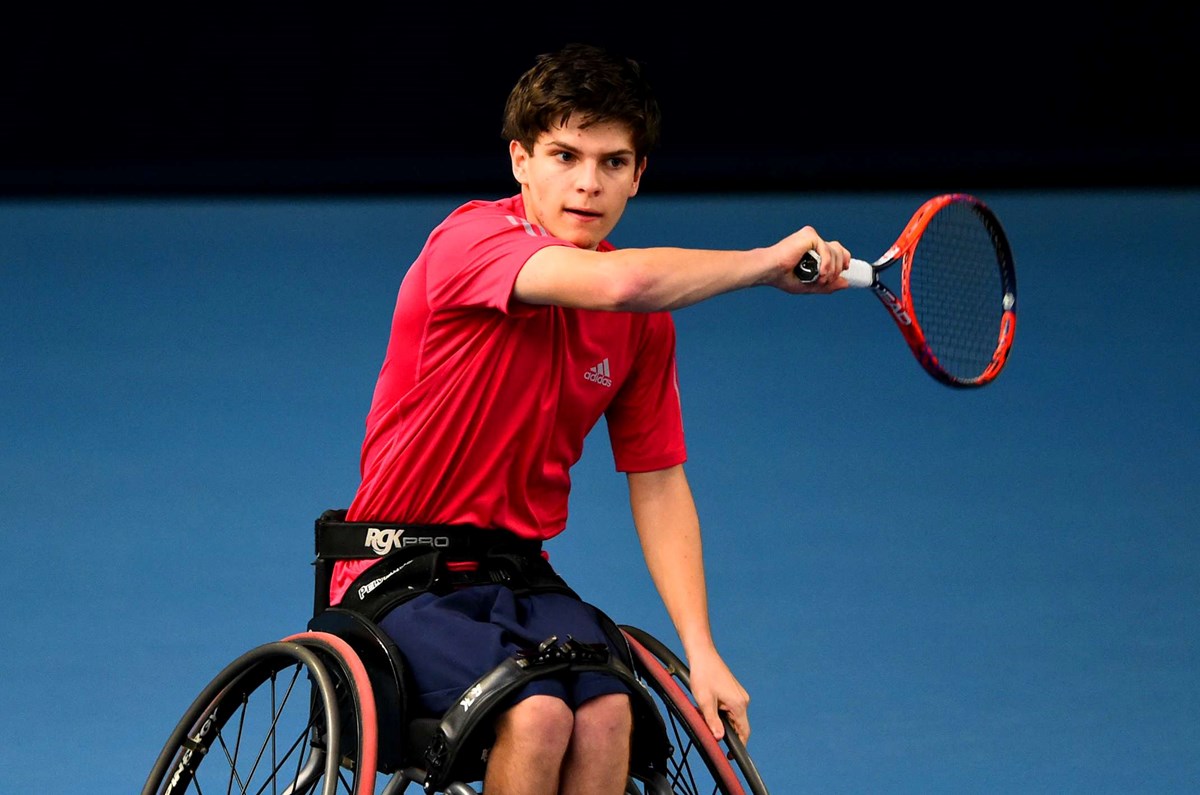 Lapthorne and Slade, playing together for the first time, recovered from a slow start against the experienced partnership of Barten and Wagner to lift the quad doubles title 3-6, 7-5, 10-6 after a deciding match tie-break and two hours and 11 minutes of play that ended with 19-year-old Slade in possession of his first ITF 2 title in either singles or doubles.
Lapthorne will bid for his third Bolton Indoor quad singles title when the top seed plays Wagner in Saturday's final after beating Barten 6-2, 6-2. Both quad singles semi-finals were Anglo-American contests, but second seed Wagner soon ended any hopes of an all-British final after defeating James Shaw 6-3, 6-0.
Shuker is on course for what would be her first Bolton Indoor ITF 2 singles title, having started the week by winning the ITF 3 title previously hosted at Bolton Arena. The British No.1 beat Chinese fourth seed Zhenzhen Zhu 6-3, 6-4 and will now bid to defeat Mathewson for the second time in five days.
Third seed Mathewson reached her second singles final in Bolton after beating unseeded Frenchwoman Pauline Deroulede 6-4, 6-4.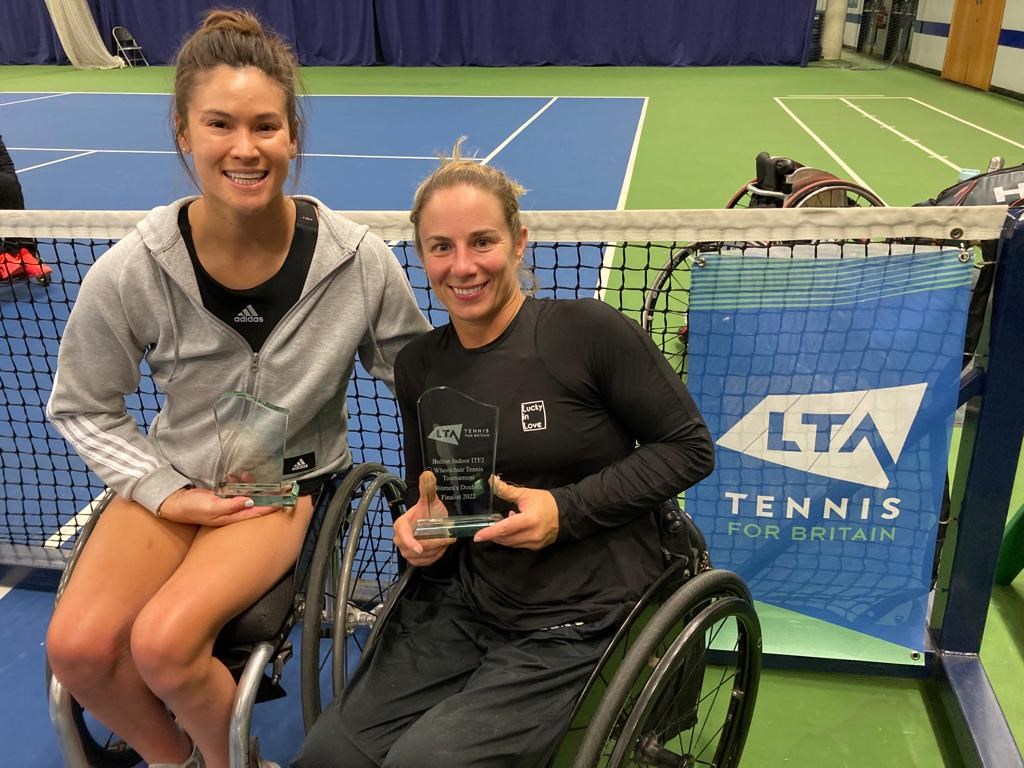 However, Shuker and Mathewson's hopes of a second women's doubles title in a week came to and against Japan's Manami Tanaka and Zhu as the second seeds took the title 3-6, 6-4, 10-0.
Saturday's men's singles and doubles finals will have Ruben Spaargaren of the Netherlands and Nicolas Peifer of France on opposite sides of the net on two occasions. Seventh seed Spaargaren powered past Spanish fourth seed Daniel Caverzaschi 6-1, 6-3, while Spanish fortunes did not get any better in the other singles semi-final after second seed Peifer battled back to beat third seed Martin de la Puente 6-7(2), 6-4, 6-3.
Top seeds Tom Egberink and Peifer will play second seeds Maikel Scheffers and Spaargaren for the men's doubles title after straight sets semi-final wins for both players.
The men's second draw singles came to an end with Andrew Penney winning his second second draw title in Bolton after beating fellow Brit Ruairi Logan 4-6, 7-6(6), 7-5.
Day three review
James Shaw spearheaded the British success on the third day of the Bolton Indoor ITF 2 as he joined Andy Lapthorne and Lucy Shuker in singles semi-finals after securing the biggest win of his career. Meanwhile, on an eventful day the men's and women's singles top seed both bowed out.
British No.4 Shaw defeated Korean third seed and world No.8 Kyu-Seung Kim 6-1, 6-2 to earn a quad singles semi-final against American second seed David Wagner.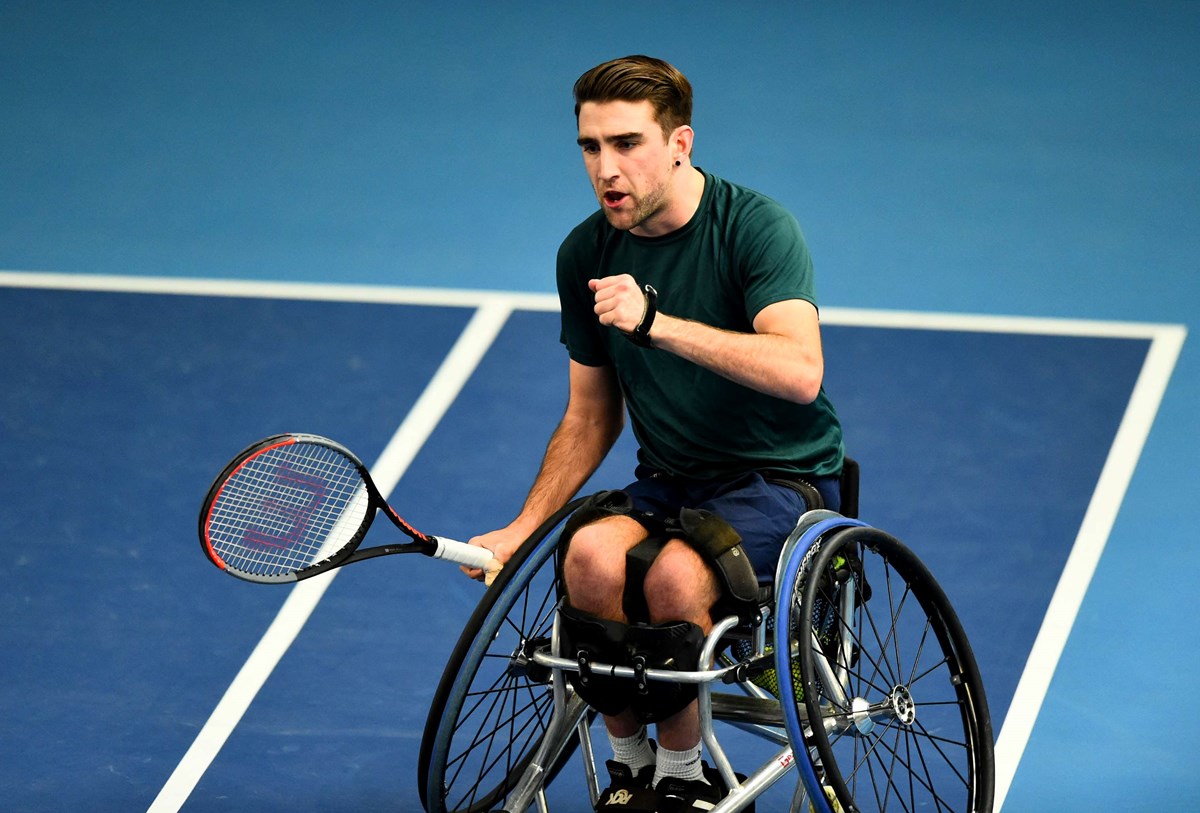 Already a two-time champion in Bolton, top seed Lapthorne raced into the last four of the quad singles after beating Japan's Kei Usami 6-1, 6-0. Meanwhile, Richard Green made a concerted effort to set up an all-Brit semi-final against Lapthorne, but ultimately saw his challenge come to an end against American third seed Bryan Barten 6-3, 7-5 after leading the second set 5-4.
Shuker took a step forward in her bid to add the Bolton ITF 2 title to the ITF 3 title she won on Monday as she earned a 7-6(6), 6-4 victory over Japanese fifth seed Manami Tanaka. Second seed Shuker will play Chinese fourth seed Zhenzhen Zhu next.
However, the women's singles semi-finals will not feature Dutch top seed and two-time champion Aniek van Koot, who bowed out to Pauline Deroulede of France 6-4, 6-1.
Tokyo Paralympic silver medallist and top seed Tom Egberink was unable to find his best from in his all-Dutch quarter-final against Ruben Spaargaren as seventh seed Spaargaren set up a semi-final clash with Daniel Caverzaschi.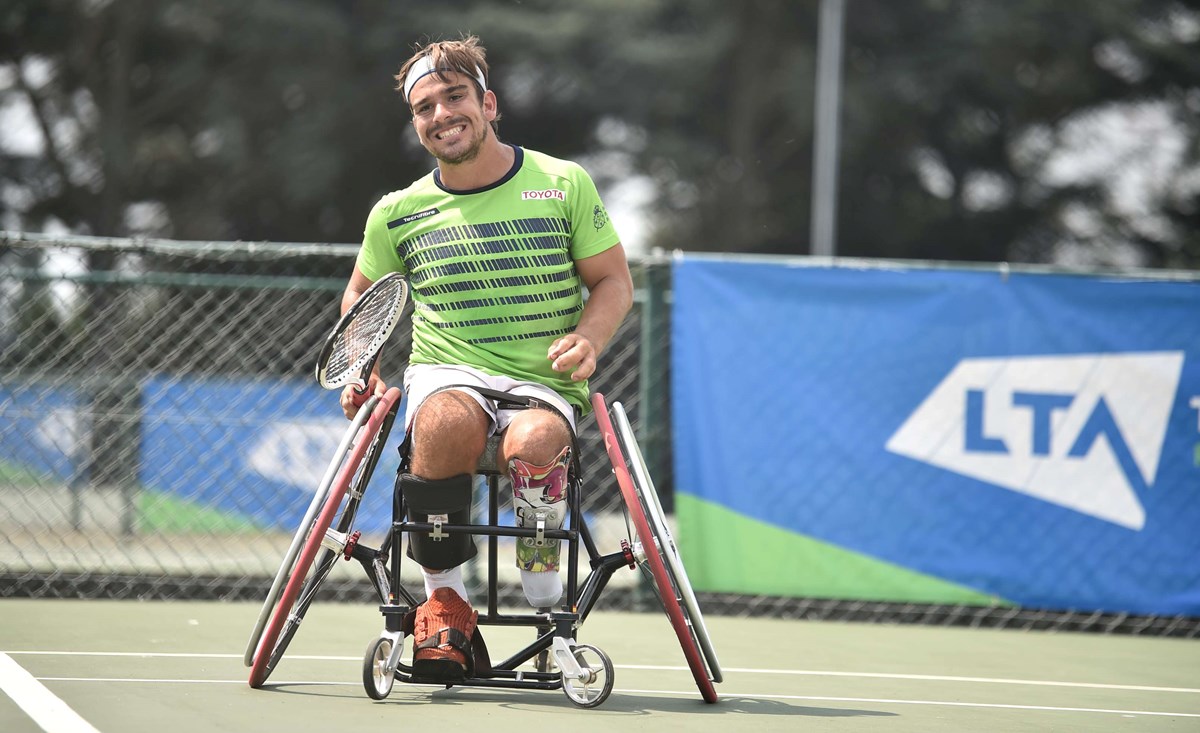 An all-Spanish men's singles final remains a possibility after third seed Martin de la Puente beat unseeded American Casey Ratzlaff 6-3, 6-4 in his quarter-final. However, De la Puente can expect a tough semi-final against French second seed Nicolas Peifer after Peifer recovered from a 4-1 first-set deficit against Japan's Takuya Miki to prevail 7-5, 6-4.
The penultimate day of play at Bolton Arena will see the first of the ITF 2 titles decided in the women's doubles and the quad doubles finals, both of which feature British players.
Top seeds Shuker and Mathewson's bid to follow up on the ITF 3 title they won in Bolton just days ago saw them advance to another women's doubles final in straight sets. The Anglo-American duo won their semi-final against Cabrillana and Maria Florencia Moreno 6-4, 6-1.
Their opponents in the final, Tanaka and Zhu, needed a deciding match tie-break to hold off Deroulede and Van Koot, but Tanaka and Zhu eventually wrapped up a tense 6-2, 3-6, 10-6 win.
Lapthorne and Greg Slade will hope to earn an all-British victory in the quad doubles final after the second seeds beat Green and Sweden's Petter Edstrom 6-2, 6-2. Top seeds Barten and Wagner boked their place in the final after a 60 75 win over Kim and Laudan.
Top seeds Egberink and Peifer face fourth seeds Miki and Ratzlaff in the men's doubles semi-finals, while Scheffers and Spaararen take on Caverzaschi and De la Puente.
Day two review
Two-time Bolton Indoor champion Andy Lapthorne leads a trio of Brits into this year's quad singles quarter-finals, while Lucy Shuker got her bid for back-to-back women's singles titles at Bolton Arena off to a winning start on the second day of this year's ITF 2 Series event.
Lapthorne, previously the champion in Bolton in 2016 and 2018, beat fellow Brit Greg Slade 6-1, 6-2 in his opening match this year, the top seed and this week's new world No.3 earning himself a last eight contest against Japan's Kei Usami.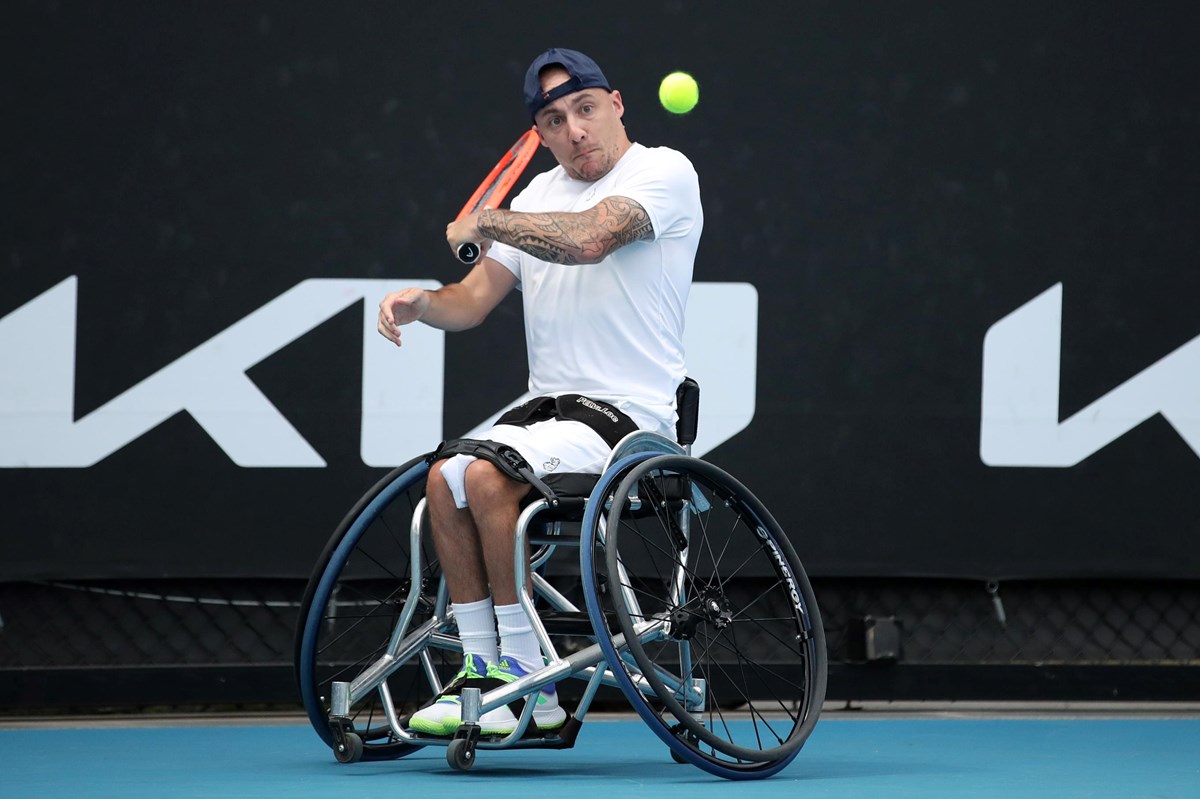 Fifth seed James Shaw and seventh seed Richard Green are also through to the quarter-finals after beating fellow Brit Dan Pennington-Bridges 6-0, 6-0 and Spain's Julian Montero 6-0, 6-2 respectively. Next up for Shaw is a meeting with Korean fourth seed Kyu-Seung Kim, while Green meets American third seed Bryan Barten. Second seed David Wagner is also through to the next round.
Shuker is chasing back-to-back ITF 3 and ITF 2 titles in Bolton and the British No.1 got her latest campaign off to a flying start after defeating Swiss player Nalani Buob 6-2, 6-1. Shuker now faces Japanese fifth seed Manami Tanaka.
Pauline Deroulede defeated seventh seed Shiori Funamizu 7-5, 6-3 to set up a last eight meeting with Dutch top seed Aniek van Koot.
Seven of the women's seeds all secured straight sets wins as Germany's Katharina Kruger booked a quarter-final against Chinese fourth seed Zhenzhen Zhu and American third seed Dana Mathewson set up a meeting with sixth seed Macarena Cabrillana of Chile.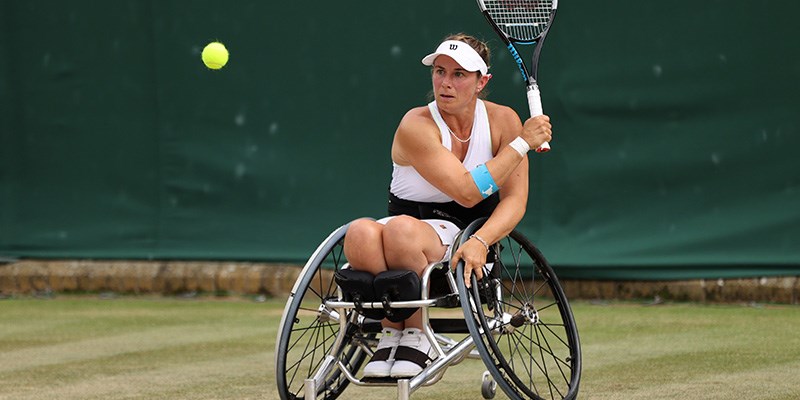 Dutch players dominate the men's singles quarter-final line-ups at the top of the draw after Tokyo 2020 silver medallist and top seed Tom Egberink and countryman Ruben Spaargaren both eased to early 6-2, 6-1 wins to set up a last eight clash.
The only former Bolton Indoor champion in the men's singles field, 2019 winner Maikel Scheffers, will play Spain's Daniel Caverzaschi for a place in this year's semi-finals after defeating 16-year-old Brit Dahnon Ward 6-0, 6-1. British hopes of a men's singles finalist came to an end in the second round after Bolton ITF 3 finalist Dermot Bailey put up a fine effort despite a 6-4, 6-2 loss to world No.8 and second seed Nicolas Peifer.
As doubles campaigns began for most of the leading Brits, Bailey and Ben Bartram and Ward and his French partner Cattaneo eased into the men's doubles quarter-finals, while top seeds Shuker and Mathewson advanced to the women's doubles semi-finals as the Anglo-American partnership seek to add to the ITF 3 title they sealed on Monday.
Three Brits also feature in the quad doubles semi-finals after the partnerships of Lapthorne and Slade and Green and Sweden's Petter Edstrom won their opening matches without dropping a game. They will now meet to decide who advances to the final from the bottom half of the draw.
Click here to see all the results
Day One review
The day after finishing runner-up in the Bolton Indoor ITF 3 men's singles final Dermot Bailey battled to a three-set win in his opening match as the ITF 2 tournament got underway at Bolton Arena.
British No.3 Bailey, who beat Adam Berdichevsky in straight sets in the first round at the Bolton Indoor in 2020, defeated the Israeli 4-6, 6-4, 6-3 this time as he progressed to a second-round meeting with French second seed Nicolas Peifer.
Elsewhere in the men's singles, 16-year-old Dahnon Ward secured a first-round win for the second successive week in Bolton, beating Germany's Christophe Wilke 6-1, 6-0. Ward will now play Dutch sixth seed Maikel Scheffers, winner of the ITF 2 title in Bolton in 2019.
However, Ben Bartram's bid to beat Casey Ratzlaff for the second time in a week in Bolton ended in a three-set loss. Ratzlaff was seeded for the ITF 3 tournament that began at the end of last week when Bartam upset the American, but the 16-year-old Brit was unable to produce his best tennis in their latest meeting as Ratzlaff advanced 7-5, 6-2.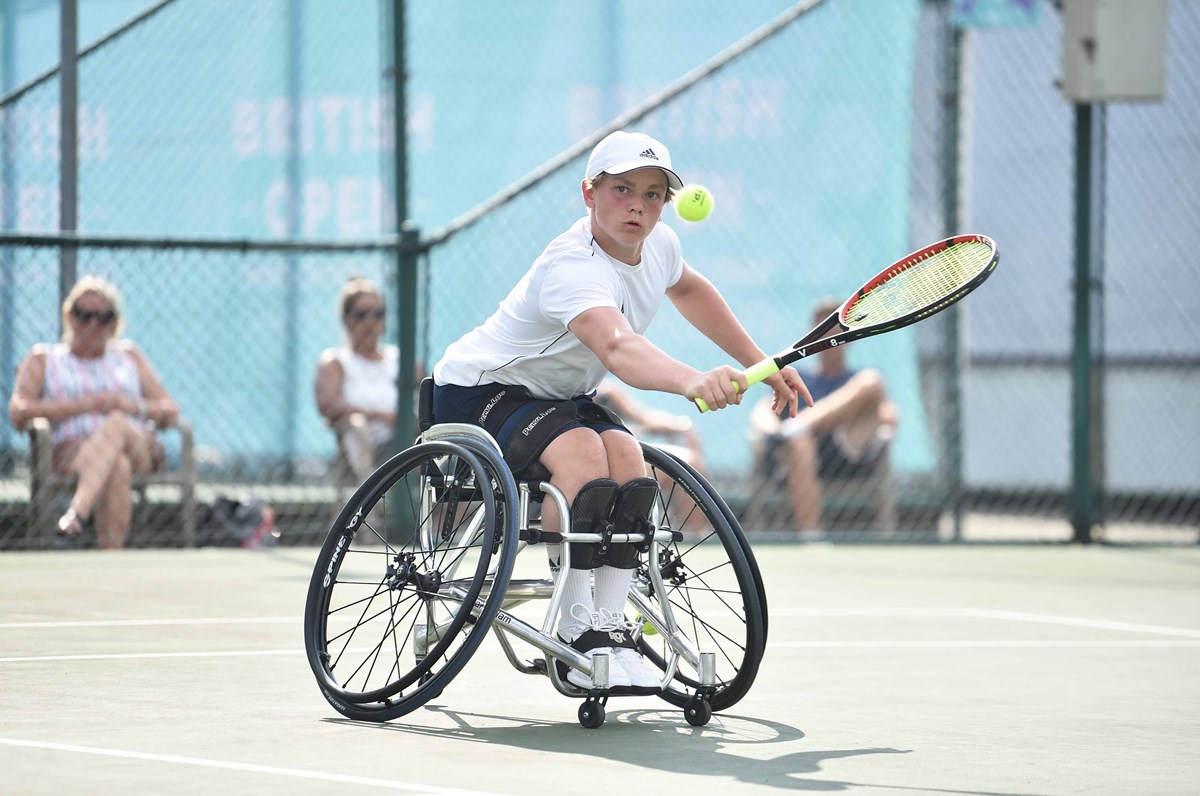 Israel's Sergei Lysov joined Bailey and Ward in the second round after a three-set win, while there were also straight sets victories for Germany's Anthony Dittmar, Kouhei Suzuki of Japan, Dutchman Maarten Ter Hofte and Francisco Garcia Vena of Spain.
It was a good day for the Brits in the quad singles as Greg Slade and Gary Cox won the only two matches scheduled to complete the second-round line-up. Slade defeated Canadian Mitch McIntyre 6-3, 6-2 and will now play fellow Brit, top seed and two-time Bolton Indoor champion Andy Lapthorne.
Cox earned a 6-0, 6-2 win over Israel's Elay Chavot to earn a meeting with American second seed and Bolton Indoor ITF 3 champion David Wagner.
The seven first-round women's singles matches involved two three-set matches involving British players.
Ruby Bishop played one of the best matches of her young career as the 18-year-old took a set and 2-0 lead against world No.17 Maria Florencia Moreno. However, the Argentinian ultimately fought back to earn a place in the second round 4-6, 6-2, 6-3.
Meanwhile, Cornelia Oosthuizen came from a set and 5-4 down to take Dutchwoman Lizzy de Greef to thee sets. However, once again De Greef won the points that mattered in the decider to move into the second round 7-5, 5-7, 6-3.
Second seed Lucy Shuker will, therefore, be the only Brit in the second round of the women's singles. After her first-round bye Shuker will play Switzerland's Nalani Buob in her opening match of the ITF 2 event as the British No.1 seeks to follow up her title-winning performance at the Bolton ITF 3.
Buob is joined in the second round by Denmark's Louise Charlotte Willerslev-Olsen, Israel's Maayan Zikri, Elizabeth William of the USA and Wendi Schutte of the Netherlands, who all secured straight sets wins.