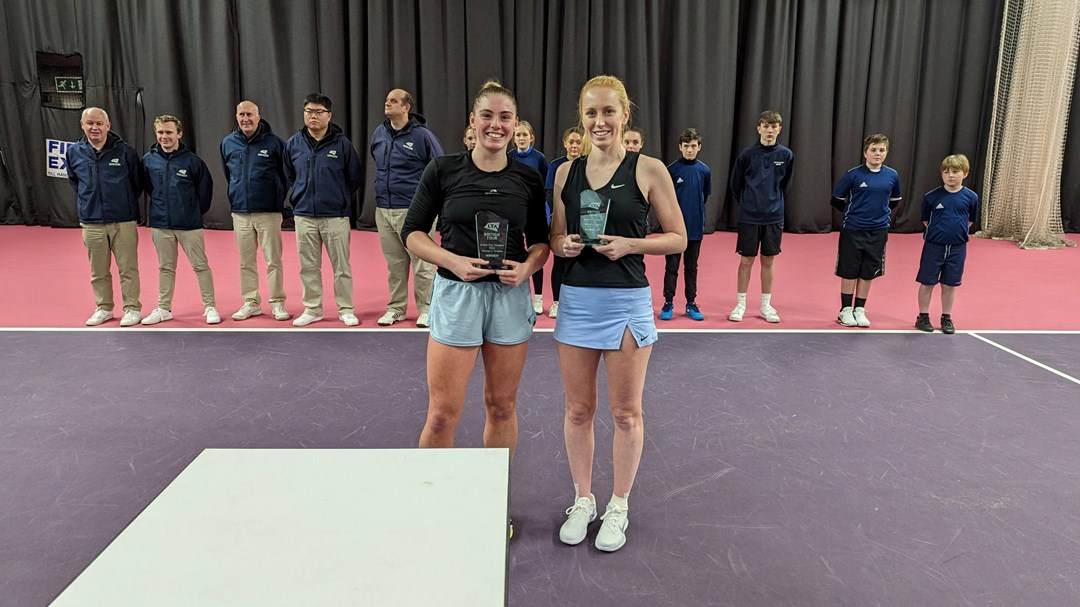 Domestic Competition
Amelia Rajecki & Harry Wendelken crowned British Tour Masters champions
• 3 MINUTE READ
The British Tour Masters saw two new names added to the roll of honour as a pair of 20-year-olds triumphed in the 2022 ultimate showdown.
In the women's final, college student Amelia Rajecki finished her impressive week in dominant fashion with a 6-3, 6-0 defeat of No.2 seed Emma Wilson.
Rajecki won her first professional singles and doubles titles at the end of last month and her confidence was on full display as she navigated the round robin stage without dropping a set. In the semifinals she recorded a 6-1, 6-1 victory over Heidi Crncan to set up a group stage rematch with Wilson for the trophy.
Wilson, 25, had a quicker turnaround for the grand finale, having needed over two hours to defeat top seed Freya Christie in the last four, and it was No.2 seed Rajecki who launched off the starting blocks in the final. Rajecki fired her way to an early 4-1 lead in the opening set and after easing her way to 5-3, didn't lose another game for the rest of the match.
"I think it was a good match overall," Rajecki commented in the aftermath. "I've played Emma a few times so I think we both know how we play and we match up quite well. But my backhand slice definitely helped me out a couple of times today, I will say.
"[Compared to the group stage] I think I served a little better today and brought out the drop shots – I don't do that very often, so that was maybe a special preview of my gamestyle in the future! But I played solid, served well, returned well. Yeah, it was good."
She continued: "I think the goal next year is definitely to play even more events. Obviously I've got the whole season at college. I'll get some great matches, we have a great schedule lined up so there'll be a lot of opportunity for me to play great players. And then I think definitely look at the summer, see what tournaments there are and just get out there, keep playing."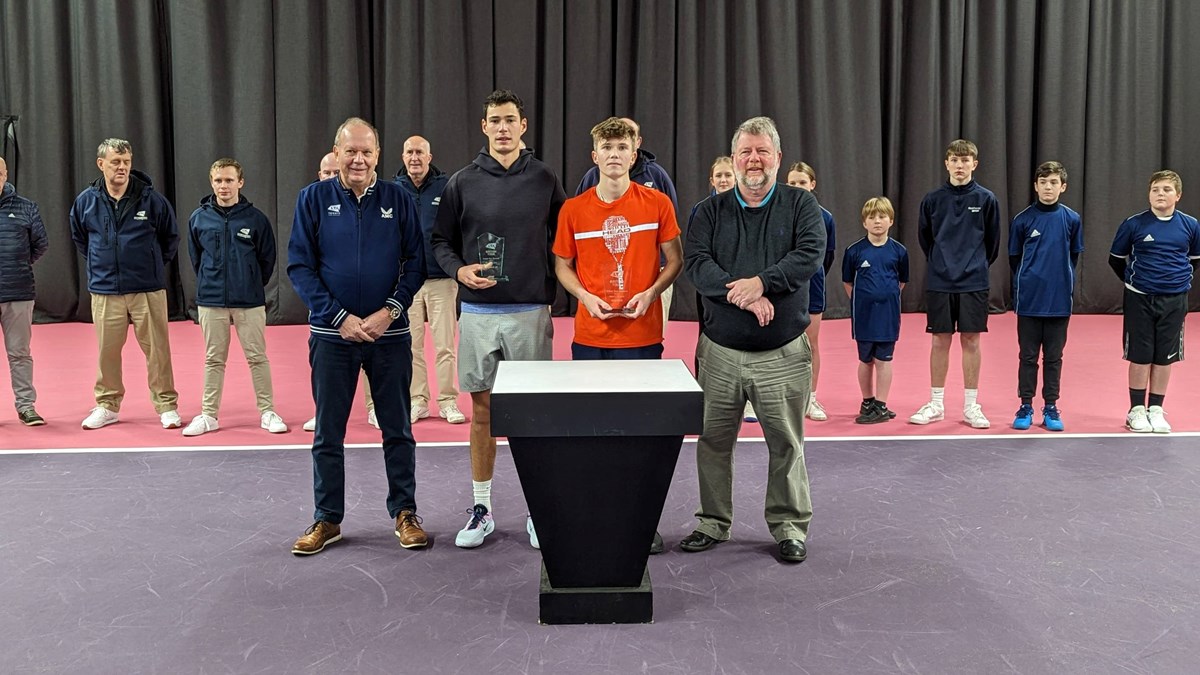 In the men's final, it was a clash of the top seeds as Harry Wendelken delivered a 6-4, 6-2 result over No.2 seed Joshua Paris on the eve of his 21st birthday.
Both Wendelken and Paris, 26, were yet to lose a match this week, with both men coming through their semifinal encounters in straight sets: Wendelken 6-2, 6-2 over Joseph Newman-Billington and Paris 6-3, 6-4 against Louis Bowden.
Paris fought back from a break down in the opening set to level the score at 4-4 but Wendelken continued to reach another gear in the big moments, finding an incredible pick-up passing shot to go 5-4 up and eventually serve out the set. The 20-year-old carried this momentum into the second set, serving strongly under pressure and never looking back as he ultimately sealed a 6-4, 6-2 result.
"It was quite a quick start for both of us, holding well," Wendelken said of the final. "He broke back in the first but I managed to break back straight after and hold for the first set. And then in the second set I felt much more comfortable and a bit less nervous, a little bit more used to the crowd and everything. So I managed to play better and win the match.
"[Overall this week] I'm most pleased with my level of consistency. There have not really been many ups and downs, other than the one match where I had cramps. I'm just very happy with my overall base level, that's been very good, and emotionally kept it mostly under control. So yeah, I'm just happy with that."