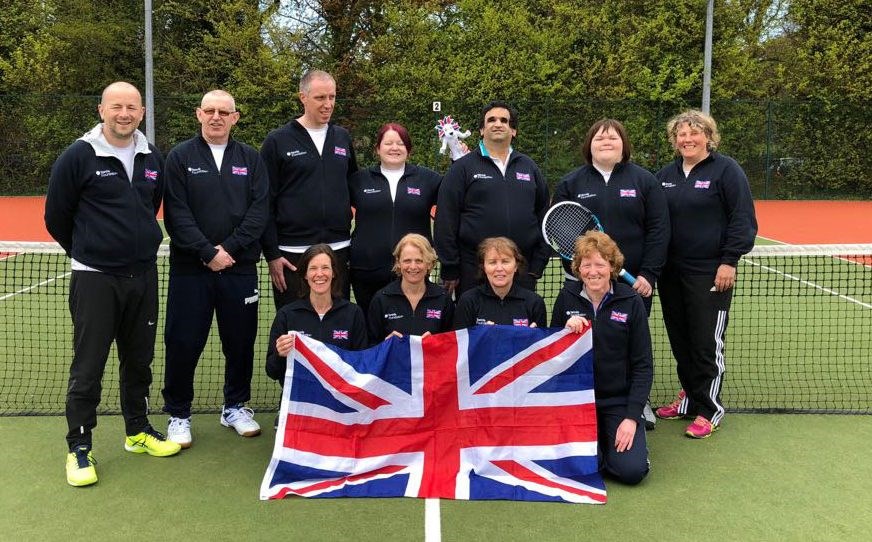 Diversity and Inclusion
Team GB strike GOLD at 2018 International Blind Tennis Tournament
• 3 MINUTE READ
It was celebrations all round at the DLR TAKEI 2018 International Blind Tennis Tournament in Dublin this week as Team GB battled it out on court to win an astonishing six out of seven possible titles. Managed by Great Britain's leading tennis charity the Tennis Foundation, the eight-strong squad finished the challenging four-day tournament on a high, winning 6 gold medals and 1 silver medal between them.
Taking place from 26th – 29th April at the Shankill Tennis Club, the tournament saw over 60 players from 14 different countries compete to be crowned champion of their division. Taking to the court across 4 different categories – B1 (Blind) to Open (B4/B5 partially sighted) – Team GB served up an outstanding victory, with the below players from across the UK winning medals:
Gold: Rachel-Eve Morgan - London (B1 Ladies)
Gold: Amanda Large – Manchester (B2 Ladies)
Gold: Janette Reynolds - London (B3 Ladies)
Gold: James Currie – Manchester (B2 Men)
Gold: Paul Ryb – London (B3 Men)
Gold: Chris Baily - Uckfield (Open)
Silver: Rosie Pybus - Middlesbrough (Open)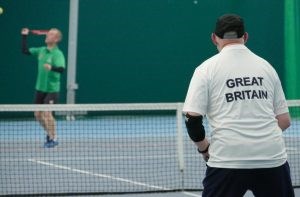 Commenting on the team's success, Team Manager and the Tennis Foundation's Disability Competition Manager, Kirsty Thomson said: "Wow! What a result! We are absolutely thrilled with the team's performance here at the second ever International Blind Tournament."
Speaking of the team's victory, B2 men's winner James Currie added: "I feel elated and proud to have won the B2 Men's category and becoming the 'World Champion' - it is still sinking in. We had great team spirit running throughout the tournament and I felt honoured to be part of it."
With ambitions to become a Paralympic sport in the future, the visually impaired version of tennis is adapted from the full court version to a smaller court, with a lower net. It also uses an audible ball so players can hear it bounce and being hit, and, depending on an individual's sight level, they can also be allowed up to three bounces before they must return it back to their opponent.
As part of its disability work, the Tennis Foundation supports and promotes visually impaired tennis in Great Britain, including delivering tennis taster sessions at the majority of the British Blind Sport 'Have a Go Days' to help blind and partially sighted people to try out the game, subsidising camps to help players develop their skill, and running a series of regional and national tournaments for blind and partially sighted players of all abilities, junior and senior.
Anyone interested in finding out more about tennis for blind and partially sighted tennis can download the Tennis Foundation's 'Guide to Visually Impaired Tennis' or take a look at the video below!