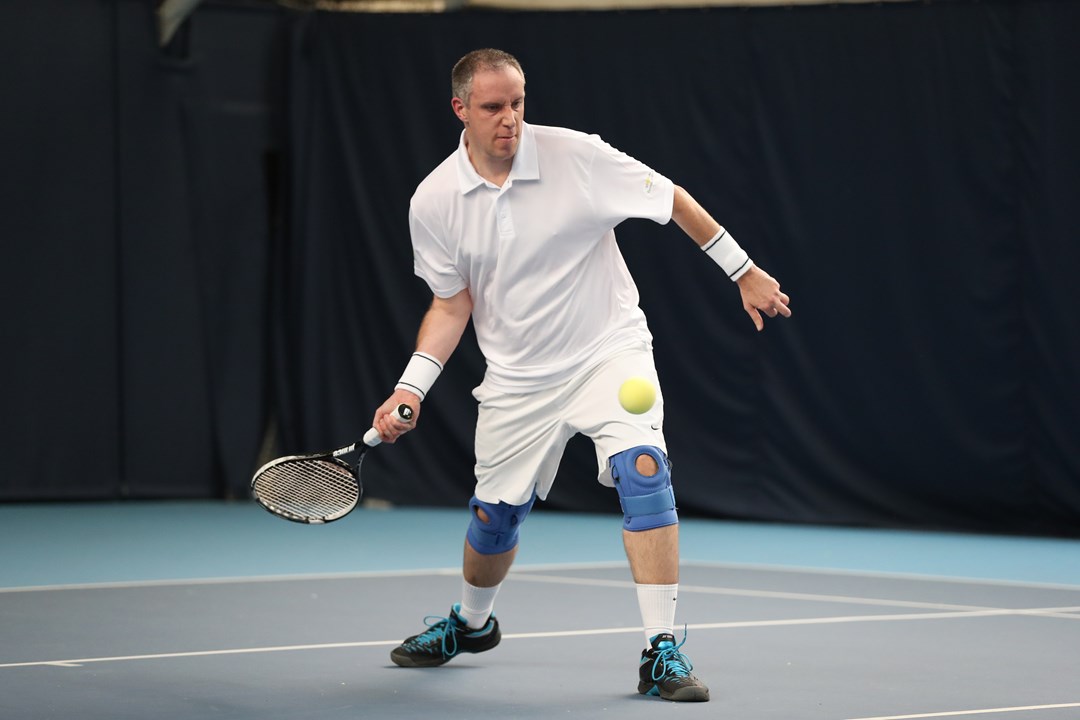 Diversity and Inclusion
Stellar entry for 2017 National Visually Impaired Tennis Championships in Loughborough
• 3 MINUTE READ
Chris Baily and Brenda Cassell, Great Britain's first ever visually impaired tennis finalists in international competition, are among a host of defending champions set to contest the 2017 National Visually Impaired Tennis Championships, which takes place for the first time at Loughborough University Tennis Centre from Friday 6th and Sunday 8th October.
Loughborough hosts the National Championships for the first time due to the rapid increase in the number of players playing visually impaired tennis, with in excess of 55 players bidding for men's and women's singles and doubles titles in B1 to B4 sight categories, with B1 players having the greatest degree of sight loss.
For the third year in a row the National Championships will also include the National Visually Impaired Tennis Awards, which will honour players and personalities in this rapidly expanding and increasingly popular adaptation of tennis.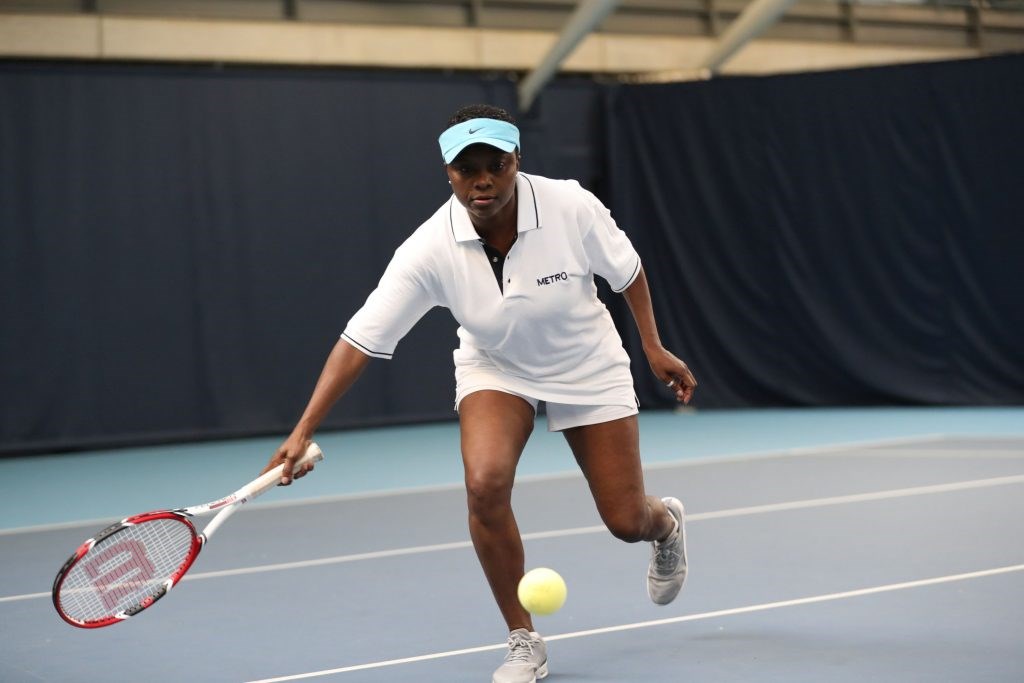 Many of the players competing at the National Championships this coming weekend have enjoyed success in at least one of the six Tennis Foundation Regional Visually Impaired Tennis Series tournaments held across this year.
Loughborough hosted the first of this year's Tennis Foundation regional events in February, with Cassell among the singles winners on that occasion before being one of six members of the first ever Great Britain visually impaired tennis team that contested the 1st International Blind Tennis Tournament in Spain in May.
Cassell finished runner-up in the women's B2 singles in Spain, where Baily was crowned champion in the men's B3 singles. Also selected for the Great Britain team in Spain was Nikhil Nair, who will be competing in his fourth successive National Championships. B1 singles National champion in 2015, he finished runner-up in 2016, but will hope for victory again this year when B1 men's and women's singles events will be contested separately for the first time.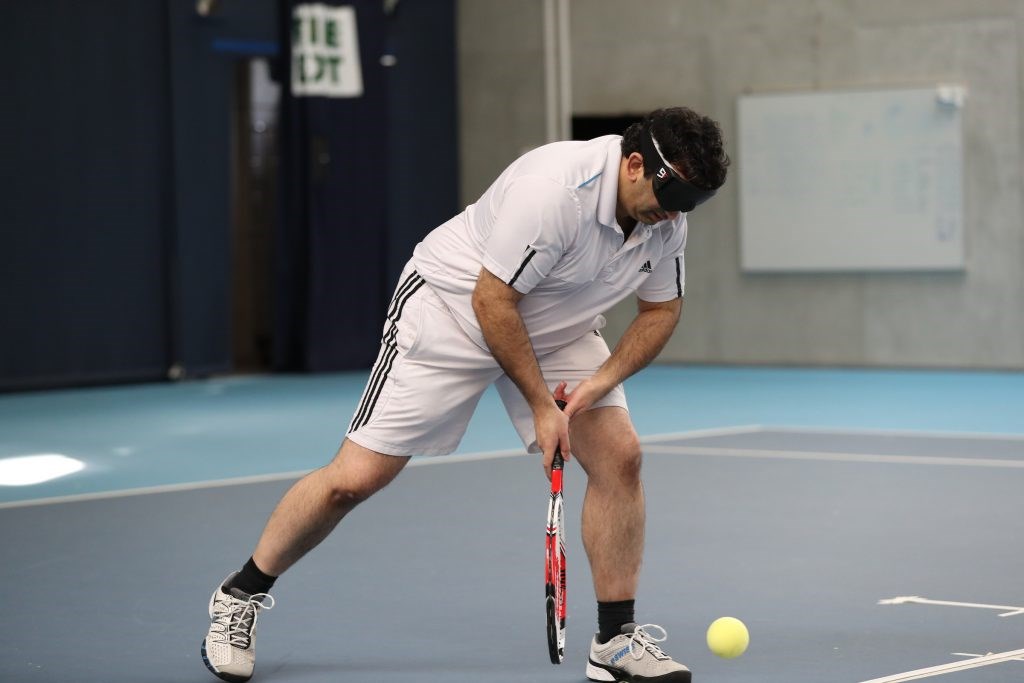 "The Tennis Foundation has supported an increasing number of blind and visually impaired tennis sessions across the country in the last few years and record participation numbers have resulted in us not only needing to find a new venue for this year's National Championship, but we are also able to stage separate singles events across all sight categories from B1 to B4 for men and women players," said Kirsty Thomson, the Tennis Foundation's Disability Tournament Director
"This is great news for the continued evolution and future of visually impaired tennis. On top of that we recently held our first junior visually impaired tennis festival in Loughborough, with 18 young players having great fun on court and learning the basics of the sport. We are now looking forward to also having a come and try session for junior players during this weekend's National Championships, with the opportunity to experience match play for those who wish to. "
"It's great to have record numbers of players now enjoying the game and we look forward to being able to honour some of the people who have given so much to the sport at the third Tennis Foundation National Visually Impaired Tennis Awards."
Other players of note contesting this year's National Championships include James Currie and Rosine Pybus, both singles and doubles winners alongside Cassell at Loughborough's regional tournament in February. Currie and Pybus have gone on to multiple titles at this year's regional tournaments, as has Callum Lock. Meanwhile, Jan Reynolds and Paul Ryb have also earned singles titles this year ahead of attempting to add to the impressive collections of National titles they have earned in past years.
Visually impaired tennis is adapted from the full court version of tennis to a smaller court, marked out with lower nets and using an audible ball so players can hear it bounce. Depending on a player's degree of sight loss they may have between one and three bounces of the ball before returning it back to their opponent.
Tournament Draws
QUICK FACTS: Visually Impaired TennisOne of the fastest growing disability sports
Ambitions for it to become a future Paralympic sport
Adapted from the full court version of tennis to a smaller court, marked out with lower nets
Uses an audible ball so players can hear it bounce
Players compete in different categories, with B1 having the greatest degree of sight loss
Depending on a player's category they are allowed between one and three bounces of the ball