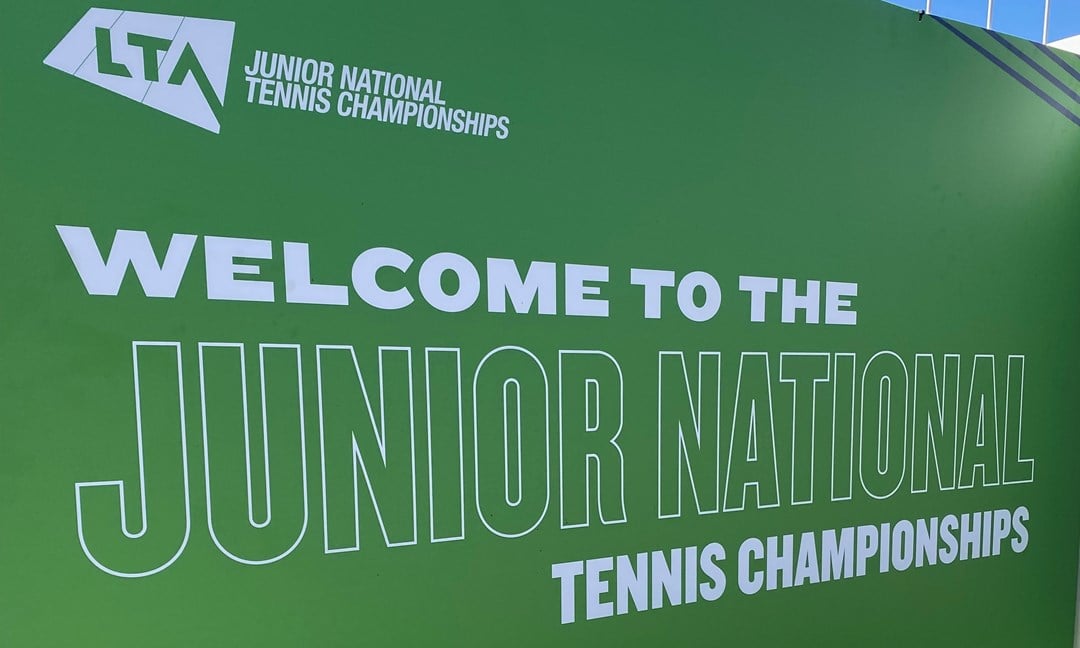 Juniors
14U, 12U & 11U Junior National Championships 2022: Live stream, draws, results and preview
• 2 MINUTE READ
Everything you need to know to follow and watch the 14U, 12U and 11U Junior National Championships at the Nottingham Tennis Centre from 14-21 August.
Live stream
All the action from Courts 1 & 2 at the Junior National Championships will be streamed here, live, from Sunday 14 August.
Key dates
14U singles – 16-21 August
14U doubles – 18-21 August
12U singles – 14-19 August
12U doubles – 16-19 August
11U singles – 14-19 August
11U doubles – 16-19 August
Draws and scores
Follow all the latest results and draws from all our Junior National Championships competitions at the Nottingham Tennis Centre.
Preview
277 junior players will head to the Nottingham Tennis Centre this week to compete in the biggest event of the year – the Junior National Championships.
Players from all corners of the Great Britain will come together for a weeklong tournament, where they'll compete for the coveted title of being crowned the national champion. Each age group will have singles and doubles draws, so there's plenty to play for in Nottingham!
The main draws for each tournament begin as round robin groups, before the top two players in each pool progress to a 16-player elimination competition.
We have seen strong entries in all age groups, with many players competing this year being supported by our Regional Player Development Centres (RPDCs) across Great Britain.
These RPDCs play an important strategic role within the National Performance stage of the pathway, to increase the number of internationally competitive 14U players with the potential to transition strongly to the International Junior stage.
Which British players have won the Junior National Championships?
The roll of honour for the Junior National Championships boasts some of the biggest names in British tennis, including:
Kyle Edmund – 14U Boy's Singles (2009)
Heather Watson – 14U Girl's Singles (2006)
Katie Boulter – 14U Girl's Doubles (2009 & 2010)
Jack Draper – 12U Boy's Doubles (2013) & 14U Boys Doubles (2015)
Jack Pinnington Jones – 14U Boy's Singles (2017)
Elena Baltacha – 14U Girl's Singles (1997)
Annabel Croft – 14U Girl's Singles (1980)