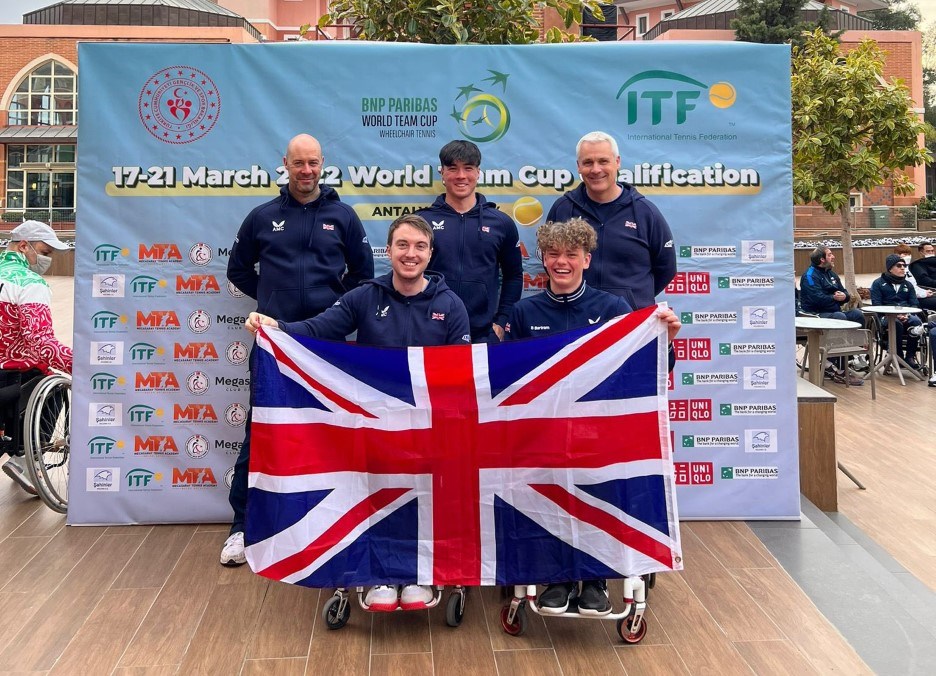 GB Teams
BNP Paribas World Team Cup 2022 qualifiers: daily updates
• 2 MINUTE READ
Get the latest from Turkey as Great Britain's men bid to qualify for the 2022 World Team Cup Finals.
Highlights
GB men win World Team Cup qualification event to qualify for Wheelchair Tennis World Team Cup Finals in May
2-1 final win over Israel follows 2-0 semi-final victory over Sweden on Sunday, and 3-0 win against Germany in pool stages
Alfie Hewett and Dermot Bailey joined in team by teenagers Ben Bartram and Dahnon Ward, who both won matches on their senior GB debuts
Men's team join Britain's Women's, Quads and Junior teams who had already qualified for finals
Final (Monday)
Great Britain's men's team defeat Israel in the final of their qualificaiton event to earn a place at May's wheelchair tennis World Team Cup Finals.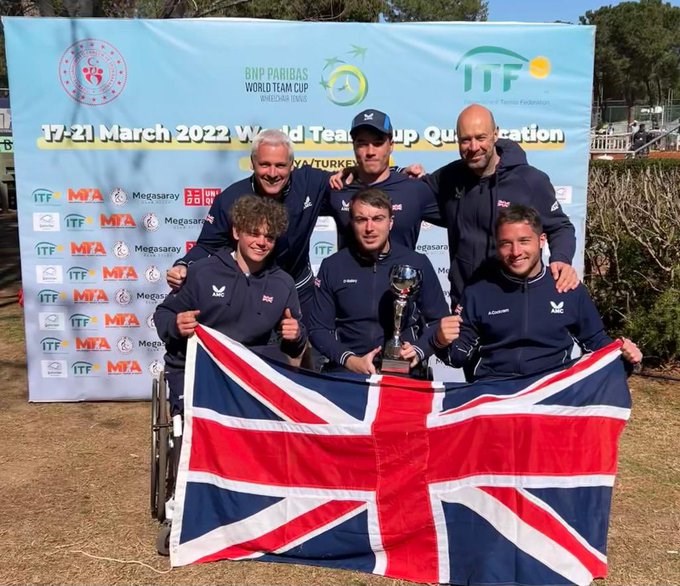 Singles Match 1:

Dermot Bailey GBR lost 6-2, 6-4 v. Adam Berdichevsky ISR

Singles Match 2:

Alfie Hewett GBR won 6-0, 6-0 v. Guy Sasson ISR

Doubles:

Alfie Hewett & Ben Bartram GBR won 6-4, 6-3 v. Guy Sasson & Adam Berdichevsky ISR
Semi-Final (Sunday)
Great Britain 2-0 Sweden
Great Britain's men secured a place in the final after victory against Sweden on Sunday.
Singles Match 1:

Dermot Bailey defeated Hampus Linder-Olofsson 6-0, 6-2

Singles Match 2:

Alfie Hewett defeated Stefan Olsson 6-1, 6-0
Group Stage (Friday) - Brits get off to perfect start against Germany
Great Britain got their World Team Cup qualification campaign underway with a 3-0 win over Germany to progress to the semi-finals.
Wins from Ben Bartram, Alfie Hewett, Dermot Bailey and Dahnon Ward move the British squad two victories away from qualifying for the finals later this year.
Making his debut for Britain, Bartram got off to the perfect start with a 6-2, 6-1 win over Germany's World No.129, Sven Hiller.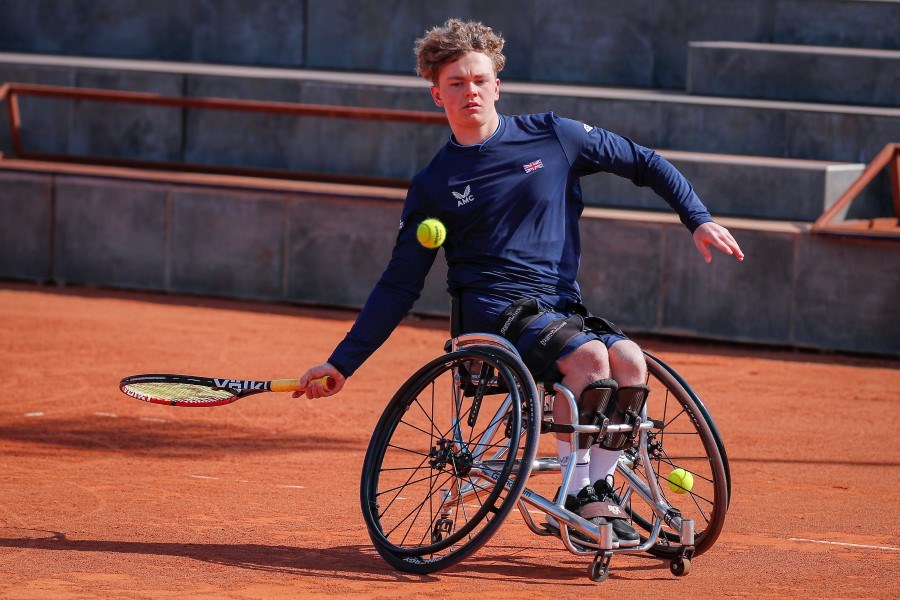 It didn't take the 16-year-old long to edge ahead of Hiller, piling the pressure on the German's serve in the third game – sealing the break after a brilliant lob, followed by a double fault. Bartram went on to win six games in a row to take the set.
It was a similar story in the second – after Bartram broke for a 3-1 lead the writing was on the wall for an early British lead.
His first match and first win for Great Britain sees Bartram become LTA Colour Holder No.315.
Newly crowned World No.1 Hewett backed up his teammate's win with a dominant performance of his own – beating Anthony Dittmar 6-1, 6-1.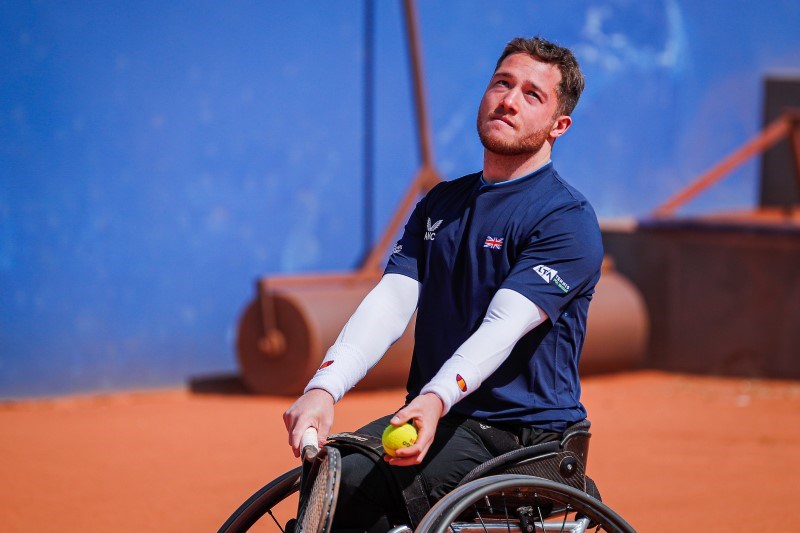 After an early exchange of holds, Hewett ramped up his game to a level above his opponent. The World No.48 could do nothing to prevent Hewett breaking him to love for a 3-1 lead and only lost more points before taking the set.
Despite being broken back for 1-1 in the second, the Brit – who has won three singles titles this year – wasted no time in winning five games on the bounce to complete his victory.
With Britain already through to the semis, Bailey and Ward beat Dittmar and Christoph Wilkes 6-2, 6-3 to round off a perfect tie.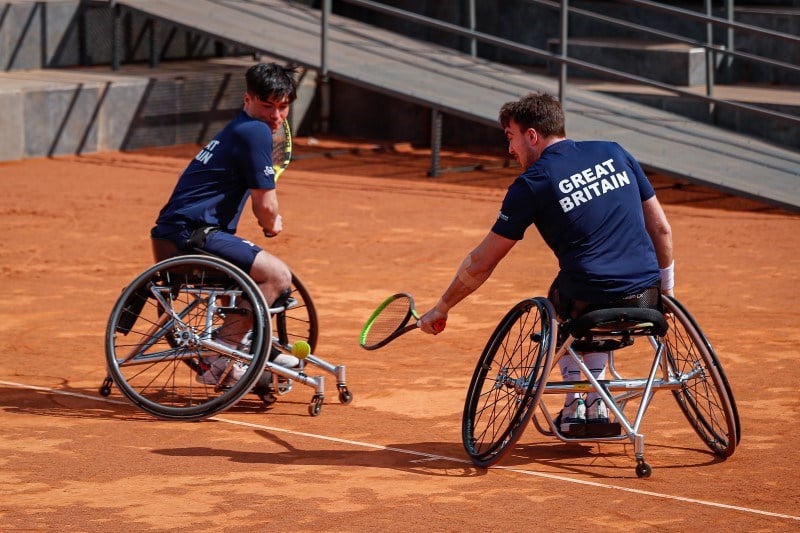 The British duo came through a comfortable first set, only to find themselves a break and 3-1 down early in the second. But Bailey and Ward soon found their groove again and stormed the next five straight games.
Like Bartram, this was Ward's debut for Great Britain and he becomes Colour Holder No.316.
Speaking after their maiden win, Bartram and Ward said: "We are proud to have been selected to play our first matches for the senior WTC team. It was difficult conditions today in the wind but it's great that we helped the team win 3-0, and move forwards to the semi finals"
Watch: Great Britain 3-0 Germany
Team Announcement
The LTA announced a four man squad to travel to Antalya, Turkey for the qualification event. Captained by the LTA's Nationla Coach for Wheelchair Performance, Martyn Whait, the team compirses:
Alfie Hewett (Norfolk) - Wolrd No.1, LTA Colour Holder No.298
Dermot Bailey (Northamptonshire) - Wolrd No.50, LTA Colour Holder 302
Ben Bartram (Norfolk) - Wolrd No.52
Dahnon Ward (Derbyshire) - World No.135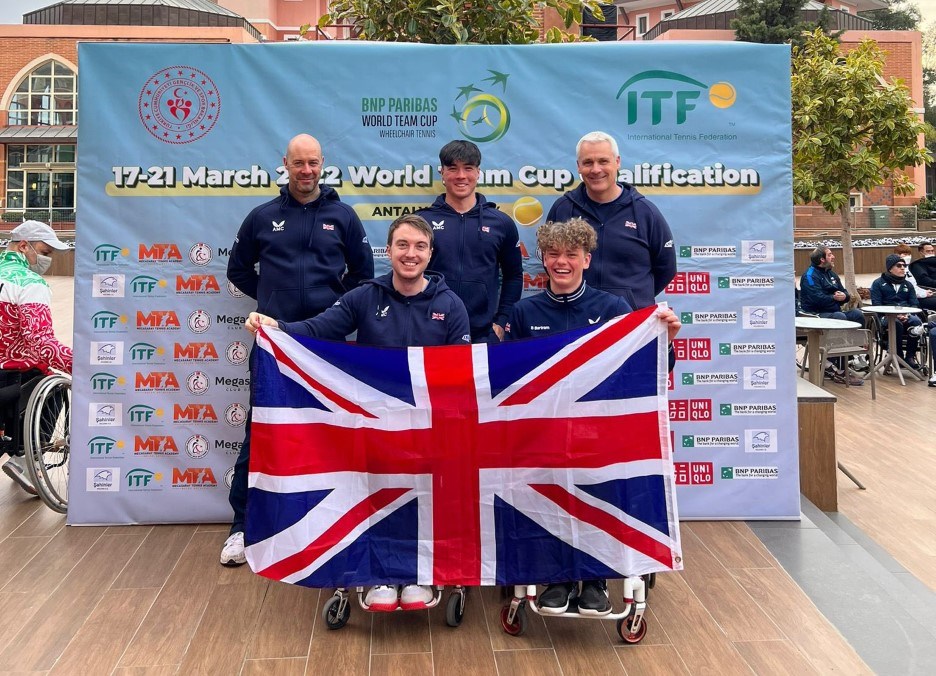 Hewett and Bailey were both part of the men's team that won the overall title for Great Britain back in 2019, while both Bartram and Ward were part of the junior team that year that won silver.
Great Britain's women's, quad and junior teams have already seccured their places in the Finals as a result of their performances at the 2021 event. However, having had to withdraw last year due to injuries, the men's team need to progrerss through qualification this year if they are to join the other teams at the finals in May.
What is the World Team Cup?
The Wheelchair Tennis World Team Cup is the wheelchair tennis equivalent of the Davis Cup and Billie Jean King Cup,. The event is the ITF's flagship wheelchair tennis team event, with players competing for their country to become world team champions across four divisions – men's, women's, quads and juniors.
The qualifitation event is taking place in Antalya, Turkey from 17-21 March, featuring more than 30 teams from across Europe, Africa, the Americas and Asia. The finals themselves will take place in Portugal in May.