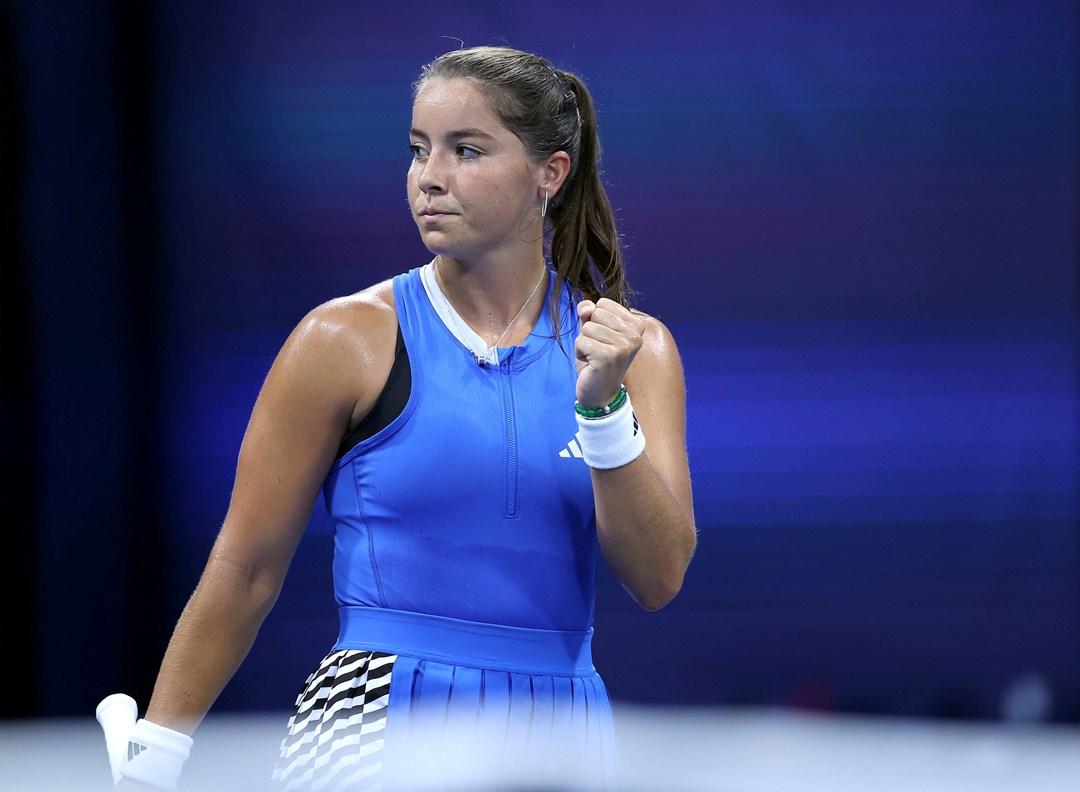 Grand Slam
US Open 2023: Jodie Burrage's debut win makes it seven Brits through to the second round
• 3 MINUTE READ
In a stunning opening two days at the US Open, seven of seven Brits in the singles main draw have progressed into the second round.
Jodie Burrage's 6-3, 6-4 victory over world No.38 Anna Blinkova not only marked the 24-year-olds third career top 40 win, but sealed a seventh straight sets win for British players in the first round at Flushing Meadows, joining Katie Boulter, Lily Miyazaki, Cam Norrie, Andy Murray, Jack Draper and Dan Evans.
This is the first time since 1977 that seven Brits have reached the second round in New York.
Burrage is one of three Brits in the women's draw to have claimed her first US Open main draw win and did so in just her first match in New York.
"It's my first slam without a wild card, which is great," she said after the match. "I was nervous going out there because you want to do well, you want to win. I keep proving to myself that I think I belong at this level."
US Open first round results
Katie Boulter (GBR) beat Diane Parry (FRA) 6-4, 6-0
Jodie Burrage (GBR) beat Anna Blinkova 6-3, 6-4
Lily Miyazaki (GBR) beat Margarita Betova 6-3, 6-3
Cam Norrie (GBR) beat Alexander Shevchenko 6-3, 6-2, 6-2
Dan Evans (GBR) beat Daniel Galan (COL) 6-4, 6-2, 7-5
Andy Murray (GBR) beat Corentin Moutet (FRA) 6-2, 7-5, 6-3
Jack Draper (GBR) beat Radu Albot (MOL) 6-1, 6-4, 6-3
Having been the last of the Brits to get on court on Tuesday, Burrage got to watch all the wins unfold and admitted she felt the pressure to make it a clean sweep.
"It's been a really good day for all of us," she said. "I wish I hadn't known everyone else had won when I was going on court, but who knows, maybe it helped me. It puts you in a better mood when other people are winning. It makes you believe that you can do it a little bit more."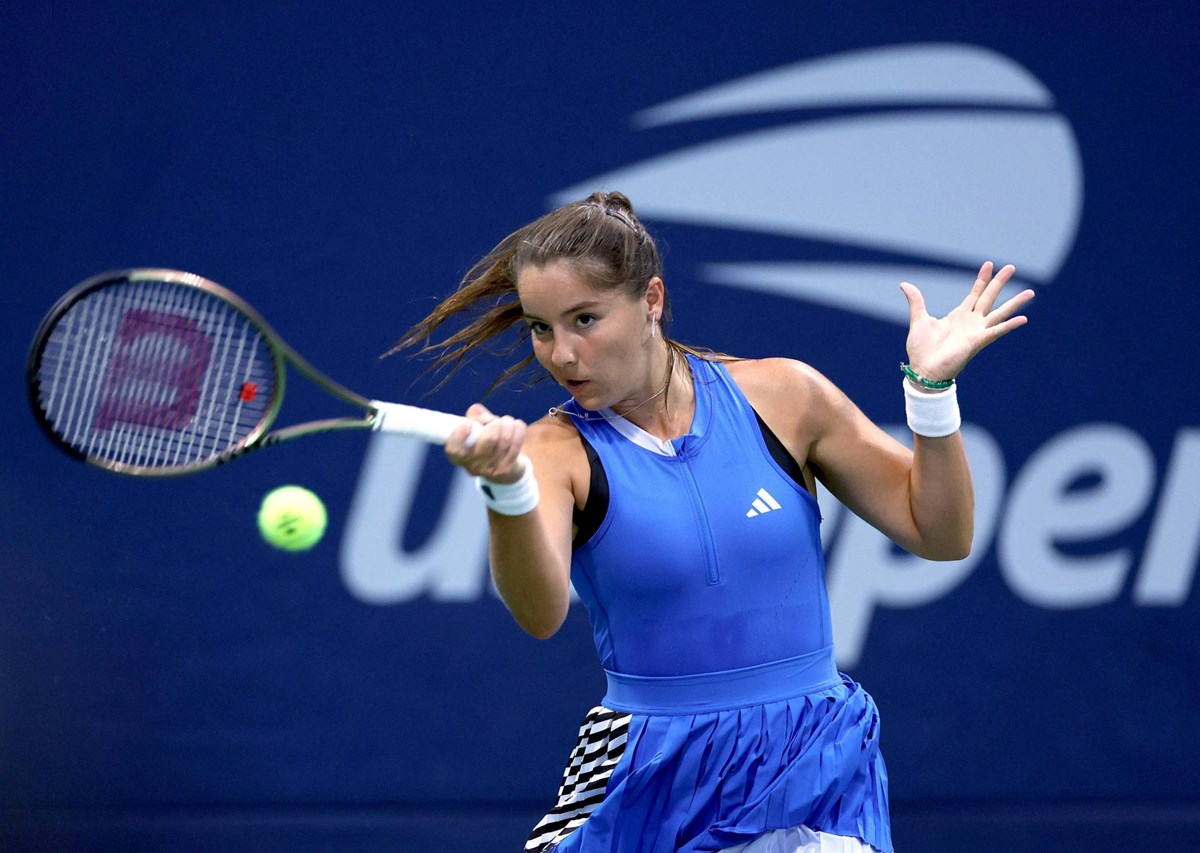 The win sends her through to what will be an extremely tough contest with Australian Open and world No.2 Aryna Sabalenka.
"It's a massive match," she said. "Probably one of the biggest ones I would have played in my career. I'll go out there, enjoy it like I always do and take the confidence from the matches I played this week and the last few weeks and months."
Second round match-ups
Katie Boulter (GBR) vs Yafan Wang (CHN)
Jodie Burrage (GBR) vs Aryna Sabalenka (seeded 2)
Lily Miyazaki (GBR) vs Belinda Bencic (SUI, seeded 15)
Cam Norrie (GBR) vs Yu Hsiou Hsu (TWN)
Dan Evans (GBR) vs Botic van de Zandschlup (NED)
Andy Murray (GBR) vs Grigor Dimitrov (BUL, seeded 19)
Jack Draper (GBR) vs Hubert Hurkacz (POL, seeded 17)
A fantastic opening round for the Brits started on Monday night, where 28-year-old Miyazaki started her first Grand Slam main draw outside of Wimbledon with a brilliant 6-3, 6-3 win over Maragarita Betova to set up a clash against 15th seed and Olympic gold medallist, Belinda Bencic in the second round.
Day two got off to the perfect start as well, with both British No.1s banking impressive first round victories. Katie Boulter was in imperious form against Diane Parry and blasted past the French star 6-4, 6-1, while Cam Norrie returned to winning ways against 22-year-old Alexander Shevchenko 6-3, 6-2, 6-2.
"I always have good feelings coming to New York," said Norrie in his press conference. "I think I set the tone really high in terms of the standard in my practices, and it showed going into the match today. I was a bit more calm on the court and managed my serve really well and served well in the big moments."
British No.2 Evans came through a tricky draw against Daniel Galan with a 6-3, 6-2, 7-5 victory to set up a clash against Botic van de Zandschlup in round two.
Murray and Draper all came into the US Open with question marks over injuries, but all three put in dominant performances to clinch straight sets wins.
36-year-old Murray made history once again at Flushing Meadows, with the former No.1 claiming his 200th Grand Slam win as the same tournament that saw him lift his first major title in 2012.
The Brit overturned a 5-3 deficit in the second set to knock out French star Corentin Moutet 6-2, 7-5, 6-4.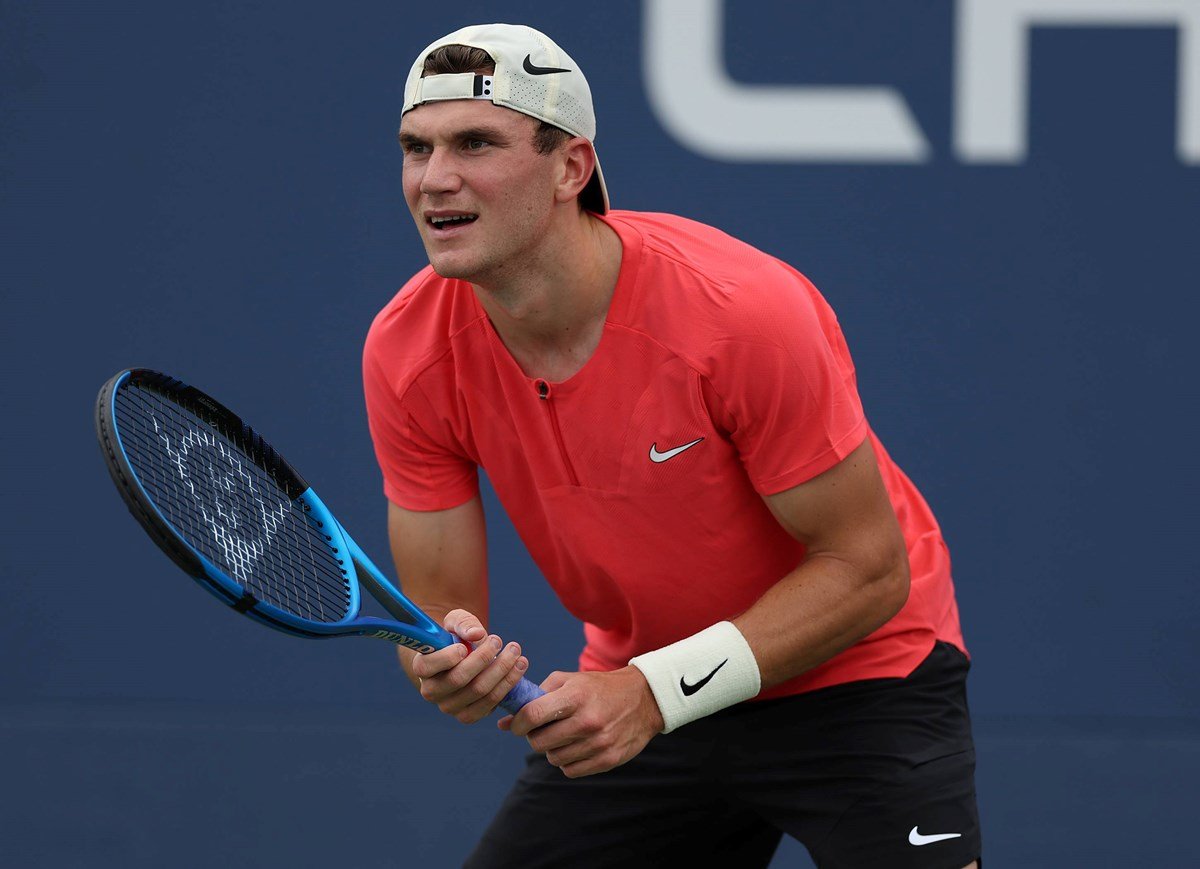 Draper made a winning return to the US Open – where he reached the third round on debut last year – against Moldova's Radu Albot. The 21-year-old's 6-1, 6-4, 6-3 victory is his first major win of the season.
"It's been a tough couple of months," Draper said. "When I was in Paris I think after I came to press, I thought it would be a short-term thing but it turned long time and I'm sort of still doing all the rehab for it.
"With all the training I've done, I've had a lot of opportunity to work on my body and work on my game. I can honestly say that 12 months down the line (from his performances at the US Open in 2022) I do believe I'm a better tennis player."
"Having other Brits do well in the draw's amazing for British tennis. You always say it, but we can all push each other to be better. Seeing other players do well that I'm training with on a daily basis makes me really happy because I see what they're going through, their journey."