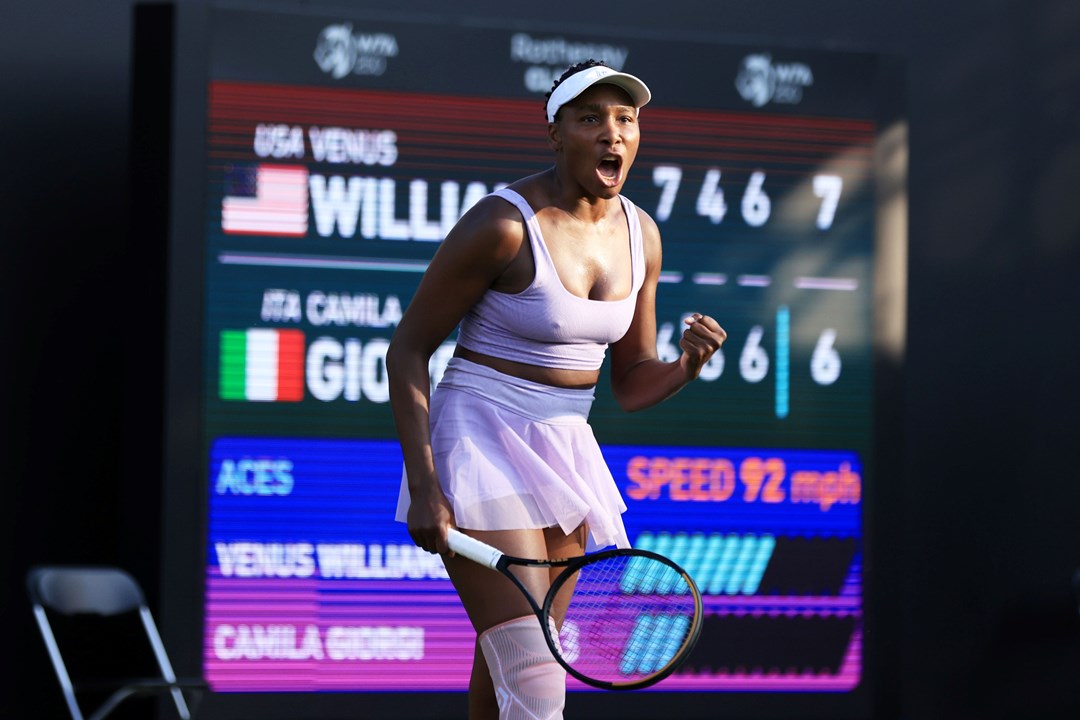 International
Venus Williams overcomes Italy's Camila Giorgi in explosive opening round clash
• 3 MINUTE READ
Sporting legend, Venus Williams, made headlines yesterday after making an epic return, defeating Italy's Camila Giorgi 7-6(5), 4-6, 7-6(6) in a nail biting three-set thriller at the Rothesay Classic Birmingham.
Having won a jaw-dropping 49 Tour-level titles including seven Grand Slam wins – and that's accounting for her singles success alone – the former world No.1 added yet another career achievement to her seemingly infinite number of accolades after reaching her 100th career win on the grass.
"This one is especially sweet," Williams enthused. "The last couple of years I have played little to no matches, with long stretches in between, and that's very challenging.
"When I was on court, I was reminded of things that I used to do that worked really well. I experienced a lot of déjà vu moments when I was out there where I'd think to myself, 'oh, yeah! I remember that. This works!' I've never had that experience before in my life."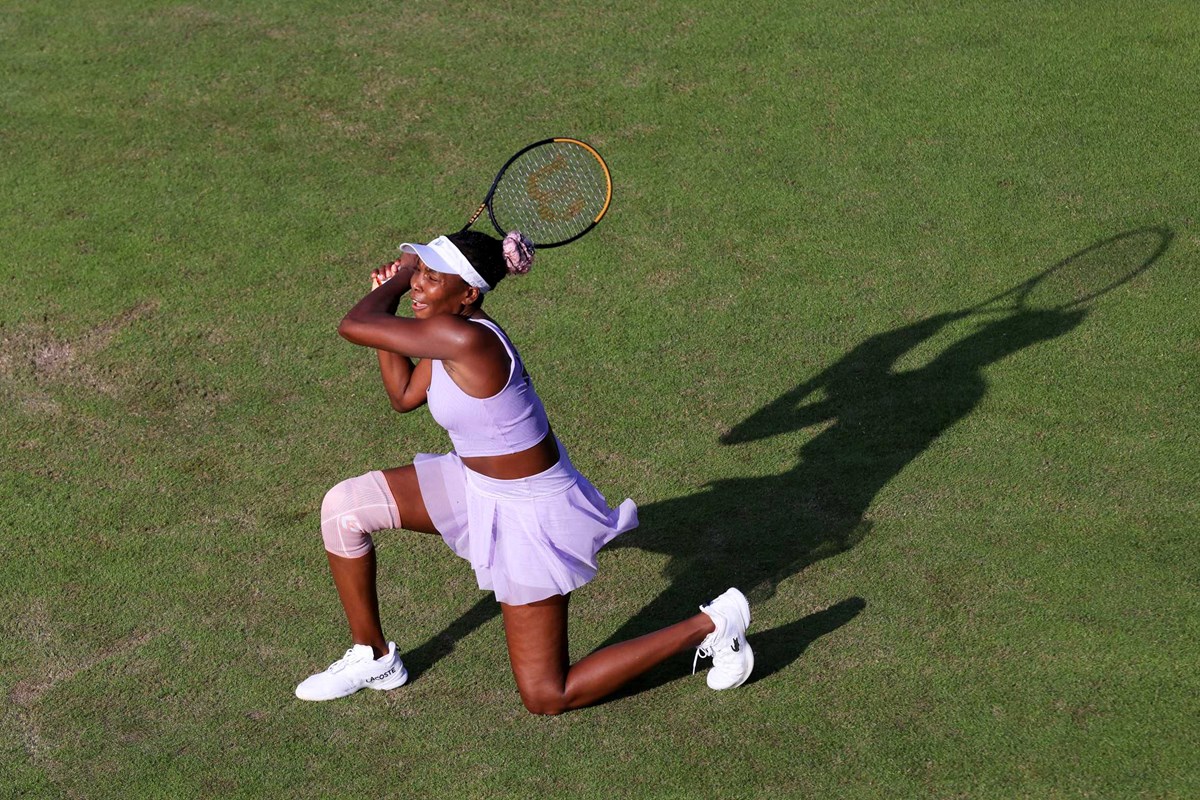 Her second win at Tour level in two years didn't come without adversity, however, as the teary-eyed American found herself battling against physical problems early in the match.
"I wasn't expecting that," said Williams. "I was literally winning in the first set when I had to take a time out. I never take timeouts. So, in my head I'm just thinking, 'OMG! I haven't played any matches, and I desperately need this match; I have to stay out here no matter what.'
"After a while, I think I was able to accept the situation and try to adjust to it and do what I could with what I had today."
With her right knee strapped, Williams soon adapted as she dialled into her strengths to triumph in the opening set tiebreak. However, Giorgi wasn't to be silenced for long, finding an early double break in the second set to call for a deciding shootout.
Williams, now ranked 657, began to run away with the match with her first serve percentage rising to a concrete 80% in the final set. However, the reigning Merida Open champion continued to pile on the pressure, reigning in the unforced errors to return the break and claw her way back into contention at 5-5.
Now little separating the two, both galloped towards a deciding set tiebreak. Yet, ultimately, it was the seven-time singles Grand Slam champion who prevailed after three hours and 16 minutes of mouth-watering tennis.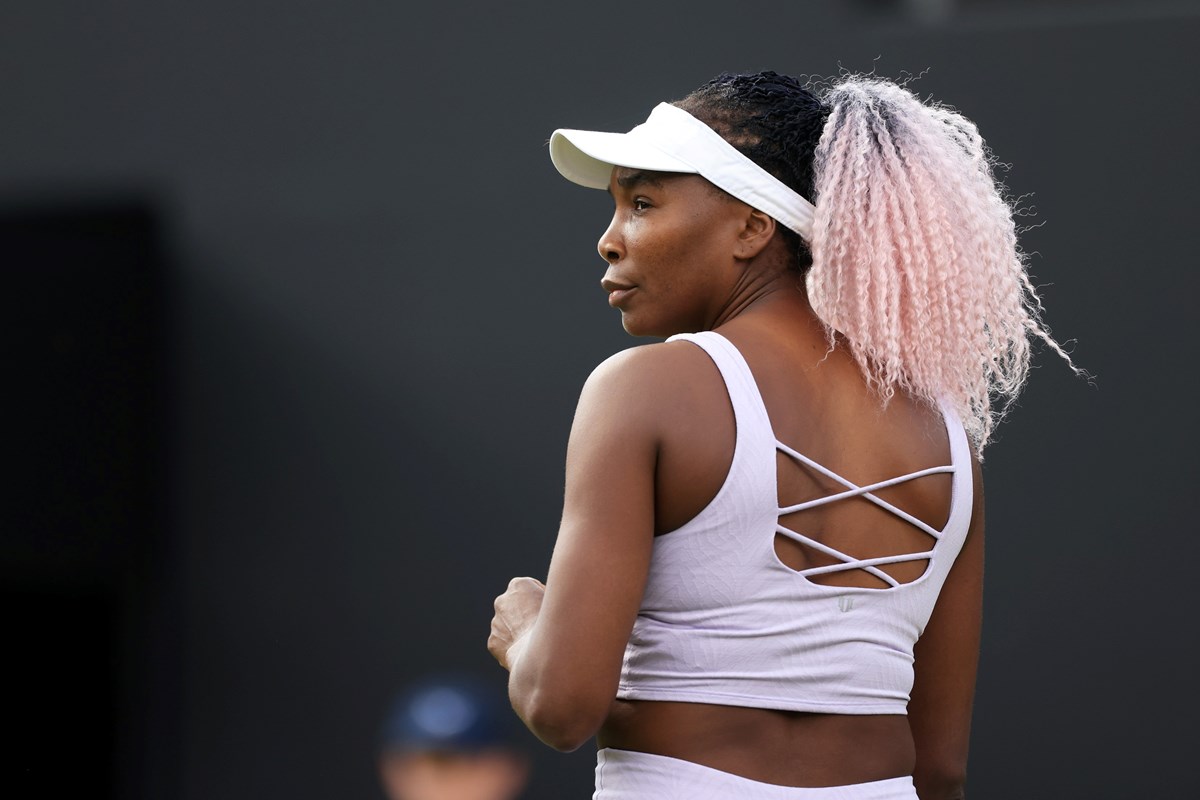 "I thought I played well today, and she did too. I'm surprised she's not number one in the world," Williams said.
"There were so many moments where I thought the match was over and she hit a shot out of nowhere so she pushed me to be better than what I thought I could be."
Turned professional in 1994, the tennis superstar's flat and forceful forehand remains in her arsenal as she continues to pepper her opponents, still carrying that same competitivity and adoration of the sport 28 years on.
"Oh my gosh, tennis is awesome!" added Williams. "I think there are so many people who'd love to do what I'm doing right now, so I don't take it for granted.
"I've been out the last few years, and I haven't had the chance to play the way I wanted to; it was out of my control. So, for me, this is all about the fact that I can play great tennis. There's no doubt about it."
Venus Williams makes surprise visit to community groups at the Rothesay Classic Birmingham
Find out more about Venus Williams and Elina Svitolina's visit to community groups Carolle and Iman tennis, Sunnah Sports, and Achieving Goalz and Dreams at the Edgbaston Priory Club.