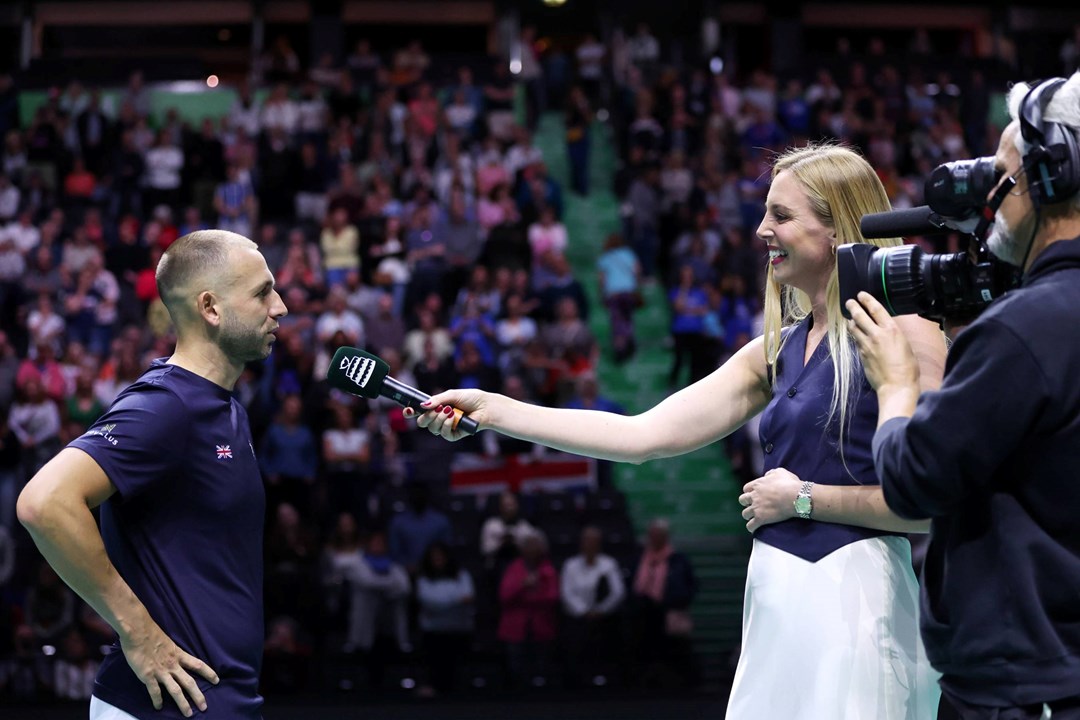 GB Teams
"It was a really smart team selection tactically" – former tennis star & broadcaster Naomi Broady analyses Britain's Davis Cup win over Australia
• 2 MINUTE READ
As the dust settles on a fantastic win for Great Britain over Australia in their opening match at the Davis Cup Finals in Manchester, former British tennis star, broadcaster and commentator Naomi Broady breaks down the significance of the win, team selections and why Dan Evans and Jack Draper found success at the AO Arena, in her first of three blogs from this year's Davis Cup.
What an incredible tie! Every single match was so close and you just couldn't call who was going to win right up until the end of each rubber.
The momentum swung from one way to the other so many times throughout the matches and everyone had to fight until the end – which proved the theme of the day.
For the British performances – the grit and determination were just outstanding. To be honest, in those Davis Cup matches there is very little between the teams in terms of level, so that's when the crowd comes into play massively and in the end, will be a defining factor for Great Britain.
I think it will end up being a massive win in terms of the group standings at the end of the week because Australia are such a strong team.
It was really smart team selection tactically from Leon. I think Dan's (Evans) game – as we saw – suited the courts perfectly today and he looked brilliant in the singles. De Minaur came in in great form, but so did Dan off the back of his biggest career title in Washington and he's clearly taken huge confidence from that.
Using his slice backhand the ball was staying low on this court and he seems to be moving really well. In the same way that Jack (Draper) did, he was just feeding off the crowd and the atmosphere was absolutely amazing. So often this week I think that might just push them over the line.
I think it suited Jack as well – his shots just stayed through the court, which is what you want on this surface. I meant that he could stay aggressive without the ball sitting up in the way that it might for other players who rely on more heavy top spin shots.
This team selection showed the experience that Leon has now at the Davis Cup that he's gained over the years. It's hugely positive that he feels able to make these brave decisions and they pay off.
For Dan and Neal (Skupski) it was tough in the doubles – three out of the four players on court were Grand Slam champions, which is just a nod again to how strong this group is.
It was brilliant tennis from start to finish. I think they already know what a great pairing they are to have pushed multiple Grand Slam champions and finalists to two really close sets, especially considering the success that Ebden and Purcell have had together as well.
Great Britain will be back in action on Friday 15 September from 13:00 as they take on Switzerland in their second match. Read the full tie preview here.
Get your Davis Cup tickets
Limited tickets for the Davis Cup start from £5 for under 18s and £10 for adults and are still available to buy.