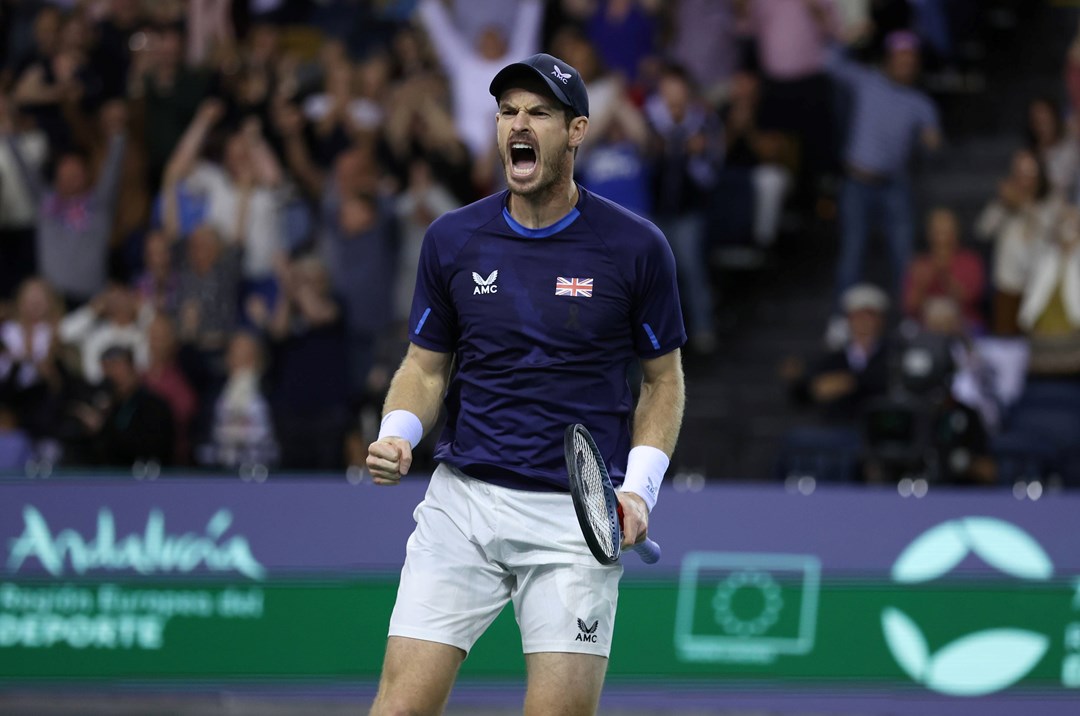 GB Teams
Davis Cup 2022: Great Britain finish group stages with win over Kazakhstan
• 1 MINUTE READ
Get all the latest updates and follow the action from Great Britain's final Davis Cup Finals match against Kazakhstan.
Result: Great Britain 2-1 Kazakhstan
Highlights
Joe Salisbury & Neal Skupski win deciding doubles 7-6(2), 6-7(9), 7-6(4)
Cam Norrie defeated by Alexander Bublik 6-4, 6-3
Andy Murray gives the Brits the opening win over Dmitry Popko 6-4, 6-3
Get all the live scores from the Davis Cup here
Match three - Joe Salisbury & Neal Skupski come through epic doubles decider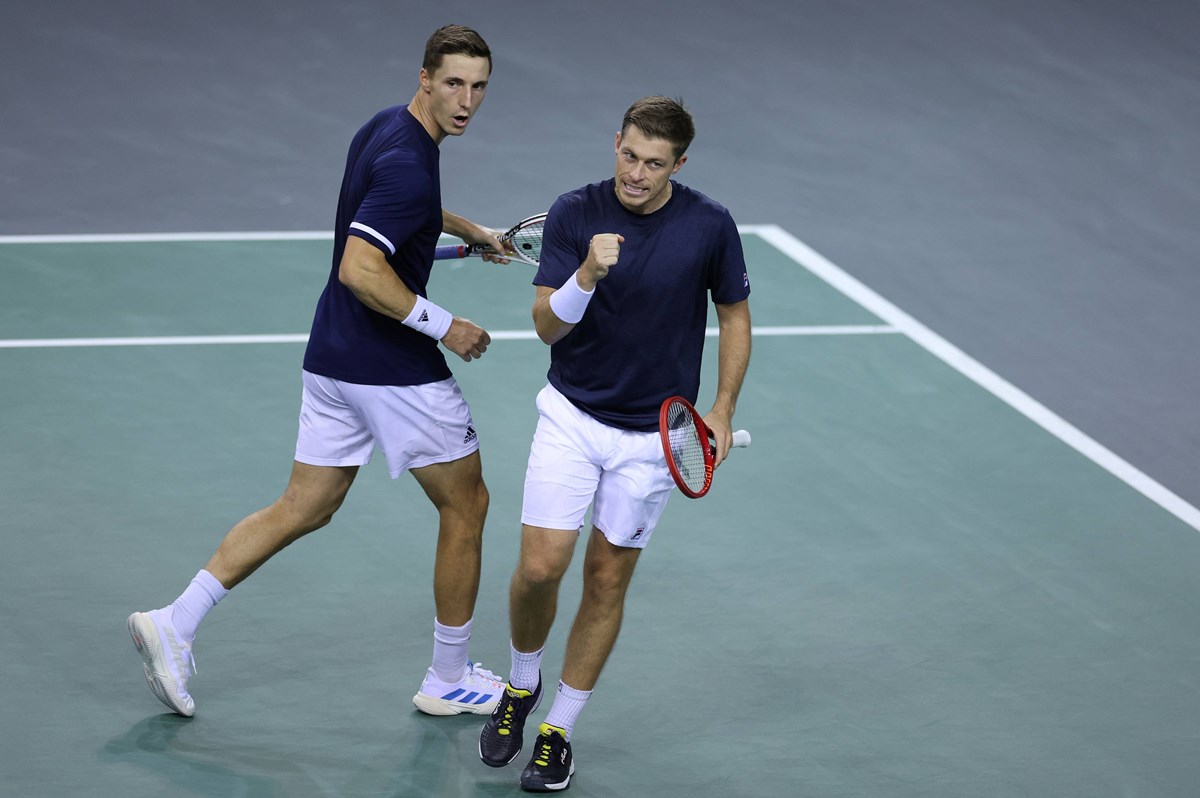 Joe Salisbury and Neal Skupski battled through a marathon doubles match with Alexander Bublik and Aleksandr Nedovysev, securing the victory for the Brits with a 7-6(2), 6-7(9), 7-6(4) win.
"It's been a long tough week – obviously very disappointing in those opening matches – but even though we weren't playing to get through the group, we still have a lot of pride," said Salisbury. "It's a special moment playing for your country in front of special fans."
In stark contrast to their previous two doubles deciders, both teams were incredibly efficient on serve. The Brits has a glimmer of a chance with two break points in the second game but those would be the only opportunities of the set, with both teams winning between 77-88% points off the first serve.
There were moments where Bublik threatened to take over the match, but despite his flair and strong returning, the Brits stayed on serve to force the tie-break.
Despite the Kazakh team taking the early advantage, the Brits fired back with a pair of mini-breaks off the forehand of Skupksi. World-class defence at the net from Salisbury forced the error from Nedovysev to set up a 4-1 lead. There was no catching them from there – Skupski sealing the set with big ace.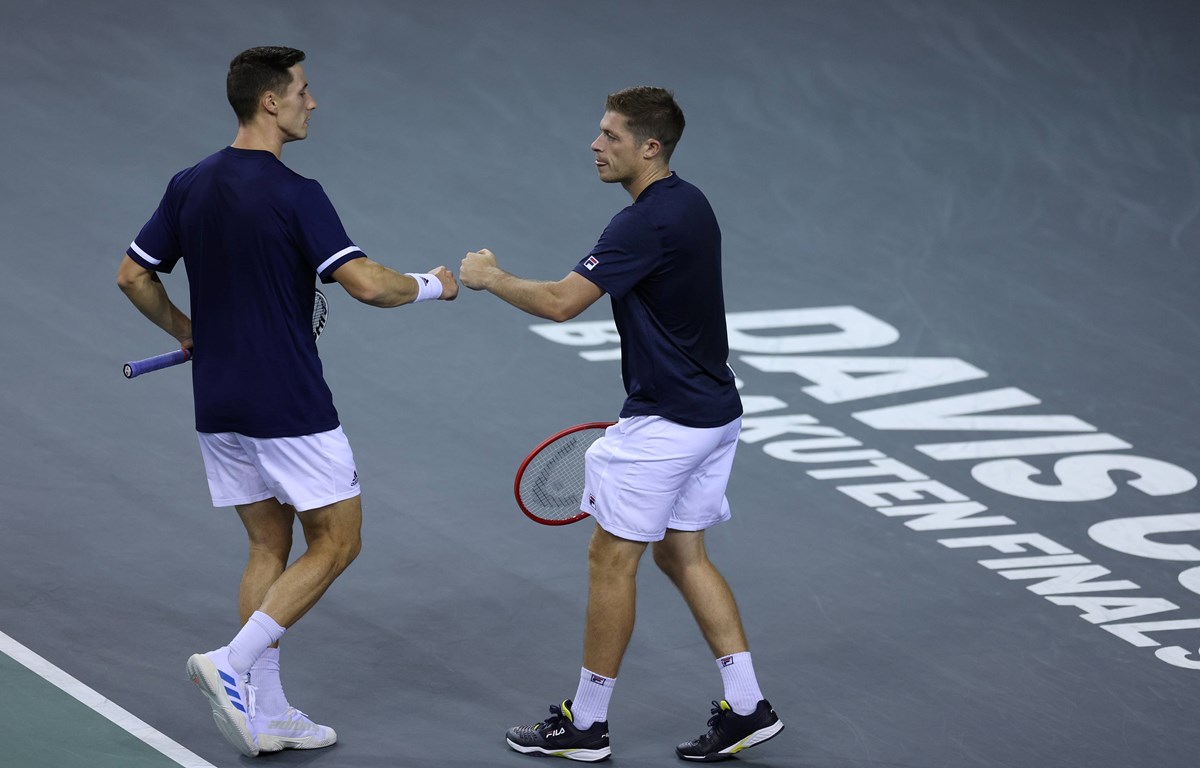 The Kazakh pair have gone unbeaten all week and looked like they might be on for a comeback with three break points at 0-40 against Skupski's serve early in the second. A six-time title winner and Grand Slam runner-up this season, the 32-year-old refused to let their opponents get ahead and seals the hold with a combination of excellent serving solid net play.
Facing their one and only break point of the set, Bublik unleashed a 214kph second serve to keep the Kazakh's chances alive.
Bublik's return had been a threat all match and it proved lethal in the tie-break, helping the Kazakh team secure three set points at 6-3. Salisbury and Skupski have made a lot of their success this year by coming up big in the toughest moments and not only levelled at 6-6 but saved three further set points before Nedovysev served it out for 11-9.
On they went into a third – where once again both sides refused to blink and stayed resilient on serve. Through three sets of tennis and just eight break points – four each side – there wasn't a single break of serve, calling for yet another tie-break.
It all came down to this – and the Brits proved to have the mental edge. The Kazakh's made a rare volley miss and a double fault off Bublik's serve to march to a 3-0 lead. Bublik helped rescue one mini-break, but spurred on by the roaring British crowd, the victory was sealed as the singles star hit long on an attempted lob.
Match two - Alexander Bublik levels the tie with win over Cam Norrie
Alexander Bublik levelled the scores for Kazakhstan with an inspired 6-4, 6-3 win over British No.1 Cam Norrie.
As with his previous two singles matches this week, Norrie suffered an early break after a slow star, but bounced back instantly with a beautiful mix of forehand winners to level at 1-1.
Serving troubles continued for both players. Bublik broke at 3-3 off the back of his best point of the set, but once again couldn't consolidate with his usual weapon of a serve.
Usually, one of the most consistent players, Norrie's growing error-count proved costly with Bublik securing his third break of the first set and this time, made no mistake. The Marseille champion closed out the set in 40 minutes with his fifth ace of the match and a clinical serve and volley on set point.
Norrie has enjoyed the best season of his career in 2022, with titles at Delray Bean and Lyon, as well as reaching the semi-finals at Wimbledon, but has struggled to find his usual form this week.
Costly errors gifted Bublik an easy 2-0 lead to start the second set and the 6ft 5in Kazakh's quality only continued to grow. Having come in without a singles win this week, Bublik was able to comfortably see out the second set to the loss of just four points on serve.
Match one - Andy Murray claims 41st Davis Cup victory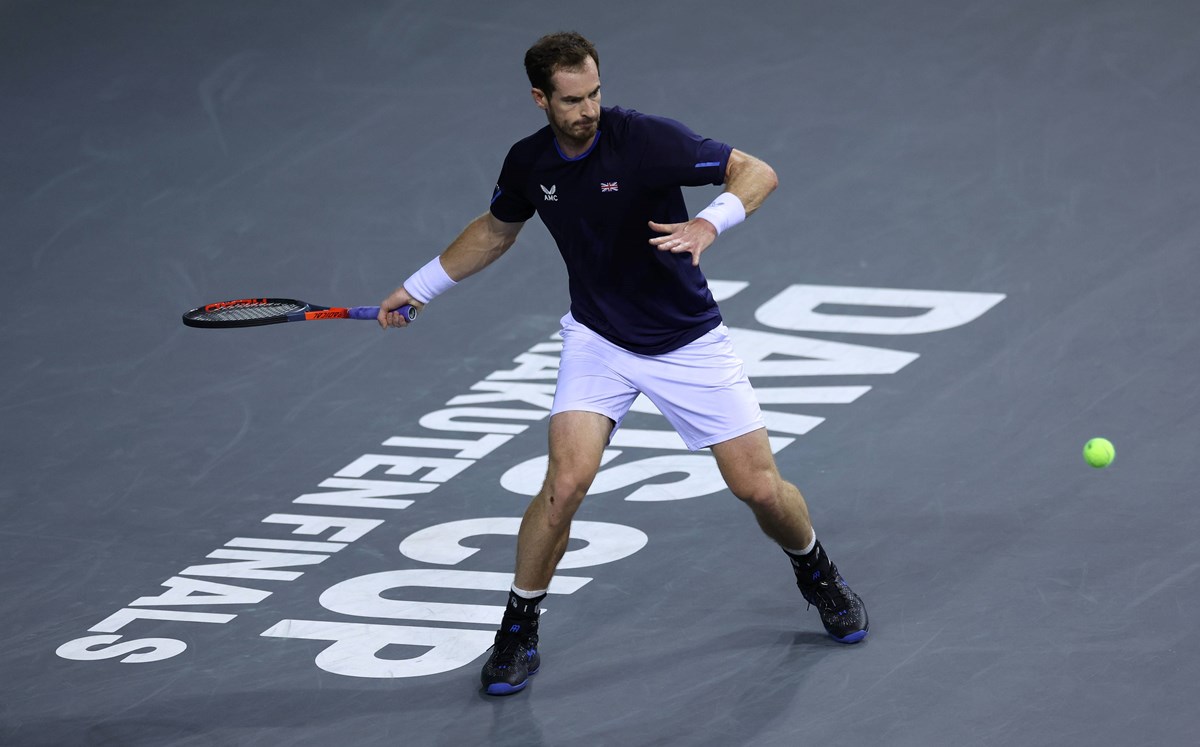 Andy Murray joins Davis Cup great Bobby Wilson at joint third in Britain's list of all-time match winners after claiming his 41st victory over Dmitry Popko 6-4, 6-3.
"Today was not easy for us as a team because we had high expectations, but it was amazing to play again in front of this crowd," he said. "The team we have is amazing and Leon has done a brilliant job. Although the result wasn't what we wanted, I've had a brilliant week and have really enjoyed it.
"Hopefully we get another opportunity to play here again in the future and I'm still in with a chance of getting selected – it's not getting any easier."
Playing in his first Davis Cup singles rubber since 2019, Murray soon realised he had a test on his hands against the world No.227 as a long exchange of backhands set up 0-30 on the Brit's serve at 1-1. Full of confidence and with little on the line, Popko was comfortable to sit back and trade blows with the Brit, waiting for the mistakes that eventually saw him take the first break.
Trouble seemed to be growing for Murray facing two break points on his next service game as well, but having overturned a 15-40 deficit to hold, he broke back straight away on the second time of asking.
Murray's steel baseline defence now in full flow, Popko's opportunity to run away with the match had disintegrated. As the pair moved towards the business end of the set, Popko looked a different player to his near faultless start, with four errors giving Murray the break for a one set lead.
Taking advantage of his opponent's drop in form, Murray came out more attacking to start the second set, and his advances on the net proved too much for Popko to handle. It took him only 14 minutes to race to a 3-0 lead.
From there it was fairly routine for the former world No.1. Murray was dangerous off his first serve throughout the second set – winning 12 of 14 points when it landed in – to see out his 41st match victory for Great Britain.