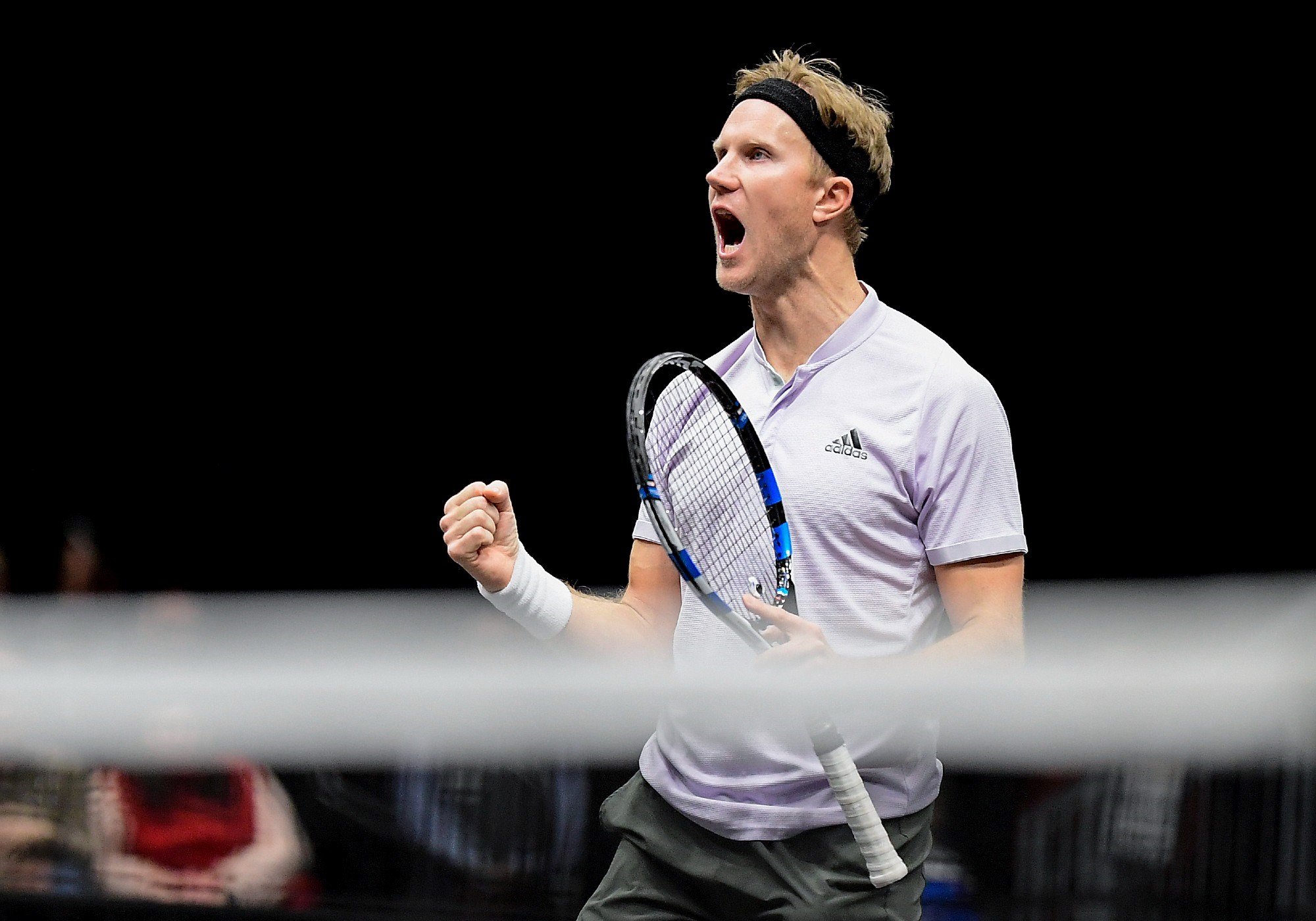 AGE37
HEIGHT196 cm
PLAYSLeft-handed
BACKHANDOne-handed
LTA SUPPORT NTC Pro Access
TURNED PRO2004
Get to know Dominic Inglot
About
QUICK-FIRE FACTS
Nickname: Dom the Bomb
Place of birth: London
Lives: London
Trains: NTC/Wimbledon
Family: Father, Andrei, is a landlord and former professional football player; mother, Elizabeth, a house wife' brother, Alex currently an ATP Board member having been Director of Communications at Sportradar
Likes: Volleyball, music and golf
Favourite tournament: Wimbledon
TENNIS BEGINNINGS (& PERSONAL)
Started playing tennis aged eight on a holiday in Portugal... Speaks Polish and English...Studied finance at the University of Virginia... Was a tennis double for actor Paul Bettany in the Hollywood film 'Wimbledon'
Tennis Career
Teaming up with fellow Brit Ken Skupski, Inglot reached the second round of the men's doubles at the Australian Open - losing out to Raven Klaasen and Ben McLachlan.
Partnered with Luke Bambridge, Inglot reached the semi-finals of the ATP 250 in Singapore in February and came runner up in the ATP 250 Estoril at the end of April. Partnered with Matt Reid, he won the ATP Challenger in Marbella in April.
Won New York Open title alongside Aisam-Ul-Haq Qureshi.
Only times going beyond the QF this year were both on grass recently defending title in Den Bosch and reaching SF at Eastbourne (both times with Krajicek).
Won ATP tour titles in Istanbul, Den Bosch and Basel with Skugor and also reached Wimbledon men's SF with him, falling in five sets to eventual champions Bryan & Sock. Also won Tour title in Budapest w/Lindstedt.
Doubles specialist Inglot attended University of Virginia in America and was the No. 2 doubles player in the NCAA All-Tournament Team (winning NCAA doubles in 2008), and won silver at the 2009 World University Games in Belgrade. In 2010 qualified for his first Grand Slam tournament with Chris Eaton at Wimbledon, where they beat the then-world no.1 team of Daniel Nestor and Nenad Zimonjic in the upset of the tournament 7-5, 5-7, 7-6(4), 6-7(3), 8-6 on their way to the third round. A serious ankle injury hampered Inglot's 2011 but he bounced back in style in 2012, making his first-ever ATP Tour final at the 2012 US Men's Clay Court Championships and followed up by winning his first ATP doubles title with Treat Huey at 2012 Washington. Made his Davis Cup debut in 2014 vs. USA and was part of the winning team in 2015.
*ATP Challenger and ITF titles have been combined in the overall ITF titles on this page