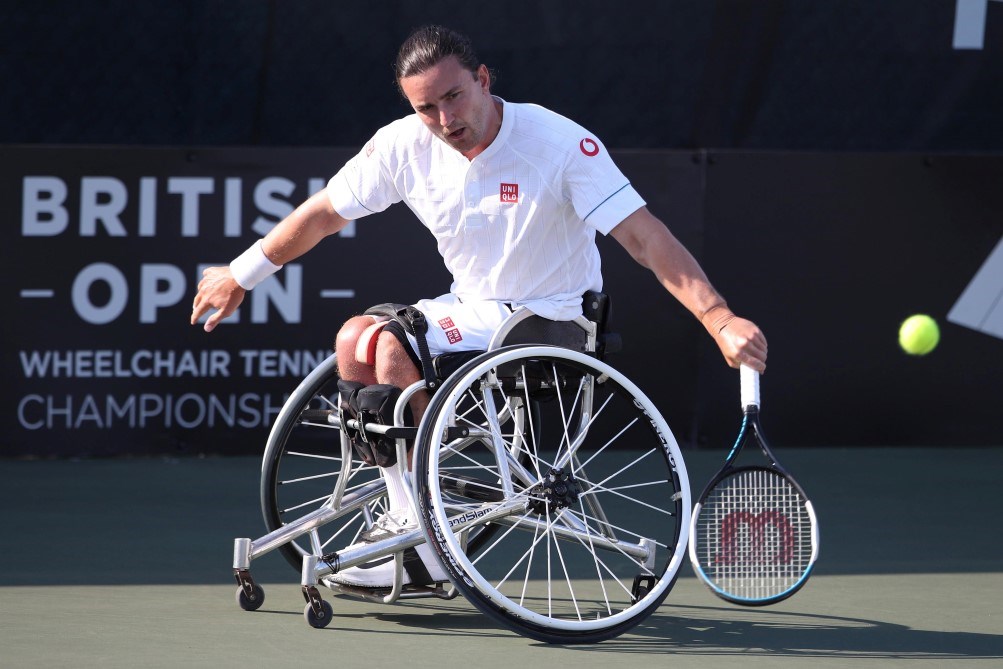 International
British Open 2022: Gordon Reid and Joachim Gerard finish runners-up in the men's doubles
• 3 MINUTE READ
Gordon Reid and Belgium's Joachim Gerard finished runners-up of the British Open men's doubles final after losing 6-3, 3-6, [10-8] in a fiercely contested battle to second seeds, Martin de la Puente and Nicolas Peifer.
This marks the champions' second title together in the space of a month, while the Frenchman adds a third British Open title to his impressive list of accolades.
Speaking after finishing runners-up at the Nottingham Tennis Centre, former doubles champion Reid shared his thoughts and emotions.
"It was a tight one in the end but they deserved it," explained Reid. "Not our best day today but it was still good fun to play with Jo.
"It's not very often I get to play with anyone other than Alfie (Hewett) so it's nice to play with a guy with a bit longer arms but yeah it was good fun and hopefully we get the chance in the future again."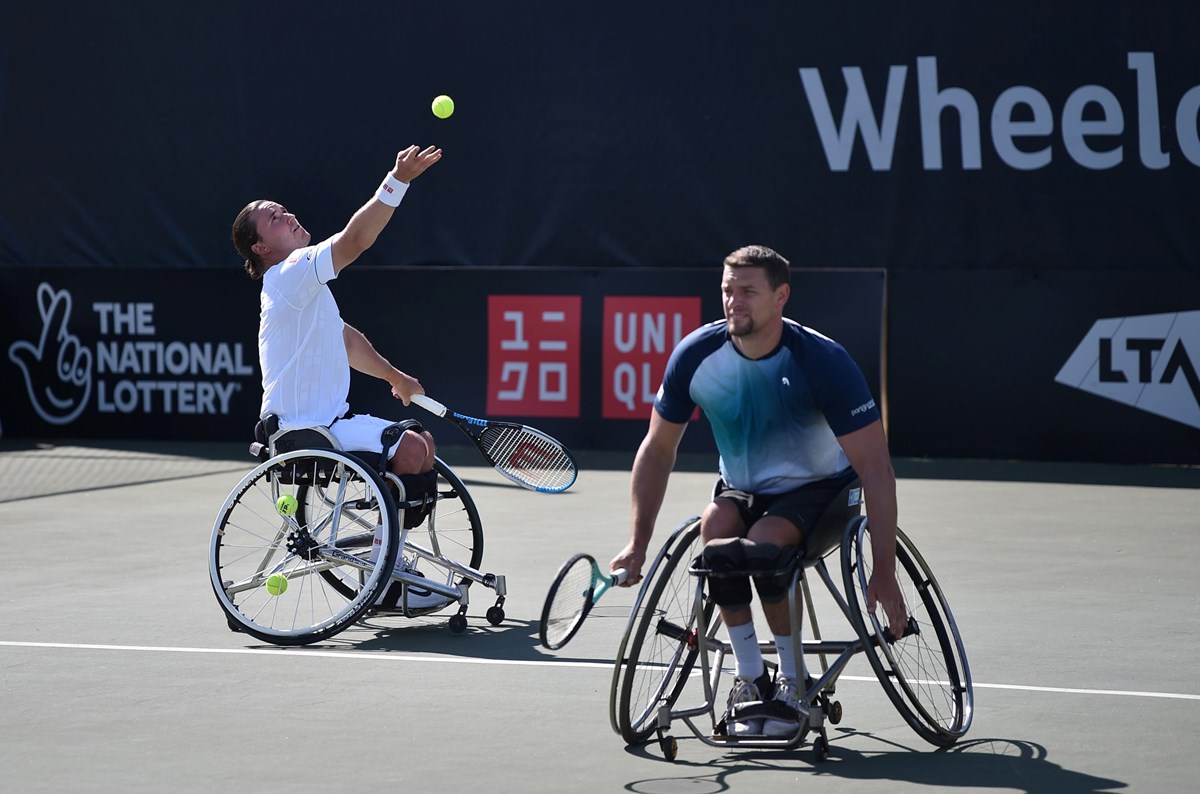 The 2017 Australian Open champions appeared to get off to a nervy start, but their aggression began to rise as they kept a menacing presence for the duration of the opening set. Despite clinging on to a crucial hold to stay afloat at 5-3 down, the opposition's extensive number of points won on first serve did them great justice as they closed out the opening set with a 6-3 lead.
However, stamping their mark in the early passages of the second, Reid and Gerard found an opening in their opponents' defence as they charged in with a break to take an early lead. As they continued to capitalise on their tactical nuances and clean up their unforced error count, Reid and Gerard produced a seismic turn around as they blitzed the set6-3 to force a deciding tie-break.
At a 6-2 deficit, Reid and Gerard had a tall order to fulfil, but they remained collected as a timely stroke from the Belgian awarded them back-to-back points to get a foothold in the match. At 7-7, the top seeds sprung to life as they edged towards the finishing line, but it wasn't to be as a volley from De la Puente put the match to bed in one hour and 44 minutes.
After a fascinating final on the penultimate day of play at this year's British Open, Reid had some kind words to share as he reflected on his time at the Nottingham Tennis Centre.
"Thanks to the guys at the LTA for their help again," said Reid. "A big thanks to Sam, the physio, and AJ the doctor who have been helping me out a lot, more than I would like recently. But they're the reason why I'm playing so a big thanks to them."