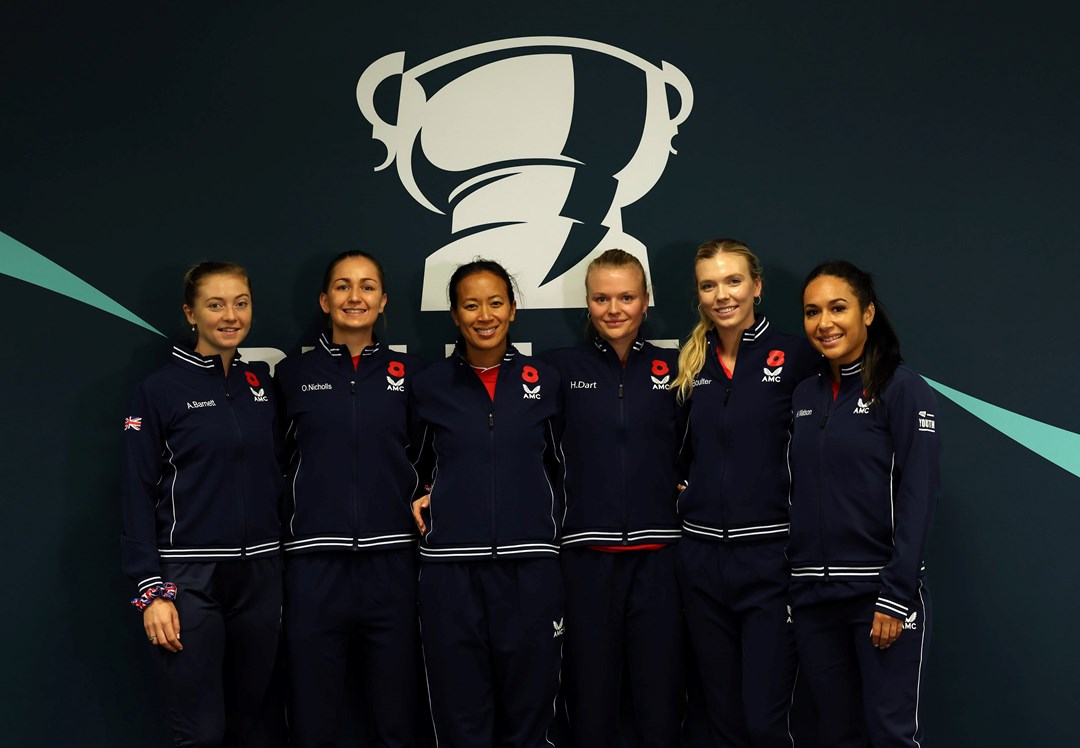 GB Teams
Billie Jean King Cup Finals 2022: Great Britain defeated by Kazakhstan 2-1
• 4 MINUTE READ
Live match updates from Great Britain's opening tie in Group C of the Billie Jean King Cup Finals against Kazakhstan.
Key moments:
Alicia Barnett and Olivia Nicholls make it 2-1 for Great Britain after straight-sets win
Katie Boulter loses opening tie 4-6, 6-3, 6-2 against Yulia Putintseva
Harriet Dart suffers 6-1, 6-3 defeat to Elena Rybakina
Highlights:
Match three – Great Britain's doubles delight after Barnett and Nicholls' dreamy debut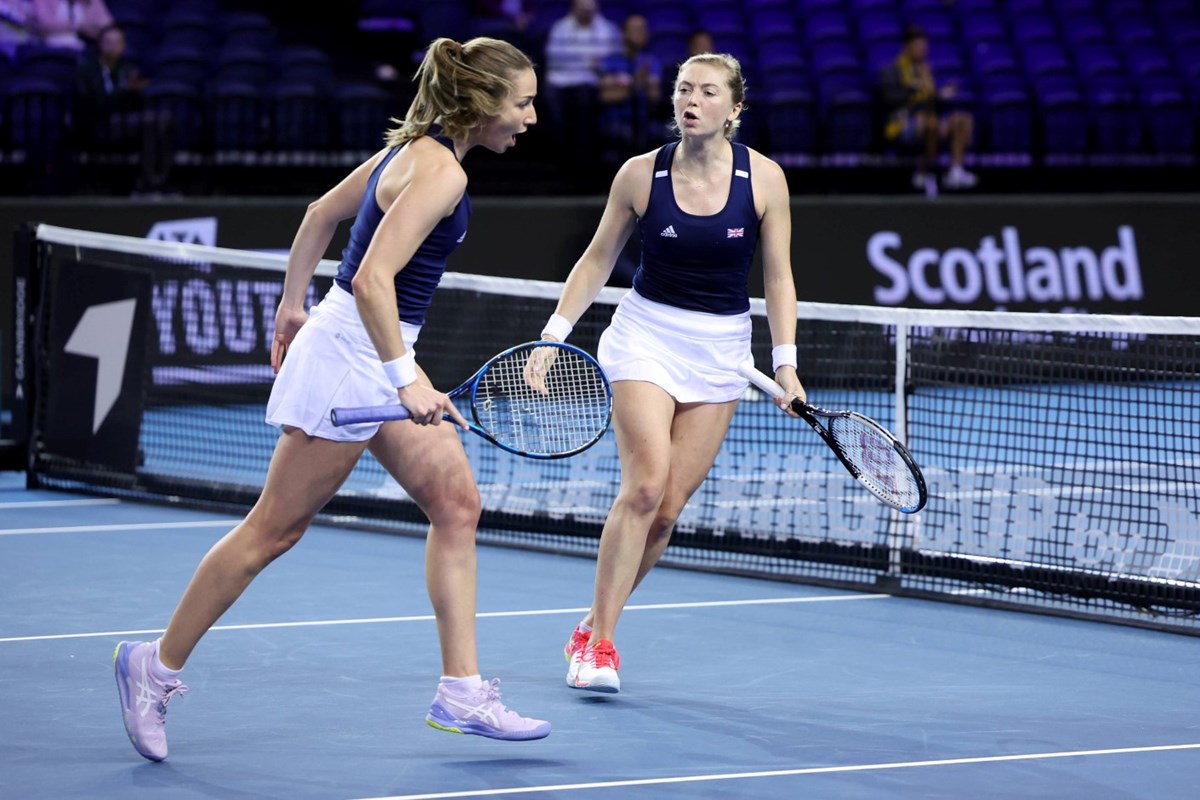 Britain's top women's duo, Alicia Barnett and Olivia Nicholls made a memorable Billie Jean King Cup debut after defeating this year's Sydney Open doubles champion, Anna Danilina, and Grand Slam winner, Elena Rybakina, 7-5, 6-3.
The opening set saw the British pair master up an impressive 73% of points won on first serve compared to their opponent's 61%. A break of serve at 4-3 by Rybakina and Danilina followed an immediate response from the British pair as they defended comfortably to find the equaliser. On the brink of a second, Barnett and Nicholls were awarded the first set point of the match but were unable to find an opening in the Kazakhstani defence. Yet, they weren't going to make the same mistake twice as they capitalised on a second set point, putting Great Britain in the lead.
With the scoreboard leaning in their favour, Barnett and Nicholls introduced some courageous play into the mix, peppering their opponents with force, and after claiming their third break of the match, this year's Granby champions were on track for a debut of dreams. With a serve and volley to finish the job on match point, Nicholls and Barnett got a point on the board for Great Britain.
Match two – Harriet Dart falls short to reigning Wimbledon champion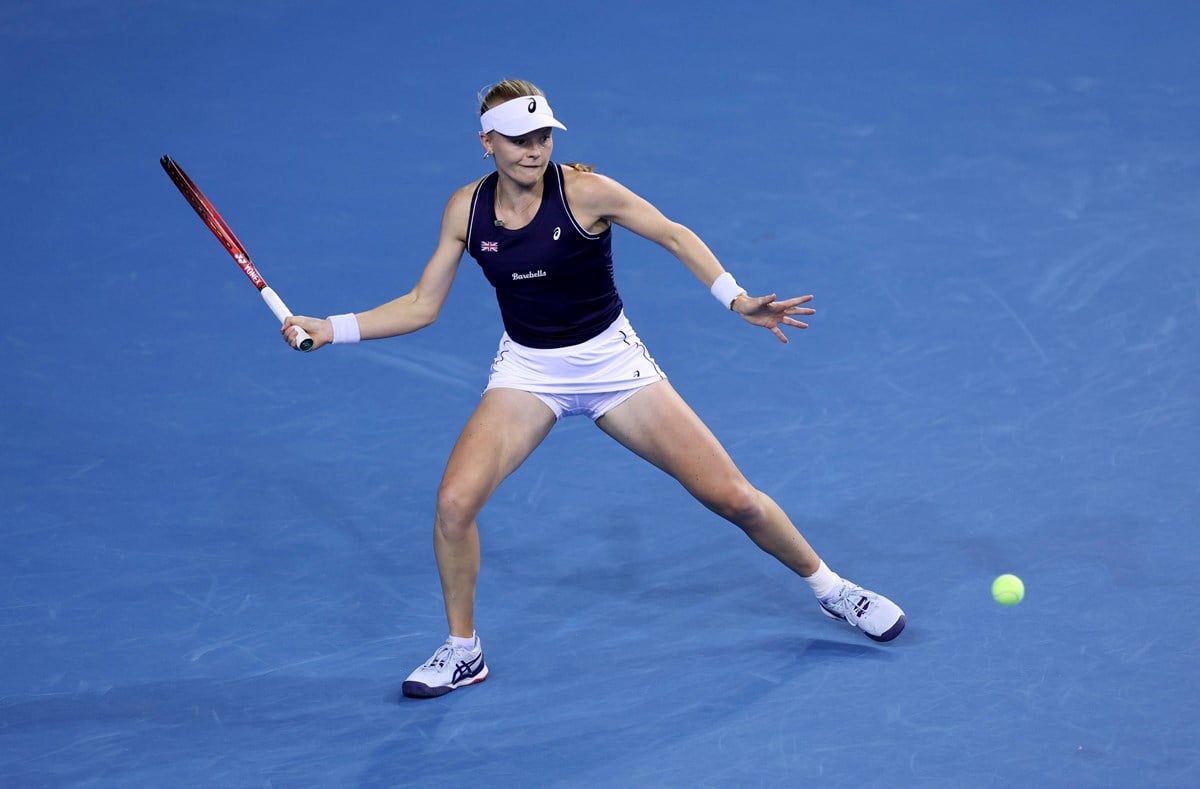 Upon her fifth Billie Jean King Cup tie, Harriet Dart was faced with her most challenging Billie Jean King Cup encounter yet as she battled the reigning Wimbledon champion Elena Rybakina. This penultimate tie would eventually end in a 2-0 deficit for Great Britain as the Kazakhstani took a firm hold of the reigns to overcome Dart 6-1, 6-3.
Dart was first out of the starting blocks, going on the offense to find the first deuce of the match on the Rybakina serve, but the reigning Wimbledon champion soon snapped the first break of the match at the hand of her powerhouse serve.
Trailing a set, Dart found a breakthrough, holding Rybakina to love to find her first break of the match, bringing the set back to parity at 2-2 before consolidating her equaliser with a crucial hold. However, the world No.22 began to dictate play at the net, eventually putting the match to bed in one hour and 15 minutes.
Match one – Yulia Putintseva gives Kazakhstan 1-0 advantage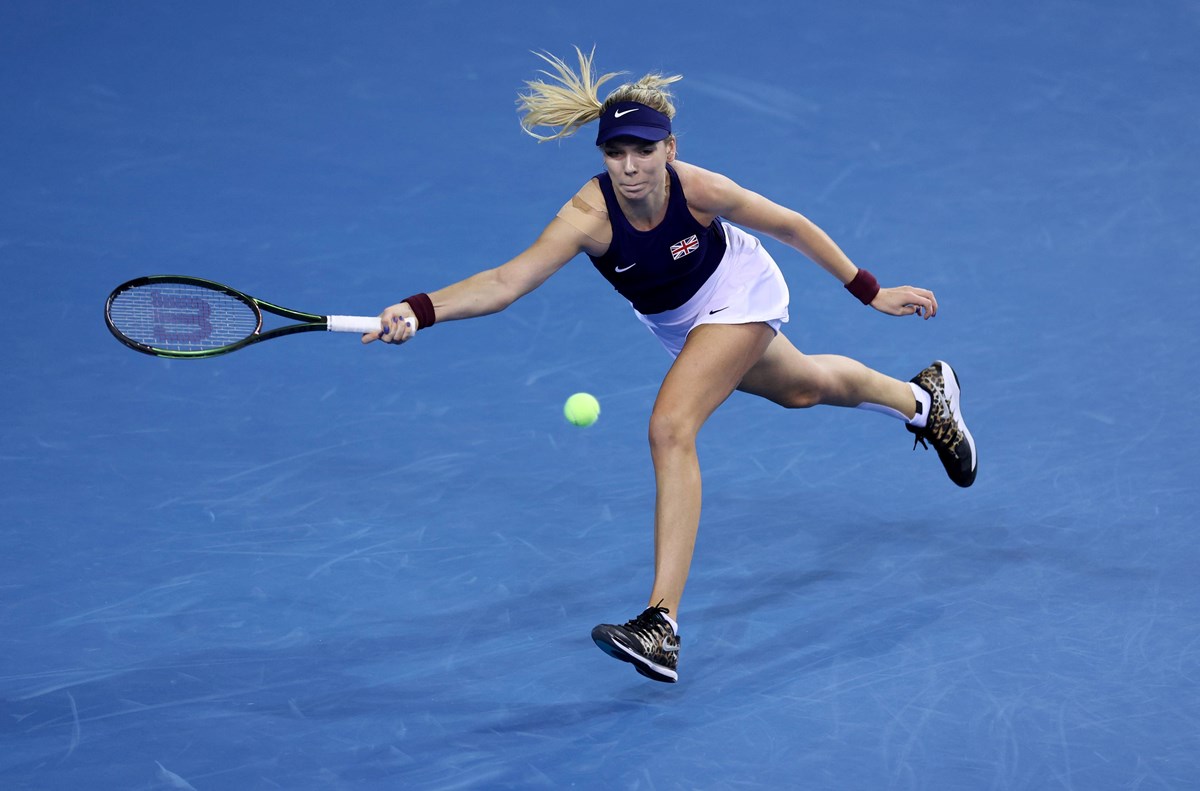 Katie Boulter led the British charge against Kazakhstan's most experienced team member, Yulia Putintseva, but lost out to the world No.51 4-6, 6-3, 6-2.
Boulter formed part of the side that went head-to-head with Kazakhstan back in 2019, where Great Britain tasted sweet victory after their 3-1 win in the Word Group II play-offs. Despite a fiery start from Boulter, it was the Kazakhstani who would come out victorious in their second meeting.
A robust start by the Briton paved the way for a first set victory after a nervy start by the Kazakhstani. However, Putintseva continued to prove herself a threat as her first serve percentage rose to 70% in the second, finding a one-break lead to call for a deciding shootout.
Boulter continued to show great tenacity as she fought to rediscover her earlier lead, however, Putintseva had the edge as she found an immediate double break, showing displays of pinpoint accuracy and sheer power to give her nation the advantage.