3 MINUTE READ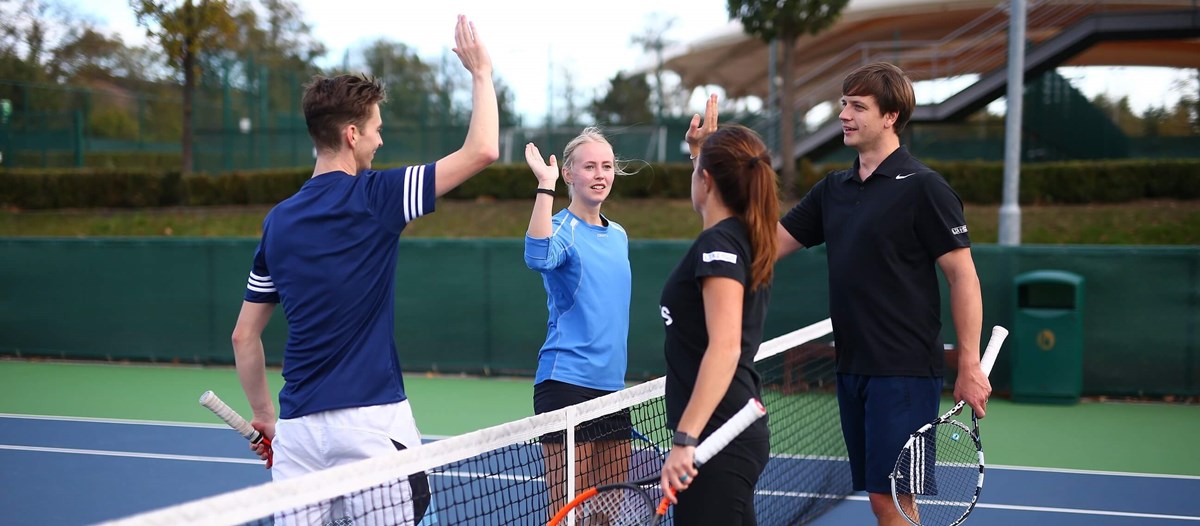 We work closely with our partner universities to deliver tennis to students across Britain. Our leading partner universities have developed programmes with full time tennis staff, professional coaching, daily access to indoor courts and high-level performance training.
Many others also have regular access to indoor training, professional coaching and plenty of opportunities to compete.
If you're looking to study tennis at degree level, there are many options across the country including foundation, part-time, and postgraduate degrees.
Choosing the right university
We understand the amount of time, money and effort that players and parents commit through their junior tennis years, so we want to help you understand the options available to you as you or your child move onto the next stage.
To help you with this process, we've created a a new course called British University Tennis: a player/parent guide.
This course will provide you with the knowledge and understanding to help you choose the right university for your tennis journey.
Find more details about our partner universities below:
Keep up to date with British University Tennis...
Follow British University Tennis on Twitter and Facebook, and sign up to our free newsletter to find out all the latest news.