5 MINUTE READ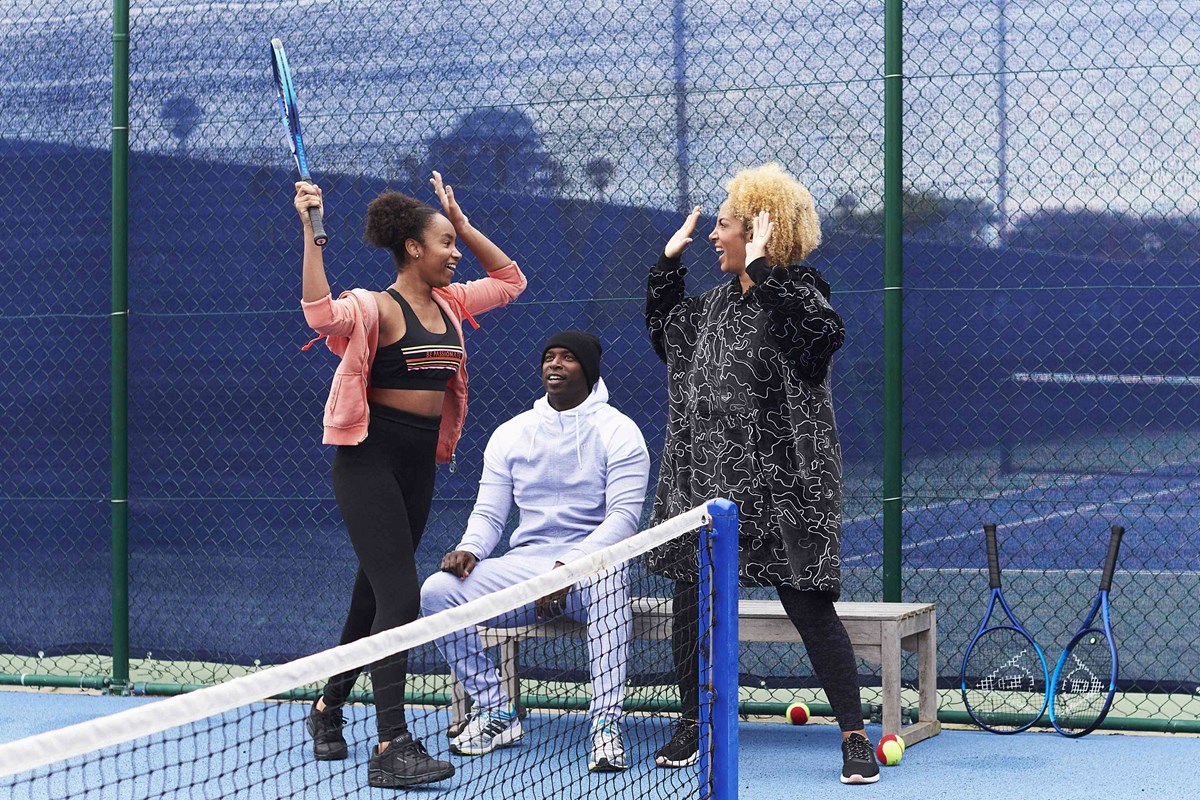 What can you do to support your child playing tennis?
At the LTA we're on hand to help you and your children on your tennis journey, as they progress with the sport.
Parents in Tennis 2023
During the month of October we delivered our second 'Parents in Tennis' month.

The aim of the month was to provide the parents/carers of competitive tennis players with a series of engaging and informative online sessions, helping them to be better equipped to support their child through their tennis journey. Sessions were delivered by experts and covered a range of topics.
You can read more about the sessions that took place and watch the recordings of some sessions via the guide below:
Read 'Parents in Tennis 2023' - Summary
What is the Parent Support Programme?
Parents play a key role in sport and kids need their support and encouragement.
We work closely with sports psychology experts from Loughborough University and the University of Roehampton to offer help – what we call the Parent Support Programme.
The Parent Support Programme is made up of three parts:
Stage One: Start Competing Guide

Stage Two: Competition Parenting Workshops

Stage Three: Mental and Emotional Skills Guide
Find out more about the Parent Support Programme below.
Our industry leading 'Start Competing Guide' is packed with expert information on finding the right tennis competition and preparing your child for tournaments. It's a perfect starting point for parents who have just begun entering their child into competitions.
Download the Start Competing Parents Guide, or watch the video below, to find out more.
Our Competition Parenting Workshops are aimed at parents with kids aged 9-14 who have just started competing or compete regularly.
The interactive two-hour sessions are designed in partnership with Loughborough University to provide parents with the knowledge and skills they needed to support their child at tennis competitions.
Topics covered include:
Parents' roles during tennis competitions

Communicating effectively with children before, during and after a match

Managing the emotional demands of competition
So far, we've had some great feedback! More than 99% of parents were 'Satisfied' or 'Very Satisfied' overall with the pre-workshop booklet and workshop.
Here is what parents have said about the workshop:
"This was an excellent session. I totally loved all of it. What an amazing course which I recommend to all tennis parents."
"This was an excellent workshop brilliantly delivered by the tutor. The format (combination of slides and interactive group and discussions) worked very well. An excellent initiative."
Workshops are currently being delivered as free online webinars, making it even easier and accessible for everyone to attend.
Find a workshop through our Find a Course tool!
Once you've attended the Competition Parenting Workshop you can attend our follow-on workshop - 'Nurturing your child's psychosocial skills through Tennis: Applying the 5Cs approach'. This two hour webinar provides further guidance for parents to support their experiences in tennis and explain how they can support their child using the 5Cs model (Commitment, Communication, Concentration, Control and Confidence).
This guide builds on stages one and two – and provides more expert advice around how you can help the development of your child's mental and emotional skills.
Professor Chris Howard PhD (Loughborough University) and Sam Thrower PhD (University of Roehampton) will guide you through such topics as 'understand pre-match thoughts and feelings' and 'help your child with the meaning of competition'.
Download the Mental and Emotional Skills Guide to find out more.
We want to make sure children are safe from abuse and are free to enjoy their tennis.
Read our LTA Safeguarding Policies & Procedures to find out more.
If you have questions about safeguarding at your venue, speak to the venue Welfare Officer (or safeguarding lead). To report a safeguarding concern to the LTA please use the form here.
Fair Play is an essential value in our sport – whether you're a player, coach or parent.
We want to make sure that tennis is played in a fair, open and inclusive nature at all levels, so everyone feels welcome on court.
Fair Play involves:
Good sportsmanship, honesty and respect whether you win or lose

Learning to challenge yourself and improve social skills

Taking responsibility for your actions, calling scores and lines clearly and fairly even if it costs you the point

Learning and following the rules and being a role model to younger people

Enjoyment of the sport
Find out more about Fair Play in our video below: