Tennis Wales
Welsh National Tennis and Padel Championships return to Penarth
• 2 MINUTE READ
The Welsh National Tennis and Padel Championships will take place in Penarth from 21-28 August.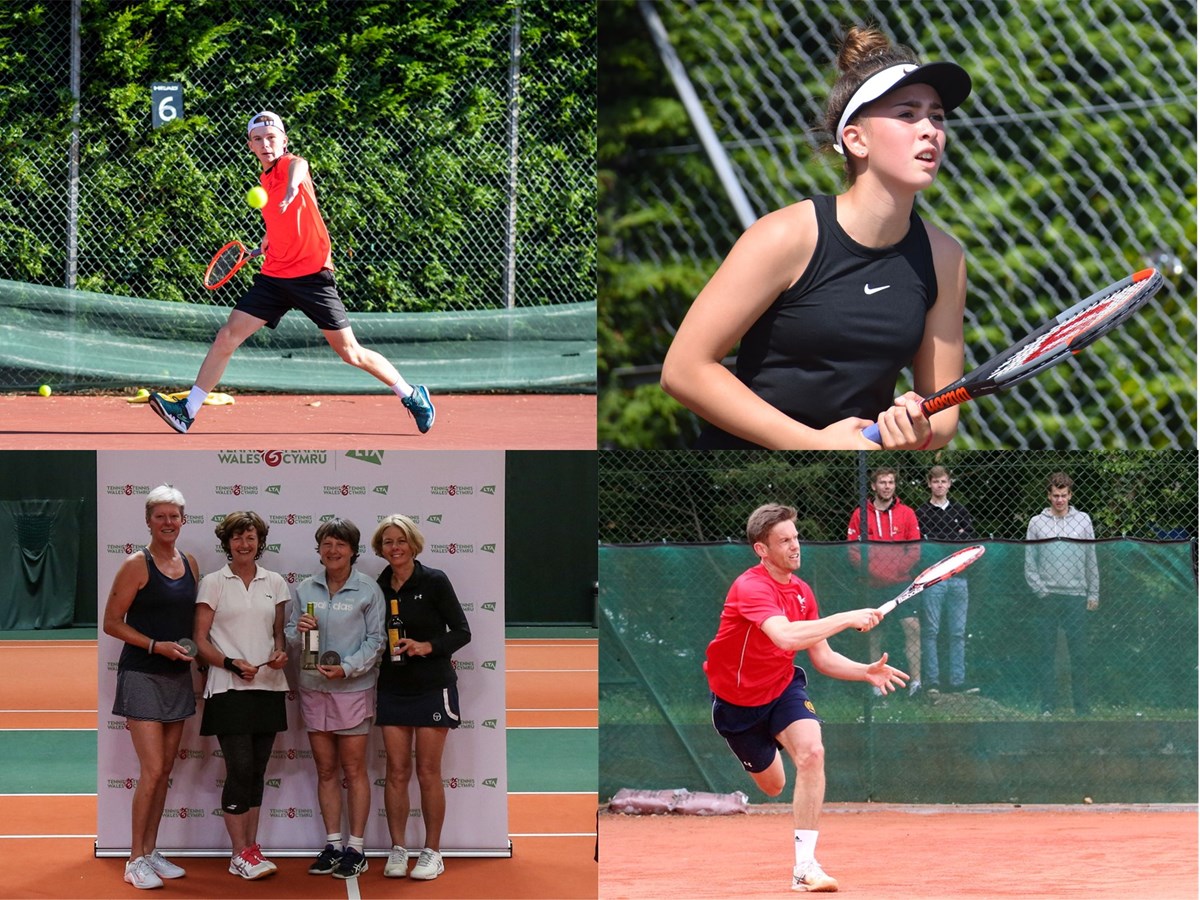 Player entries opened on 5 July. If you've not got your entry in yet do so by going to LTA - Tennis for Britain and searching for Welsh National Championships. Entries close at 10am on 6 August.
The championships, which will be jointly hosted by the Penarth Lawn Tennis Club and Windsor Lawn Tennis Club, are set to be an action-packed eight days.
Events:
Singles: Under-8, Under-9, Under-10, Under-11
Singles and Doubles: Under-12, Under-14, Under-16, Under-18
Wheelchair and Visually Impaired Categories
Open Men's and Ladies Singles and Doubles
Senior Singles and Doubles: for 35+ , 45+, 55+ and 65+ age groups
Special events:
Mixed Doubles: Under-18, Open, 35+
Social events: During the week with each club will host an event.
In addition tennis fans, followers and players are invited to join us for a Speakeasy event with Jonathan Overend, former BBC tennis correspondent on the evening of Tuesday 23 August in Penarth. To book a table or place please visit the Speakeasy Club Web-site.
Padel: The first ever Welsh Padel Championships in partnership with Game4Padel
Coaching: There will be a bespoke, FREE, CPD session for Welsh accredited coaches on Under-10 Player Development with Simon Wheatley. This will take place on Wednesday 24 August at Windsor LTC, Penarth.
Mark Lewis, Competition & Events Manager, said: "We are hugely excited ahead of this year's Championships, bringing the event back to Penarth for the first time since the 1970's.
"We have the biggest event planned in living memory with the introduction of a Visually Impaired competition, Senior events up to 65+ in both singles and doubles, as well as the first ever Padel Welsh Championships in partnership with Game4Padel.
"It is the first time the event has been held in South Wales since 2018 and we're hoping for a huge entry to celebrate all that is great about tennis in Wales.
"It promises to be a festival of tennis with plenty of competition on court and lots of fun and social activities off court."