Tennis Wales
Wales Junior Wheelchair Squad
• 2 MINUTE READ
The Wales Junior Wheelchair squad will be competing at the Wheelchair National School Games which take place at Loughborough from 1-4 September.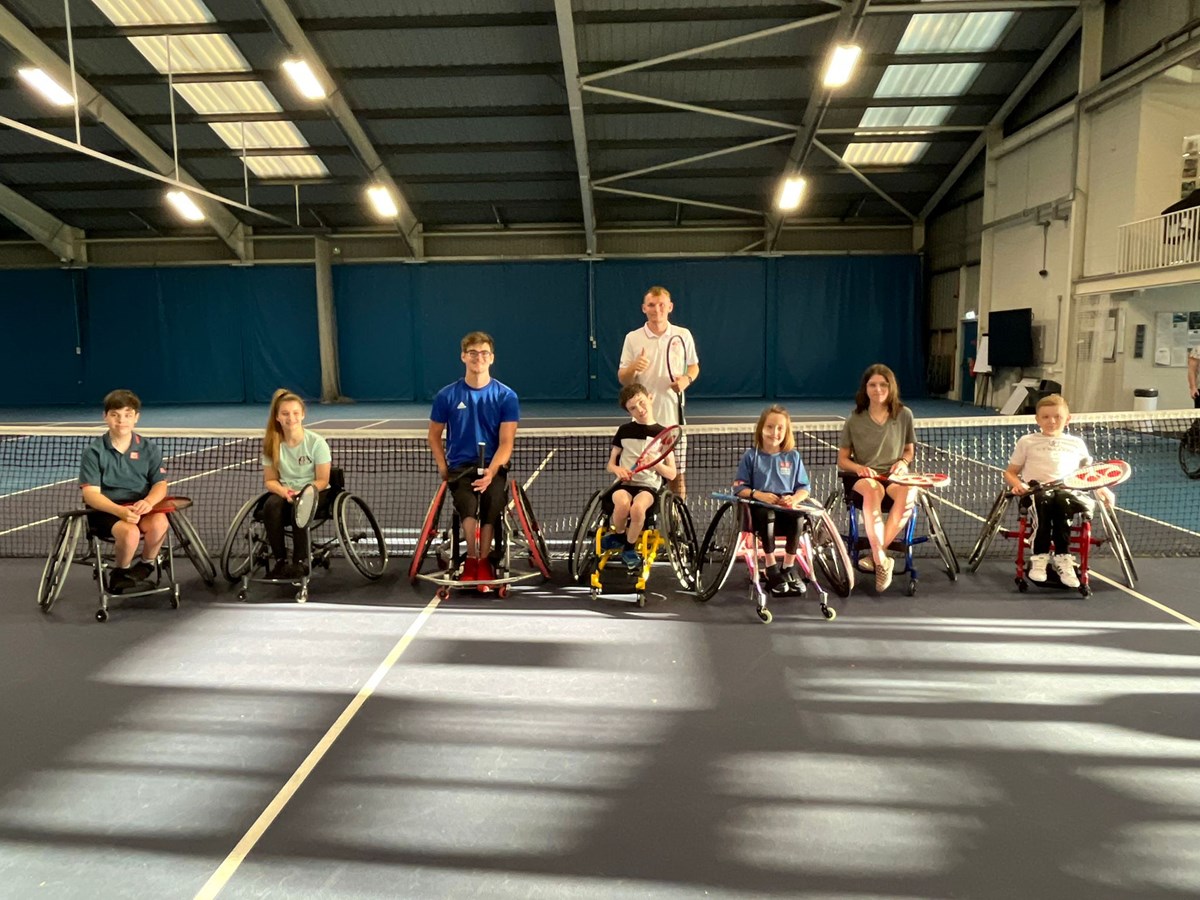 Wales' Team Manager for the event is Will Croft, and the team is:
Lily Folland
15-year-old Lily from Cardiff is an experienced player, winning a silver medal in the doubles at the 2018 School Games.
Lily Bignell
18-year-old Lily from Crickhowell only started playing a few months ago, but her talent has shone through, leading to her selection.
Imogen Ashwell-Rice
10-year-old Imogen from Gwent won the RDA nationals
Evan Hansen
15-year-old Evan from Cardiff has shown his determined side, gaining funding for his own sports chair.
Cameron Hudd
15-year-old Cameron from Tredegar is on the Tennis Wales Performance Squad
Alex Wilson
18-year-old Alex from Deganwy is an experienced wheelchair athlete. He is a three times British Wheelchair Basketball Champion, as well as winning countless silver medals, captaining the Wales under-15 basketball side and playing for Wales under-18s at basketball.
Adam Craven
14-year-old Adam from Bridgend is making his debut in the School Games squad.
Will Croft said: 'this team has both experience and some fresh young faces. This event will provide a fantastic experience for all of the players selected and give them a chance to showcase what they can do against players from across Great Britain."