Sport science and sport medicine
5 MINUTE READ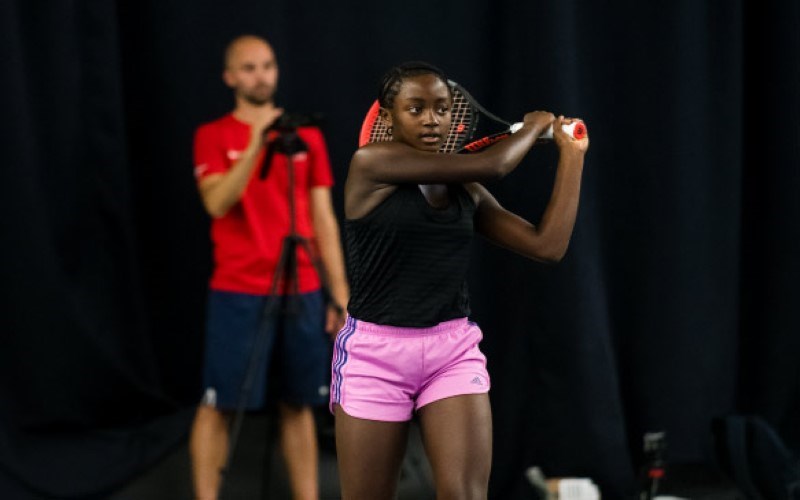 The sportscotland institute of sport (SIS) the national agency for high performance sport is led by Mike Whittingham, sportscotland Director of High Performance, and its network of high performance managers and specialists. SIS provides high performance leadership and expertise to sports and athletes throughout Scotland and the UK. SIS have over 20 years of experience providing full integrated performance expertise to Scottish and British Sport.
World-class practitioners from SIS will provide sports science and sport medicine (SSSM) support to the GB National Tennis Academy. Sport science and sport medicine support aims to consistently optimise performance level providing a holistic co-ordination of support.
Meet the Sport Science and Sports Medicine Practitioners...
Catherine leads on the delivery of physiotherapy for the GB National Tennis Academy, providing:
Musculoskeletal health to help players train and compete without physical restriction
Development of efficient and effective movement
Developing players who are robust and resistant to injury
Management of injury risk as well as assessment, treatment and rehabilitation of any injuries
Catherine is the lead physiotherapist for Snowsports and supported the GB team at their most successful Winter Paralympics in Pyeongchang in 2018. Catherine also supported Team GB at the Tokyo 2020 Paralympic Games. Before starting at the SIS in 2016, Catherine had previously worked in the NHS and with a range of sports teams including England Women's Cricket Under 19 squad, England Disability Cricket squads & Swansea City Football Club.
The physiotherapy service is bolstered with sports massage provision from Kai Adams and Wimbledon therapist Lyndsay McQuat.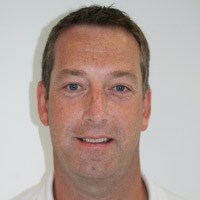 Support will be co-ordinated and overseen by Kenny More, Notational Analysis Lead at sportscotland which provides:
Specialised services in data management, notational analysis, skill acquisition and special projects and innovation
Working with measurement-based processes and provide evidence based support
Kenny has over 18 years of experience with SIS across 5 Olympic and Commonwealth Games cycles, as well as having been match analyst to the National Men's Football Team for 8 years. Support will be primarily delivered by Simon Lovelock and supported by Marc Kinsey, MSc in Performance Analysis graduate and level 3 Tennis Coach.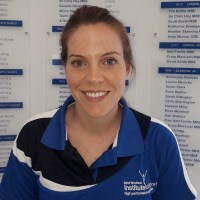 Rebecca Burns will primarily deliver Performance Nutrition support. Rebecca will help educate players to select the right foods and fluids, in the right quantity and at the right time to:
Maximise training gains
Enhance recovery
Reduce risk of illness
Optimum body morphology for tennis
Rebecca works with Tennis Scotland and Dollar Academy to ensure that nutrition requirements for all players are met on a group and individual basis. Rebecca has previously worked with the NHS, Sport Wales Institute of Sport where she supported Swim Wales and Welsh Cycling at the Commonwealth Games in the Gold Coast. Rebecca has represented Scotland in athletics.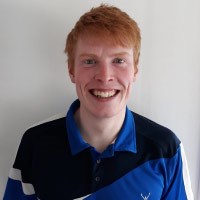 Thomas leads the design and delivery of physical preparation. SIS support is passionate and professional in pursuit of the best possible physical performance.
• Programmes designed and implemented in conjunction with coaches & other service providers
• Proactive approach to injury prevention; where required develop and deliver rehabilitation programmes
• Design and deliver effective integrated tracking and monitoring protocols and processes
Thomas has been working with the SIS since 2019. He works with players from Tennis Scotland's National Player Programme including Maia Lumsden. He has also worked with Scotland's successful swimming programme.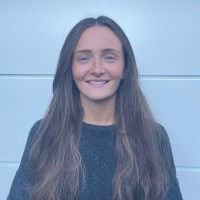 Rachel primarily delivers performance psychology to help athletes achieve optimum performance by supporting:
The implementation of the Wellbeing Strategy, including the Wellbeing Group and the Wellbeing workshops with players
The key points of the coaching philosophy to develop self-reliant players who can regulate their thoughts, emotions and actions
Players to direct their attention in training, competition and life outside of tennis
Specialised work in the area of visual routines, self-awareness, self-regulation & mindfulness
Cutting edge delivery in special projects including neuroscience
In addition to her role with the GB National Tennis Academy, Rachel has developed innovative interactive online education workshops for SIS on Brightspace. Rachel also supports athletes and coaches in British Curling, Scottish Cycling, Lacrosse Scotland, Scottish Athletics and Borders Athlete Support Programme. Prior to working as a sport psychologist Rachel was part of the British Curling programme for 8 years and has represented Scotland and Great Britain at international level.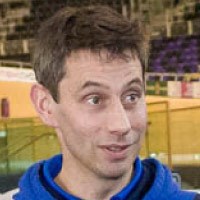 Chris will co-ordinate, oversee and deliver Performance Lifestyle support which provides tailored, individualised coaching, mentoring and counselling services to support performance athletes, coaches, parents and key personnel in all aspects of an athlete's life.
Chris supports player welfare and wellbeing throughout their time at the GB National Tennis Academy. Specifically support includes:
Dual career and transition management
Professional and personal development
Lifestyle management
Preparation for a successful life after sport
Since starting at SIS in 2014 Chris has been working across successful Scottish programmes in athletics, cycling and swimming. Chris also leads on Tennis Scotland's National Player Programme supporting Gordon Reid, Jonny O'Mara, Maia Lumsden and Ali Collins. Chris brings a wealth of experience – particularly working with athletes on the transition pathway through sport and studies. Prior to joining SIS Chris was National Coach for triathlonscotland.
Carrie will oversee the medical network support for GB NTA athletes:
Work closely with the wider support team in an inter disciplinary way to support the need to train and compete effectively
Focus on preventing illness and injury and delivering evidence-based medical care after accurate diagnosis, careful clinical examination, experience and knowledge in order to maintain a healthy athlete
Will look at travel implications, rest and recovery and promote clean sport • Oversee referrals through the medical insurance scheme
Dr Carrie McCrea has been involved in High Performance Sports Medicine for over fifteen years, including roles with the Scottish Rugby Union, Scottish FA, Scottish Hockey, Scottish Swimming, Commonwealth Games Scotland and Team GB at the European and Olympic Games.
Carrie has special interests in child health, mental health in sport and female athlete health. Carrie continues to work in the NHS as a musculoskeletal medicine physician within the Orthopaedic department.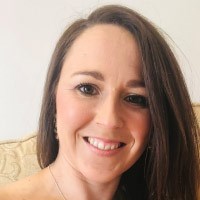 Vikki is a High Performance Manager at SIS. Vikki provides leadership and expertise to the GB National Tennis Academy. Vikki plays a key strategic role, fostering a strong partnership between Tennis Scotland and SIS. Vikki champions the SIS approach to apply the important framework of:
• High Challenge
• High Support
• High Integrity
Vikki drives support in an interdisciplinary way, working as a team in a programme which is athlete-centred and coach-led.
Elsewhere Vikki supports other areas of the tennis performance pathway in Scotland, as well as a number of other sports including athletics, netball, sailing and shooting.
Vikki retired from international hockey in 2016 having played more than 200 times for Scotland and 14 times for Great Britain. Vikki combines her full-time role with the SIS alongside being the current Scotland Women's Team Assistant Coach.