3 MINUTE READ

The GB National Tennis Academy at the University of Stirling have a world-class coaching team leading an extraordinary programme.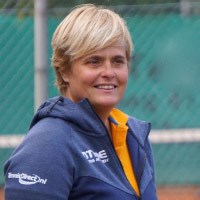 Noëlle Van Lottum, the highly experienced and world-renowned French coach, has been appointed as Head Coach at the GB National Tennis Academy at University of Stirling.
Prior to joining Tennis Scotland, Noëlle was the former National Coach for the French Tennis Federation and previously ran her own coaching academy.
As a player, Noëlle represented France in the Fed Cup and was ranked in the WTA top 50. She followed a similar journey to the aspiring GB National Tennis Academy players by moving to the French National Centre at the age of 14. Noëlle enjoyed a successful junior career including girl's singles runner-up at the US Open and Wimbledon semi-finalist as well as winning the European Junior Championships and being ITF Junior World No. 2. In her senior career Noëlle reached the world top 50, won two WTA titles and boasts wins over two former world No. 1s, Justin Henin and Amelie Mauresmo.
On finishing her playing career, Noëlle set up her own academy where she was Head Coach were she worked with former world number 4, Kiki Bertens from 9-16 years of age. Throughout her coaching journey, Noëlle worked with the national programme in France, coaching both junior players and professional players, including several ATP top 100-ranked men's and women's players. Noëlle's most recent coaching achievement was helping Océane Babel to rise from an ITF junior ranking of 980 to world junior No. 6 over a period of two years. Her expert coaching ability also helped seven-year-old, Moos Sporken, to be the European Champion and No. 1 in Tennis Europe.
Noëlle leads the academy coaching team at the University of Stirling and on her appointment commented:
"I am honoured to be appointed Head Coach of the GB National Tennis Academy with Tennis Scotland at the University of Stirling. I am looking forward to getting to know the players, coaches and staff, as well as immersing myself in the Scottish and British tennis community. Together we have a wonderful opportunity to develop the next generation of tennis players.
"I'm very passionate about player development and Stirling provides a fantastic opportunity for players and staff to work in an idyllic performance environment. I am very excited to be working alongside Colin who has done a great job on an interim basis. I am also looking forward to working with the rest of the fantastic coaching, sport science and medicine teams at the academy, and the staff at Tennis Scotland and the LTA, all of whom will bring different strengths and experiences to the programme which will help provide young players with a truly world-class tennis education."
Blane Dodds, Tennis Scotland Chief Executive commented: "Noëlle brings with her a wealth of experience as an Academy Head Coach, National Coach with the French Tennis Federation as well as being a former top 50 WTA player and we are delighted to appoint such a high-quality coach to lead our Academy programme. Our recruitment process for this key role was thorough and we have excellent references from some of the most respected names in the game, including former Grand Slam winner and current ITF Board member Mary Pierce, former ATP No. 44 Thierry Champion and Younes el Aynaoui, the former ATP No. 14 and French Tennis Federation coach.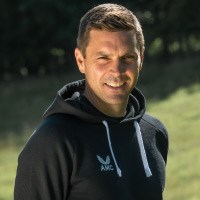 Colin Fleming is the Lead Performance Coach at GB National Tennis Academy. Colin will bring all his experience in professional tennis as winner of eight ATP World Tour Doubles titles, as a double Olympian competing at London 2012 and Rio 2016, member of GB Davis Cup Squad, Gold medallist in The Commonwealth Games in Delhi 2010 and Grand Slam Quarter-finalist of Men's Doubles (Wimbledon and twice in the US Open). Colin is currently a member of the GB Billie Jean King Cup Coaching Team and Tennis Scotland Performance Consultant.
Colin was previously Tennis Scotland National Coach where he supported lead Individual coaches in the development of Scottish talent including Jonny O'Mara, Aidan McHugh, Gordon Reid, Maia Lumsden, Jacob Fearnley, Connor Thomson and Ali Collins. Colin also coached GB Age Group Camps and Teams.
Colin Fleming commented about the team: "The coaching team at the GB National Tennis Academy is unique with a blend of youth and experience, varied journeys and cultural diversity. We complement each other well which is a real asset for the academy. I look forward to working with Noëlle and the team and I am sure I will be learning from them as well. This together with the support from the wider team at Tennis Scotland and the LTA, makes me confident in saying we deliver something special which will have positive results."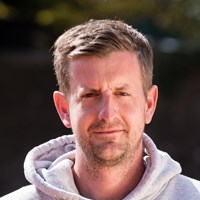 Adam Lownsbrough brings a wealth of experience coaching players on the WTA and ATP Tours, including Anastasia Pavlyuchenkova, Yuta Shimizu and French Open Doubles finalist Eri Hozumi who said, "Adam is a great coach and I had my best result with him making the final of Roland Garros doubles in 2018. I felt like I improved with his guidance and work ethic."
Adam spent four years at the BTT Academy in Barcelona working for Francis Roig, coach to Rafael Nadal, who referred to Adam as: "Extremely hard working, loyal and honest. His experience internationally at Academy and tour level is a benefit to any tennis environment." Adam previously worked with a number of leading academies across the world including BTT, the Bob Brett Academy and the Kim Clijsters Academy.
Anastasia Pavlyuchenkova, career high WTA ranking of 13 and twelve consecutive seasons inside the top 50 commented on her time with Adam. "I have great memories working with Adam, the balance of hard work and relaxed atmosphere helped gain some fantastic results together. His experience and positivity will be a great addition to the team!"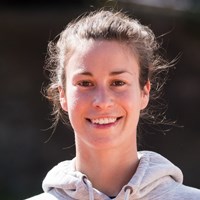 Prior to joining the Academy Evie had been working at the Edgbaston Priory Club since 2016 where she has been working across the pathway from mini tennis to the Regional Player Development Centre (RPDC). Evie has been Captain for Warwickshire county girls' age group teams as well as the women's 1st team. Evie coached Tara Moore for a short period in 2019. Evie, a level 4 SPC Coach, is a bright prospect, who completed a Mentorship Scheme with LTA National Age Group Coach Hollie Bambridge. Since joining the GB National Tennis Academy Evie has taken on some lead coach responsibilities, including Ella McDonald's rise into the ITF top 100. Evie actively supports and promotes physical and mental health and is part of the inter-disciplinary GB NTA Wellbeing Group.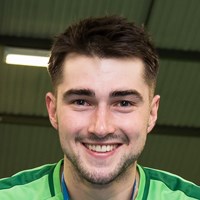 Scott is a pro hitter for the GB National Tennis Academy, with career-high rankings of 1274 ATP Singles and 424 ATP Doubles. Scott is a former tennis scholar at the University of Stirling and recently graduated with a masters degree in Sport Psychology. Scott is the joint most medalled GB Universities tennis athlete. He has represented Great Britain Universities four times, including the World University Games in Naples in 2019.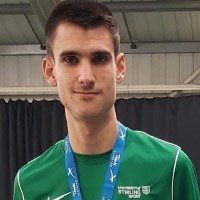 Yuri is a Spanish pro hitter for the GB National Tennis Academy, with a career-high singles ranking of 1023 ATP.
Yuri graduated from Middle Georgia State University in 2021. He was twice awarded SSAC Player of the Year as well as ITA Senior Player of the Year. Yuri is currently studying an MSc in Sports Management at the University of Stirling, playing for the Men's 1st team where he is undefeated in singles, National League Champions and BUCS Championship Finalists.
As a pro hitter, he sparred with Roberto Carbelles (ATP ranking high 71) and Varvara Lepchenko (WTA ranking high 19).