How do I withdraw from a Competition?
To edit or withdraw an entry, click on the Entered status button in your list of Entries.
Please be aware that withdrawing from an event is subject to a 3.4%+40p admin fee.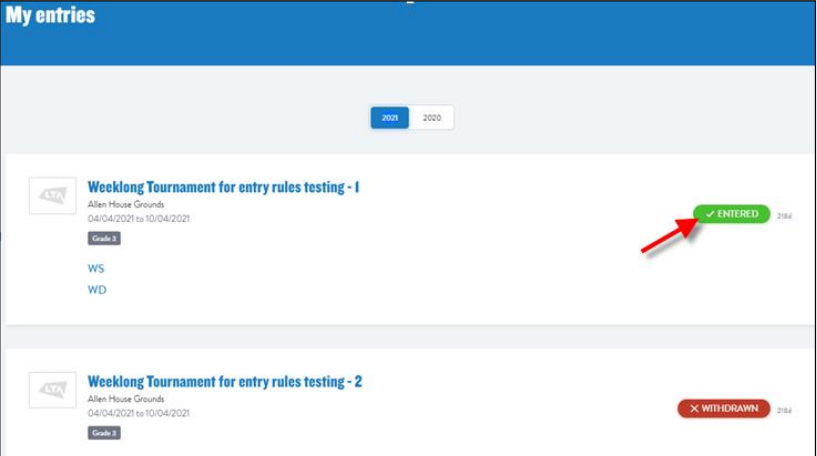 To withdraw from only one event, select the relevant event on your Online Entry.

Select the relevant event / events in the pop up window and hit Withdraw.
If you wish to withdraw from multiple events select all events from this list.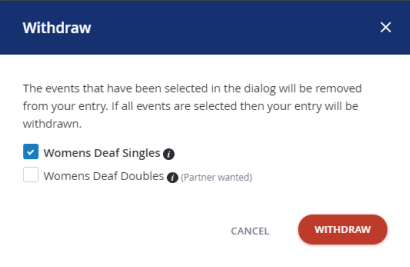 Please note that Late Withdrawals are subject to Withdrawal points.
Was this information helpful?
Thank you for your feedback
Related articles
Still require more information?