What is LTA Coach Accreditation/Accreditation+?
LTA Coach Accreditation is a professional membership programme for qualified coaches. Its purpose is to provide relevant support to British coaches to allow them to deliver great on-court experiences.

The key support provided to coaches via Coach Accreditation is an affordable insurance package. In addition to a great benefits package, being Accredited provides a stamp of approval recognised by employers across the UK and beyond.
There are two Accreditation tiers:
Accredited is the base tier of LTA Coach Accreditation. This level of Accreditation is ideal for part-time coaches or assistant coaches who are yet to reach a Level 3 qualification. You can be Accredited with any LTA coaching qualification.
Accredited+ is the upper tier of LTA Coach Accreditation issued to those who are fully qualified (available for Level 3-5 coaches only) and commit to 15 hours of continuous professional development training per year. Accreditation+ offers enhanced discounts, benefits and resources to members.
The below chart shows the 5 levels of Coach Qualifications in addition to the 2 tiers of LTA Coach Accreditation: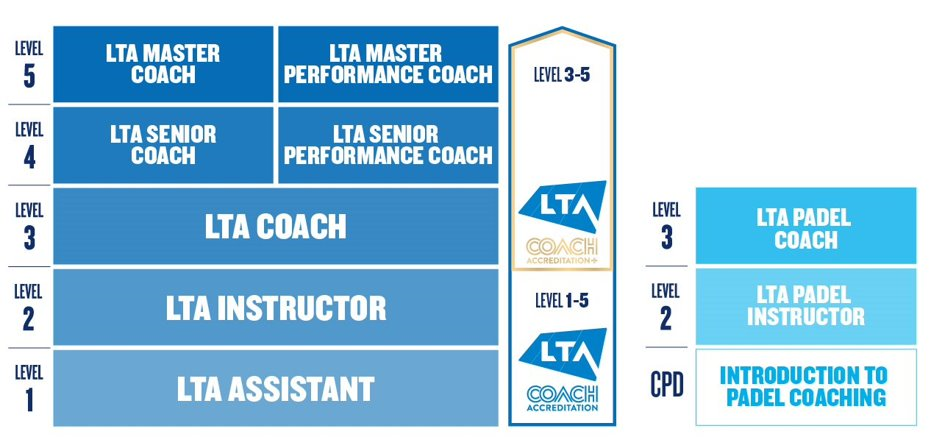 Was this information helpful?
Thank you for your feedback
Related Articles
Still require more information?