Get to know all of the Tennisable characters and take on their tennis challenges!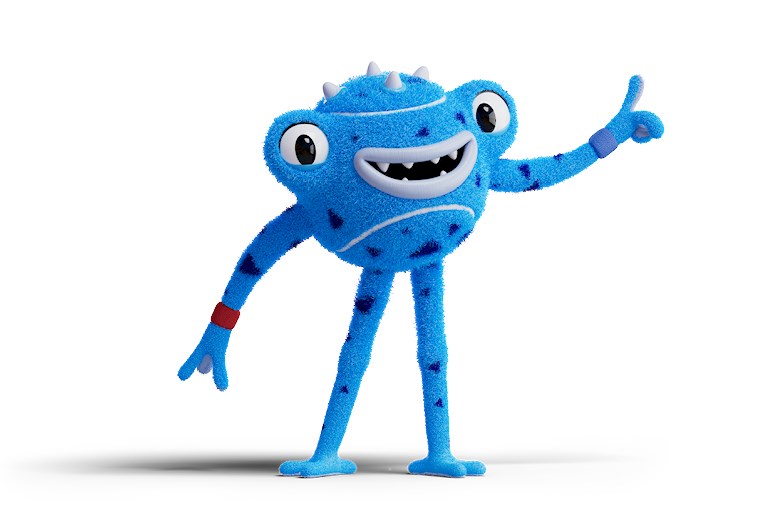 Skill The smart one
Favourite shot Serve
Favourite player Katie Boulter
About Play smarter, not harder. Ace knows all the shots and when and how to play them. His perseverance means he often gets the better of his opponent, even if it takes him a while to figure them out.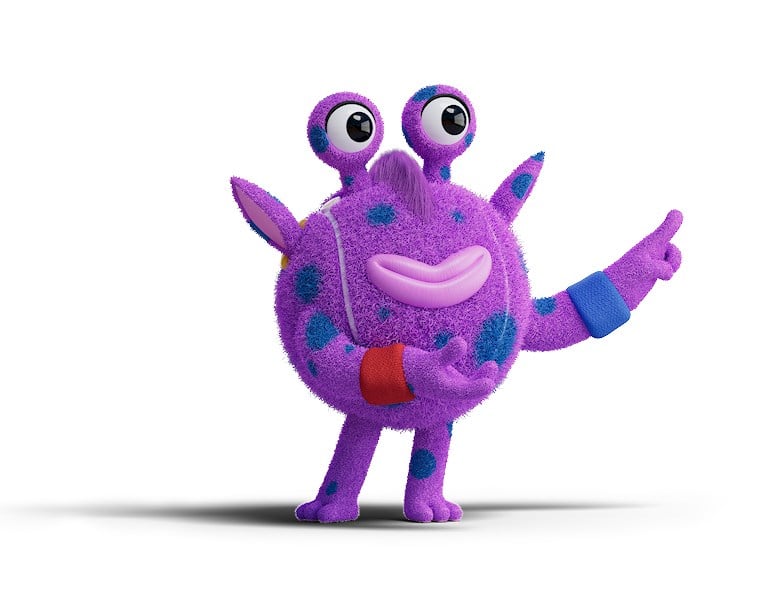 Skill The resilient one
Favourite shot Forehand
Favourite player Heather Watson
About Failures will happen. It's how you bounce back that counts. Bounce knows a thing or two about overcoming adversity. Bounce was born deaf, but that has never held her back! No way! She'll show you all about commitment, concentration, confidence and control of your emotions when things get tough.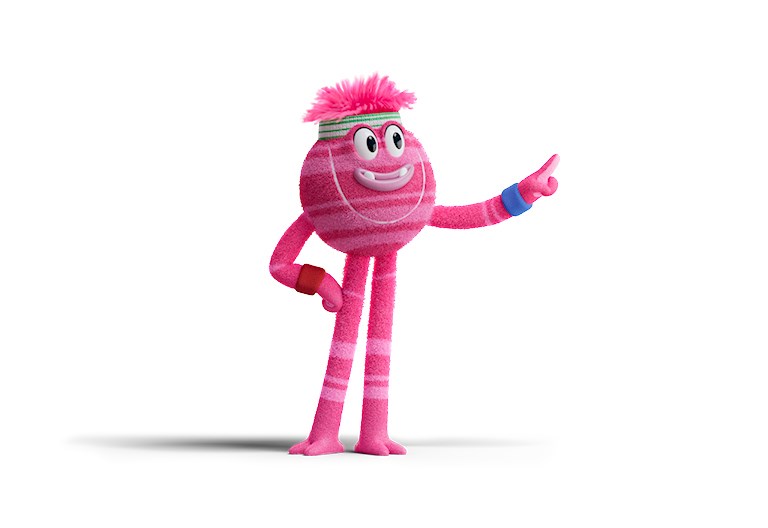 Skill The fast one
Favourite shot Lob
Favourite player Andy Murray
About Balance in life. Balance on the court. Dash is fast talking and fast thinking. Agility, balance and coordination are skills that Dash uses in life and when playing. His sweatband with go-faster stripes is his pride and joy.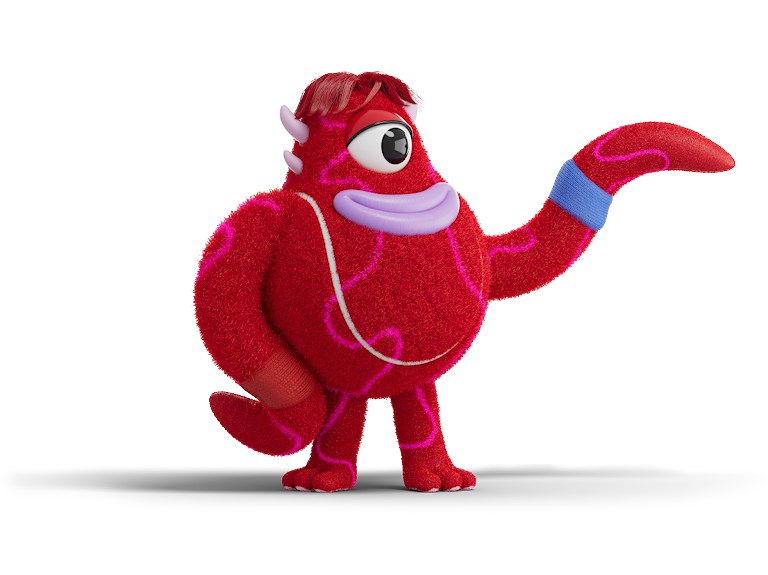 Skill The fun one
Favourite shot Backhand
Favourite player Alfie Hewett
About There's no I in team. Slice is a social butterfly. The other balls love his jokes but they can count on him to be supportive when they need a fuzzy shoulder to cry on. He's a real team player. His large mouth allows him to be a great communicator. While his extra large arms provide super-supportive hugs.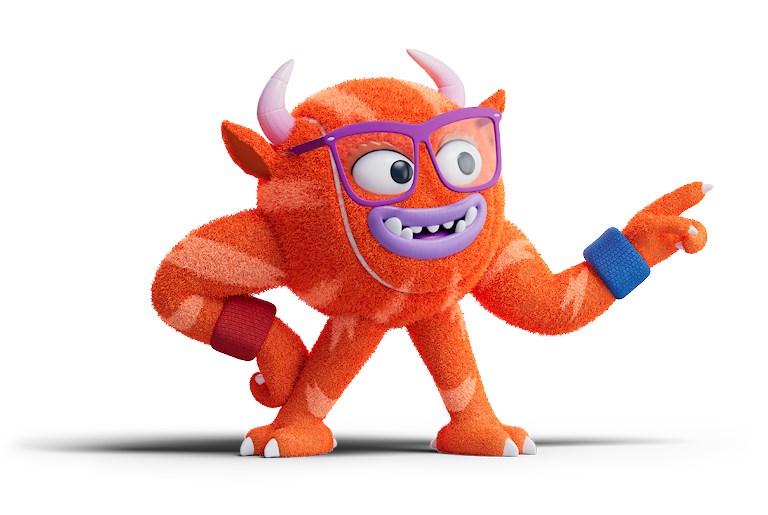 Skill The competitive one
Favourite shot Volley
Favourite player Jack Draper
About Challenge yourself as much as you challenge others on the court. Smash loves to win. But more so, she loves to improve and learn. How to improve her own serve, rallying and scoring is the most rewarding thing.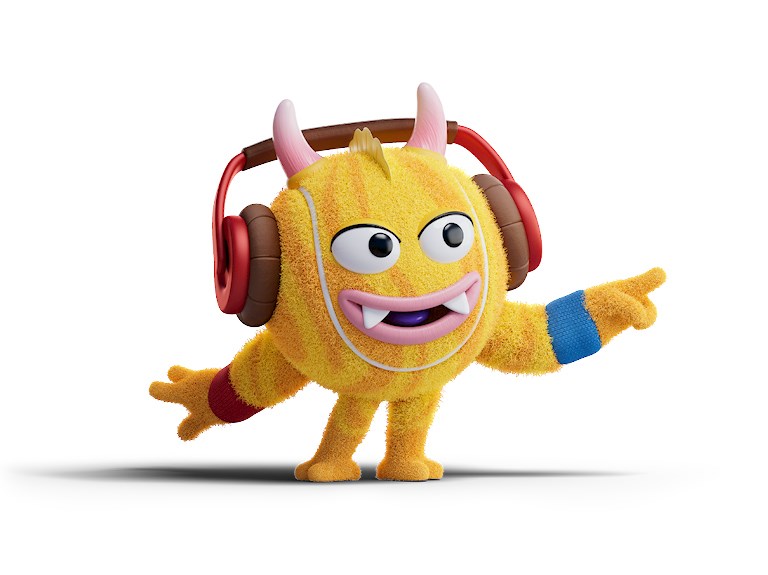 Personality The technical one
Favourite shot Drop shot
Favourite player Emma Raducanu
About Graceful on and off the court. Spin is naturally gifted and inventive with her range of serves, forehands, backhands and net shots. She is graceful in both her play and her sportswomanship. Spin is a free spirit. Always wearing headphones, she has a casual approach to her tennis attire.