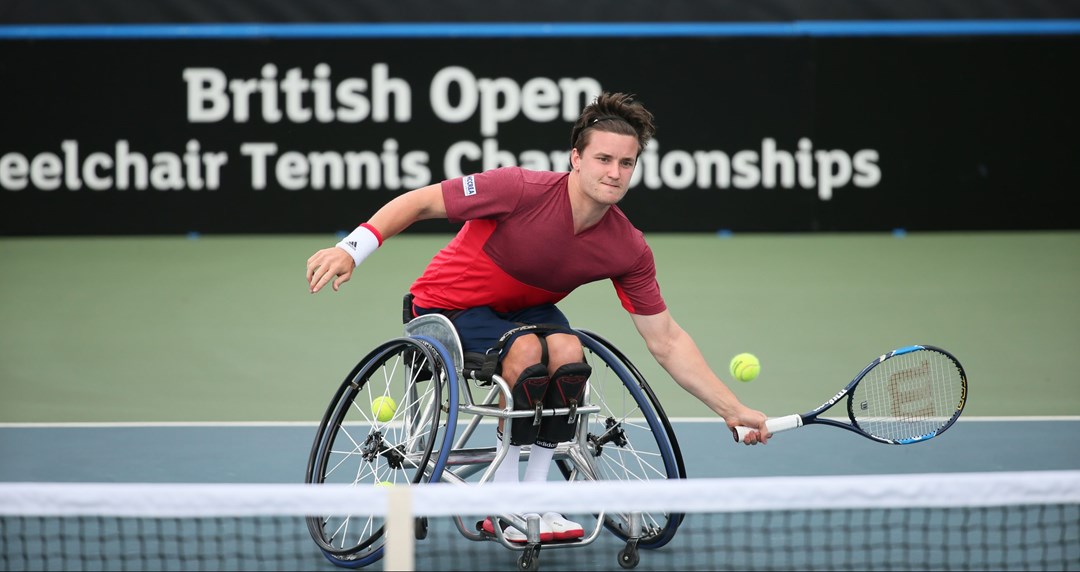 International
World's best wheelchair tennis players heading for Nottingham in August
• 3 MINUTE READ
Nottinghamshire residents are to get the opportunity to witness world class sporting action on their doorstep next month as the best wheelchair tennis players on the planet come to the city – with free tickets available for children.
Famous names from the sport, including Paralympic gold medallists and Grand Slam champions will be showcasing their skills at the 2017 British Open Wheelchair Tennis Championships at Nottingham Tennis Centre from 1-6 August.
Great value tickets
Tickets for the event cost just £2-£5 for adults, with children free all week – tickets can be booked online in advance via http://www.tennisfoundation.org.uk/tickets. With such exceptional value pricing and the opportunity to get so close to some top tennis action, it makes the tournament the perfect day out during the school holidays.
Some of Great Britain's best talent will be in the mix for honours at the event, including Gordon Reid, Alfie Hewett, Lucy Shuker and Jordanne Whiley – all of whom viewers around the world will be watching at Wimbledon this week.
Once the action at SW19 is complete, Nottingham will take over the wheelchair tennis spotlight as the players focus on trying to win the prestigious UNIQLO Wheelchair Tennis Tour Super Series event – one of only six tournaments of this level anywhere in the world.
The event is organised by the Tennis Foundation, Great Britain's leading tennis charity, as a platform for promoting tennis as an inclusive sport and encouraging more disabled people to play. The tournament features men's, women's and quads competitions, as well as a junior competition.
Get involved!
For those that want to get more involved and do more than just watch tennis, the Tennis Foundation is also organising a pre-tournament 'Social Doubles Day' (Sunday 30 July, 1pm-3pm – entry £2 per player) and a free 'Come & Try Tennis' session (Saturday 5 August, 10am-2pm). Both take place at Nottingham Tennis Centre.
For more information about the British Open Wheelchair Tennis Championships visit www.tennisfoundation.org.uk/BritishOpen.
The Tennis Foundation's vision is to make tennis a sport which is inclusive and accessible to all, and works to open up tennis to its priority audiences of disabled people, young people in education and people in lower socio-economic communities – making it possible for them to enjoy the many health and social benefits of the sport whilst maximising their personal potential.
For disabled people, the Tennis Foundation facilitates and delivers tennis activity for all abilities and covering a range of impairments, including for those with a visual or physical impairment, with a learning disability or who are deaf.